Carolina Palombo Píriz, Estudio Claro, Diario, Menini Nicola, Muar, Sámago, and Claudio Sibille are seven Montevideo-based studios that are taking Uruguayan design to the international spotlight. Their latest collections rethink a tropical evening, with wooden chairs, stools, coffee tables, lamps and cocktail cabinets. Common ground can be found in the high quality of details, and the manufacturing through locally sourced materials and local craftsmanship. Inspired by European design, they add a laid-back feel that looks for real comfort and durability.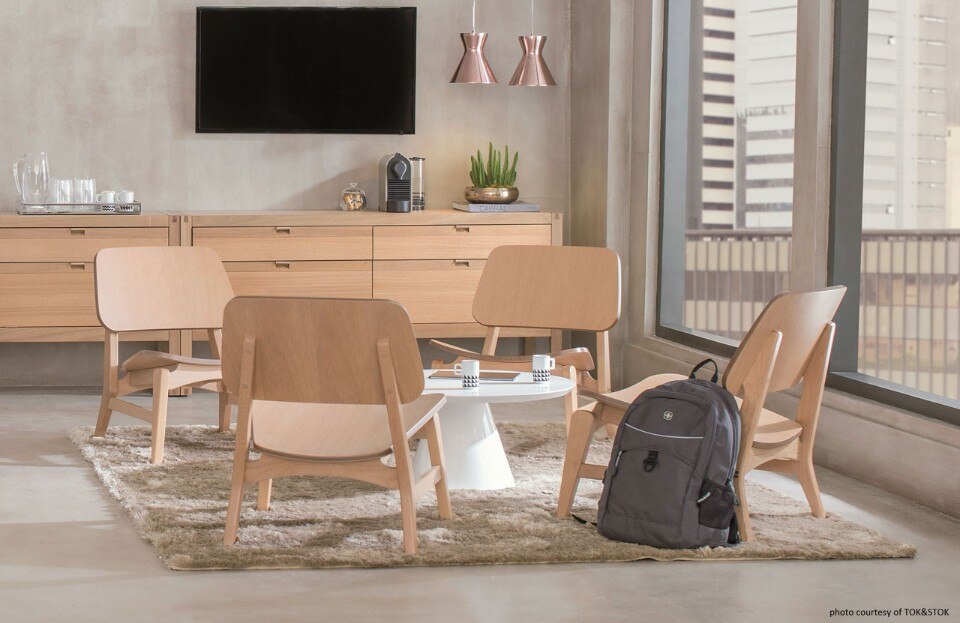 Rosina Secondi and Daniel Appel form Estudio Claro were inspired by the traditional shape of tropical rattan chairs and designed the Butaca Fibra collection, an upholstered chair structured in coloured metal wire. Carolina Palombo gives a latin twist to the classic nordic stool adding a reinforced coloured frame to her Tres stool and a neutral cushion for extra comfort and warmth. Claudio Sibille's Sky lounge chair somehow recalls Danish manufacturing, but embraces the user in a very relaxed position, very close to the ground.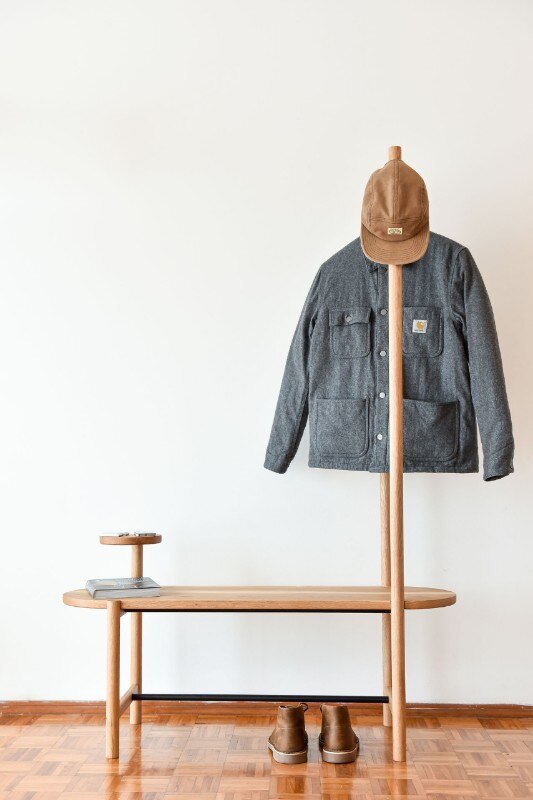 Diario focuses on complemetary furniture and accessories: Club is a multipurpose entrance bench inspired by towel-chairs, while Haro is a clock collection that synthesize old pendulums and dome clocks. Menini Nicola translates "the exuberance of nature and that place where life is stretched between cocktails, smiles and complicit looks on the edge of a pool" with the luxurious Americano side table that delivers a James Bond-inspired narrative, with brass and marble. Same materials for Muar Diseño who designed a lamp series that connects "materia, energy and humans." Sámago completes the tropical dream with the Lucero bar, a Parota plywood cabinet for drinks and spirits, inspired by the "Lucero" star (Venus), which announces the arrival of the evening.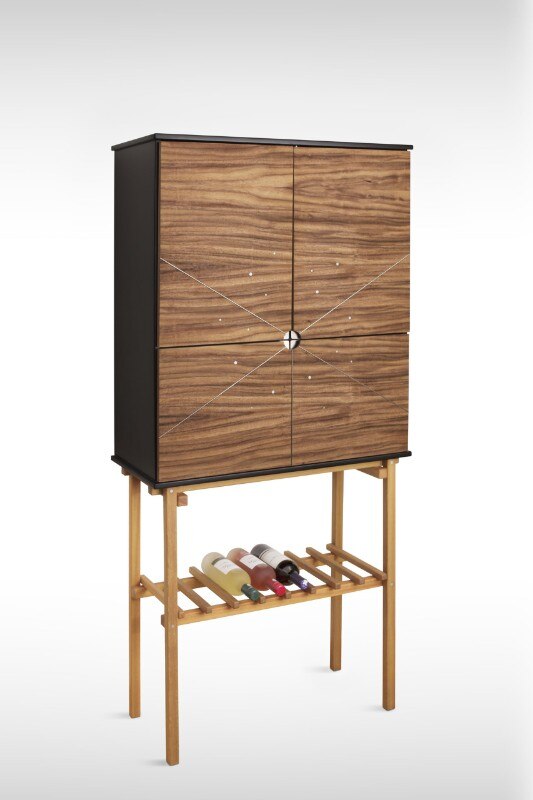 Historically linked to Brazil, the local design marked is turning to an international and European audience through the support of Uruguay XXI – a platform that promotes Uruguayan exports – and the Chamber of Design Uruguay.
Butaca fibra chair:

design Estudio Claro

Tres stool:

design Carolina Palombo

Sky lounge:

design Claudio Sibille

Club and Haro:

design Diario

Americano table:

design Menini Nicola

Conecta and Nu:

design Muar Diseño

Lucero bar:

design Sámago

Promotion:

Uruguay XXI and the Conglomerate and Chamber of Design Uruguay

Year:

2017