Don't Run - Beta has created a template which offers greater personal understanding and shared responsibility throughout the products lifecycle and demands a higher physical relationship between the point of conception and consumption.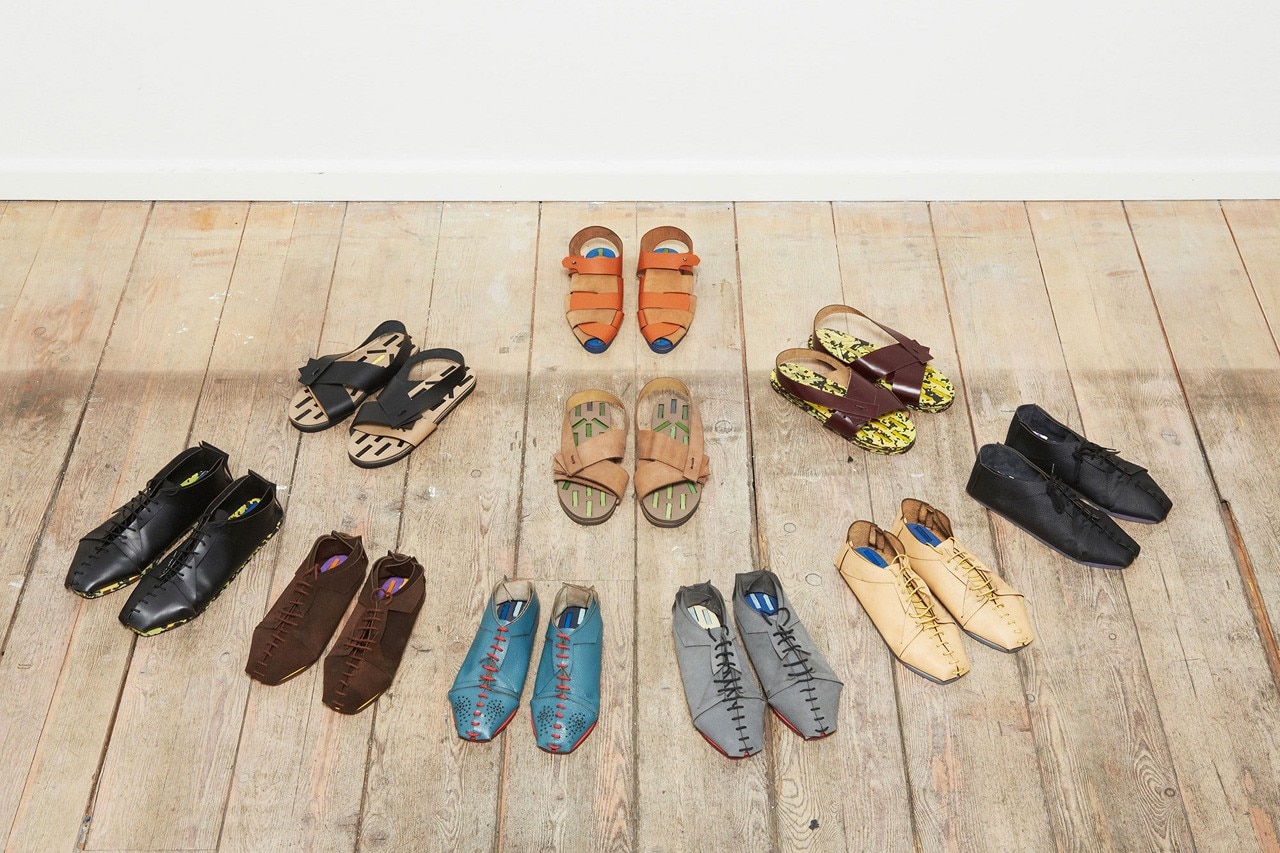 This shift in system transfers shoe production from factory floors across the globe to self contained high street factories in towns and cities. Proposing new roles for the consumer who becomes the co-worker, student and teacher.
Rapid manufacturing machines such as laser cutters and 3D printers work in sync to create small scale on demand components. The system is developed in a way that eliminates the need for stitching or gluing during the assembly process. This combined with simplified assembly methods a limited amount of components and the specific use of materials and technologies in the soles, connectors and the uppers, mean all individual components correspond to one another in an easy and systematic way.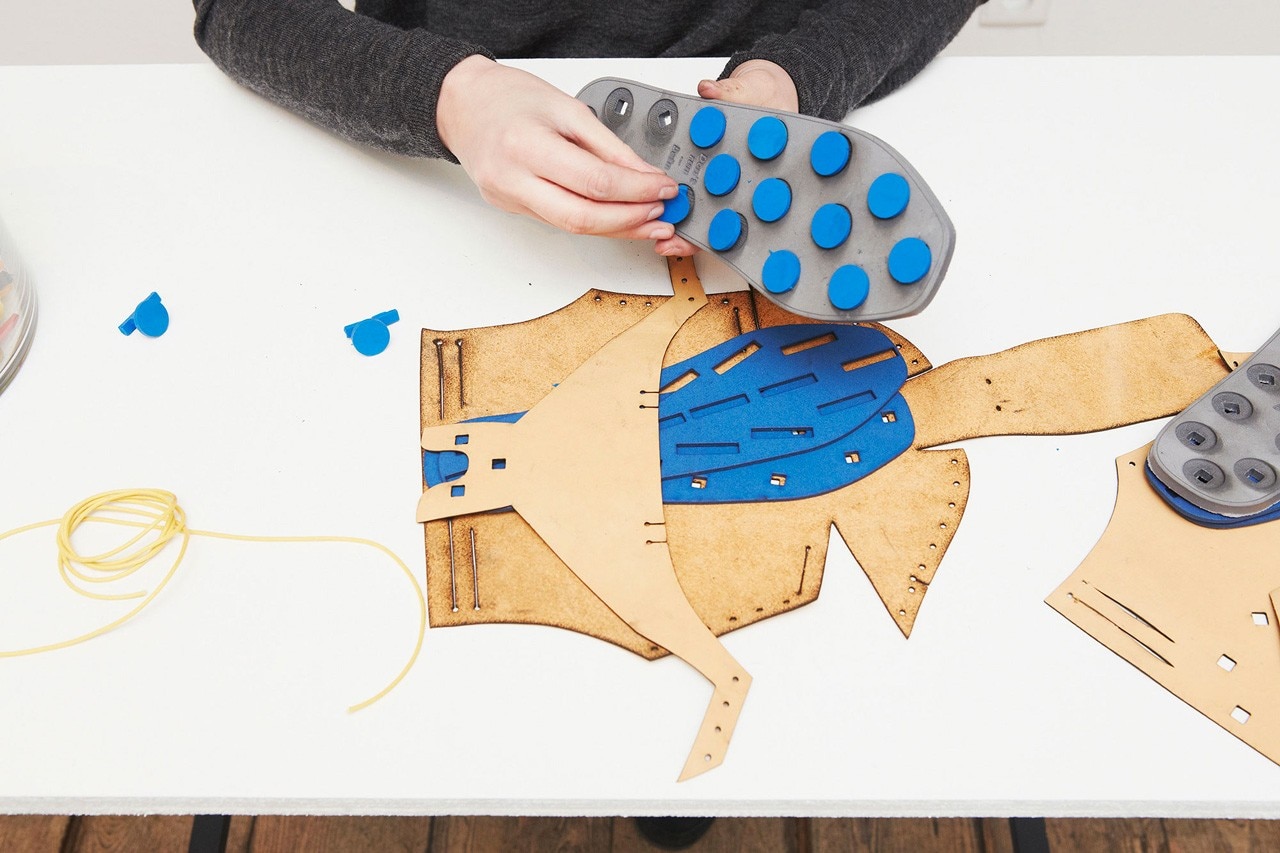 The strength of reversible connections permits reparation throughout the products lifecycle. Facilitated disassembly also means components can now be disposed of and recycled according to their material properties once they come to the end of their cycle and a shorted production chain results in a system for prototyping and production that is quick, economical and easy and that works within rhythm of production embracing its limitations.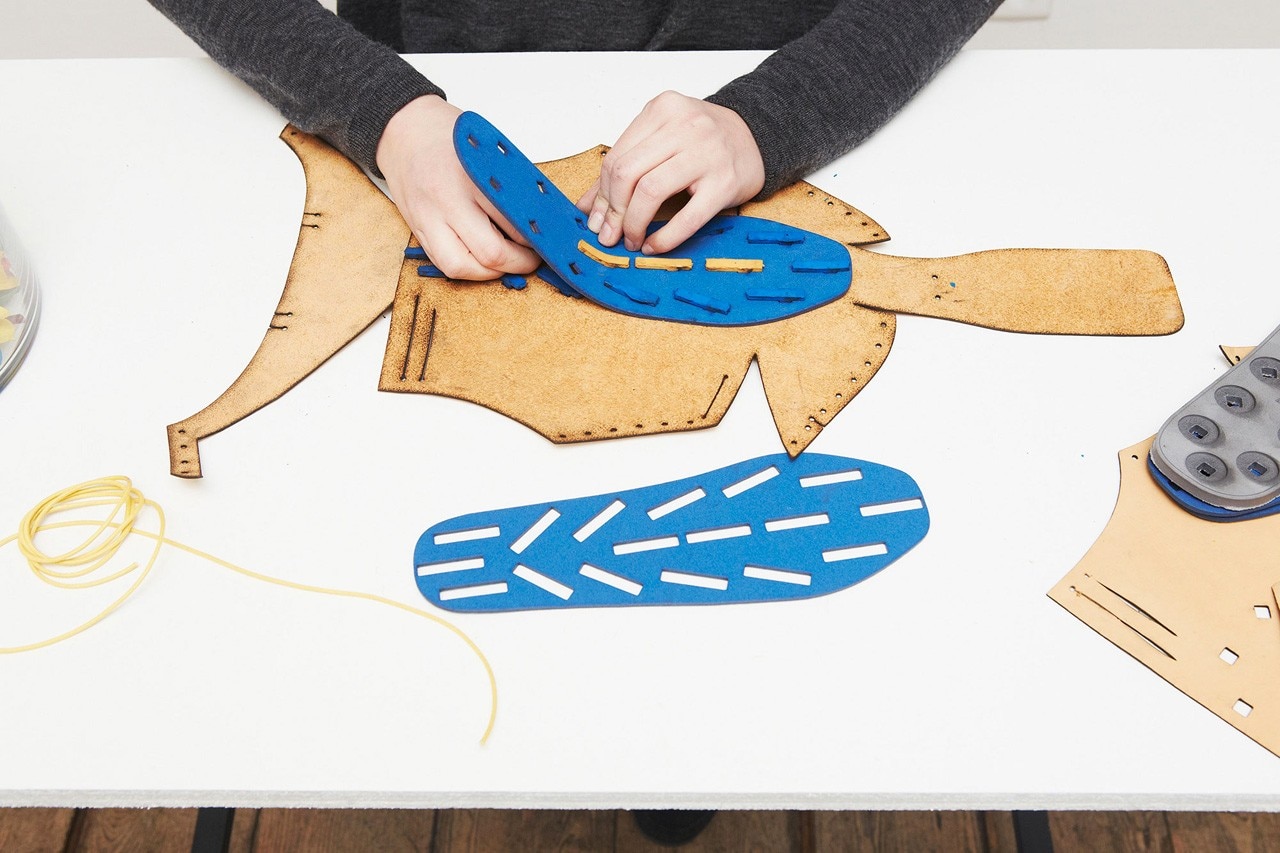 As the Don't Run - Beta system works with CNC technologies physical molds are replaced with digital data, creating unlimited digital libraries of soles, sizes and styles. This effectively reduces the need for any real physical storage and helps to eliminate as much as 75% of the current production process. It also allows to bypass the huge initial economic investments implicated in shoe production.
Every shape and size can be accounted for and produced onsite where the controlled stock of raw materials is transformed into a product only in the presence of real demand. The entire production process takes approximately one hour.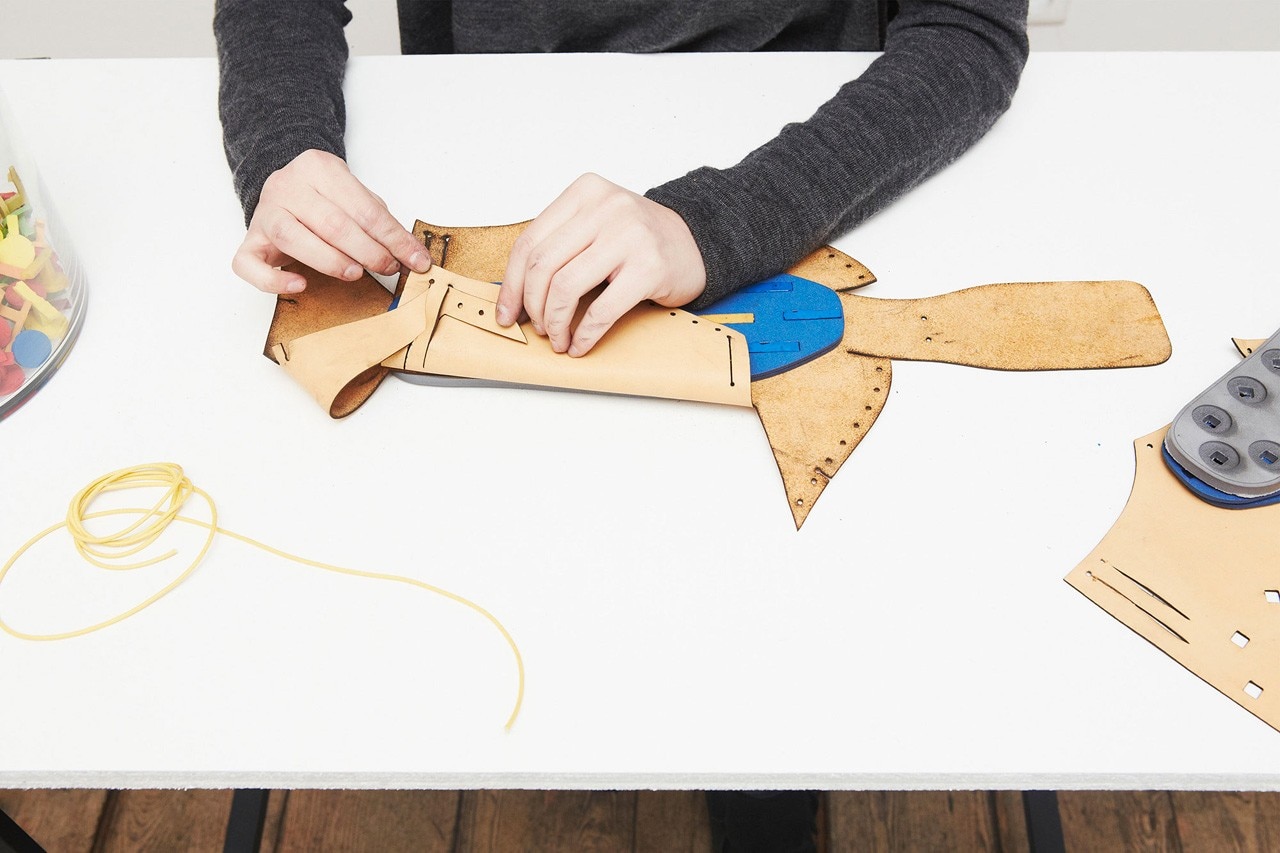 Don't Run Beta is essentially an open call for designers. The power of a flexible system for designing and making means that the possibility for customisation and new combinations is endless. We gave the template to three different shoe designers. Sophia Guggenberger created a closed shoe, Eliška Kuchtová designed a summer shoe and Anastasija Mass designed a sandal.
Entrusting each designer with the autonomy and responsibility to design. They were invited to develop and produce a pair of shoes based on the Don't Run - Beta system, working within the constraints of our production method. We established an online relationship to track progress, working together at each stage in the development of the shoes, from the first prototype through to final production.

Eugenia Morpurgo is an Italian designer based in Eindhoven, where she got her MA in Social design at the Design Academy Eindhoven. Juan Montero (1983) is a London based conceptual designer who graduated in Social Design (MA) - Design Academy Eindhoven (2011).