Milton Glaser once said "There are three responses to a piece of design – yes, no and WOW! Wow is the one to aim for." The Fête du Graphisme, the only international event of its kind, given over exclusively to graphic design, certainly does that.
The Fête du Graphisme celebrations impact on the entire French capital, with events all over the place – from the Champs-Élysées to the Cité de la Mode et du Design, MK2 cinemas and the Gaîté Lyrique. Moreover, for the event's six-week duration, many billposting spaces normally serving commercial advertising are being turned into spaces for the cultivated expression of graphic design.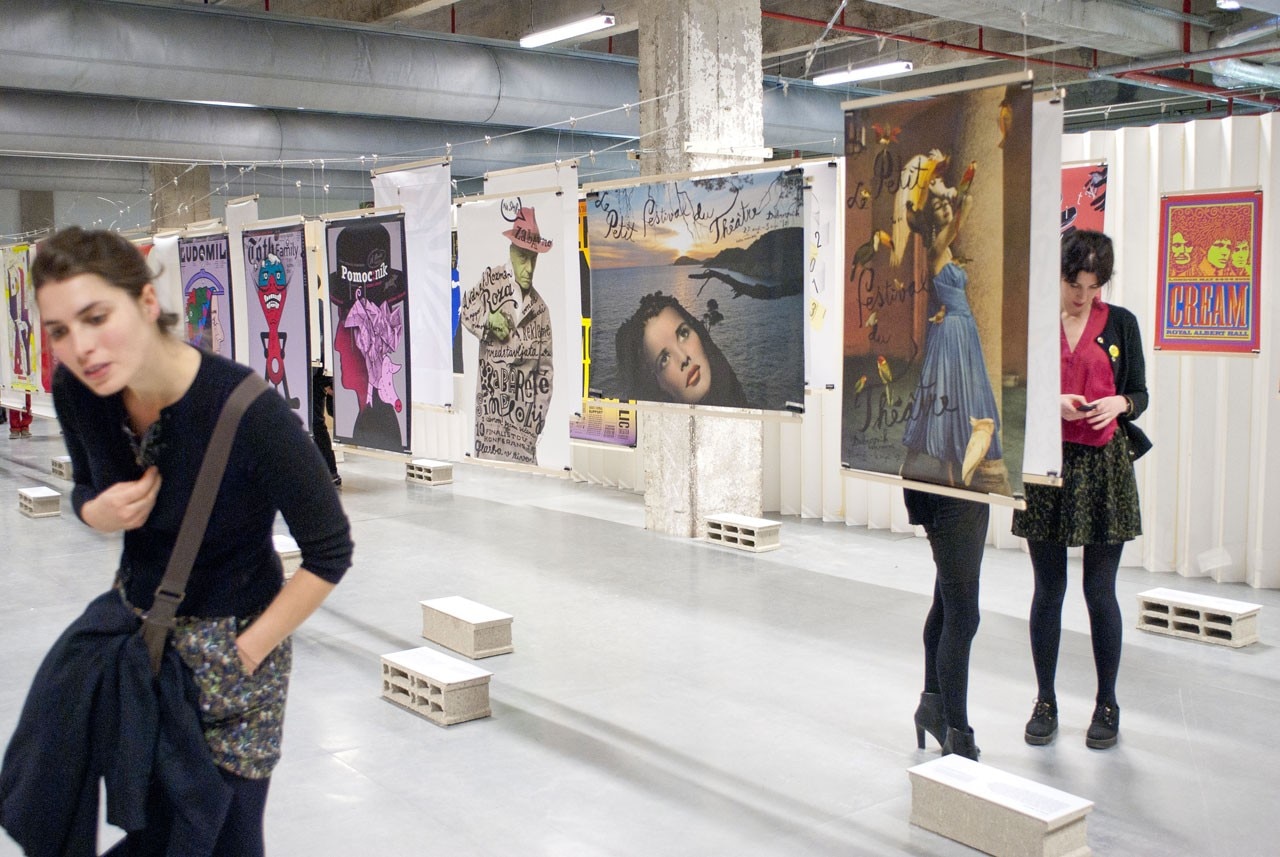 The event's main coordinator, Michel Bouvet, told Domus that "the Fête du Graphisme celebrates the importance of graphic signs in the expression of ideas. We have written a manifesto – Pour une graphisme democratique – because we are convinced that the time has come to accept that graphic design is practically omnipresent in our everyday lives and that it is only right to ask ourselves what role the graphic arts play. We consider the designs of lemonade- or wine-bottle labels just as important as that of posters for major exhibitions. It is the first time an event of such size has been held and it is great that it offers the opportunity to open the field of graphic arts up to all types of public, via exhibitions, film showings, encounters and parties. We have involved schools, young graphic designers and masters of the art. This is a platform for creating, exchanging and sharing."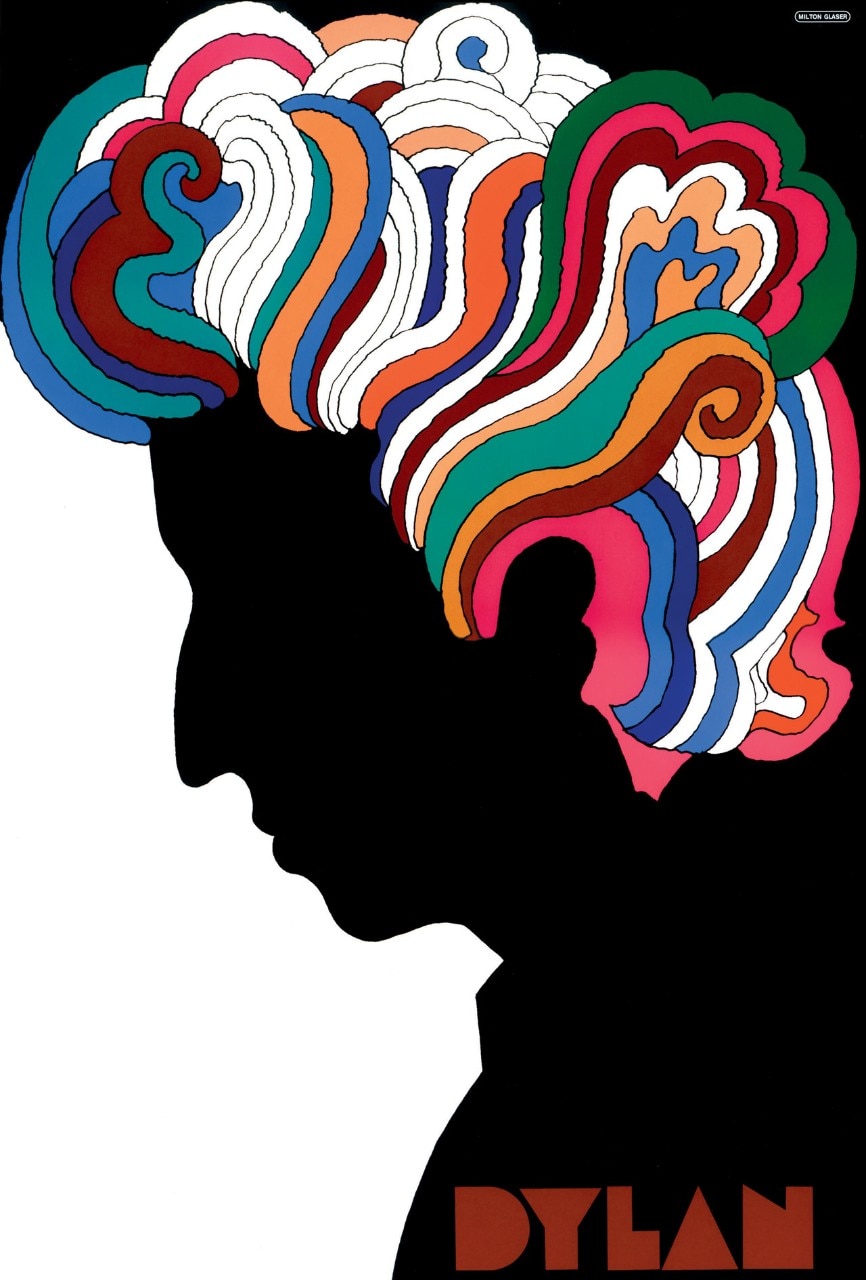 The Fête du Graphisme showcases the wealth and multi-disciplinary nature of the graphic arts but, above all, it offers professionals in the sector long-due recognition from the cultural world and an opportunity to take the stage, meet up and express their opinions. It aims to federalise all the players in this discipline and offer visitors an overview of the finest French and foreign achievements.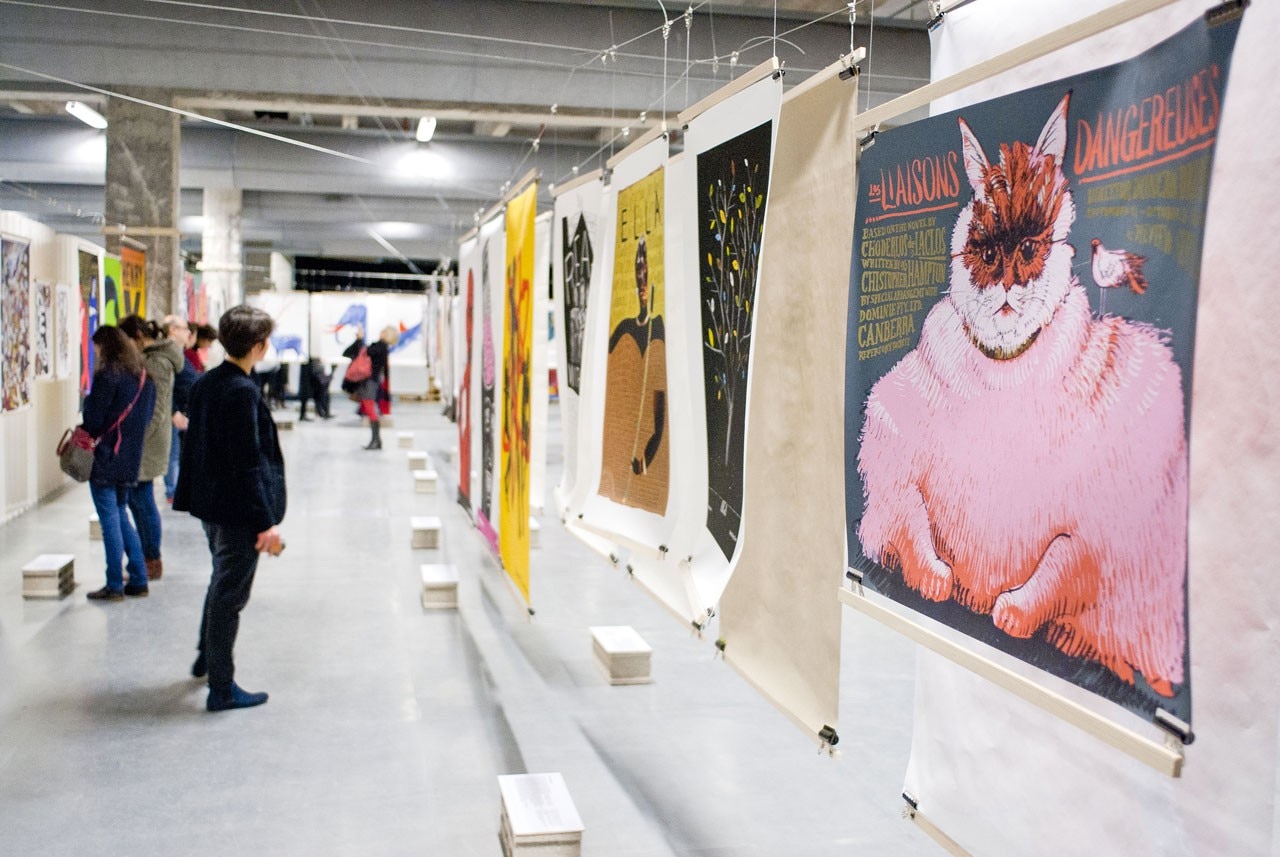 One outstanding event, an exhibition at the "Docks – Cité de la Mode et du Design", begins with a section entitled "Nouvelles Vagues". It is a tour de France that reveals how healthy and fresh 65 young French graphic designers are via 180 works displayed in all media. Discovered by the Centre du Graphisme et de la Communication Visuelle d'Échirolles and the Alliance Française des Designers (AFD), the young French show richness and vitality.
The "GIG Posters. 150 Affiches Underground Américaines Contemporaines" section presents a rare and exciting collection of American-concert posters, from the New York Dolls to the Monsters of Folk, Andrew Bird and Sonic Youth. Posters with sensational illustrations but hard to source and catalogue because they are limited editions and belong to an underground circuit; although some are extremely artisanal in production, their quality is outstanding with, in some cases, prints in up to 18 colours.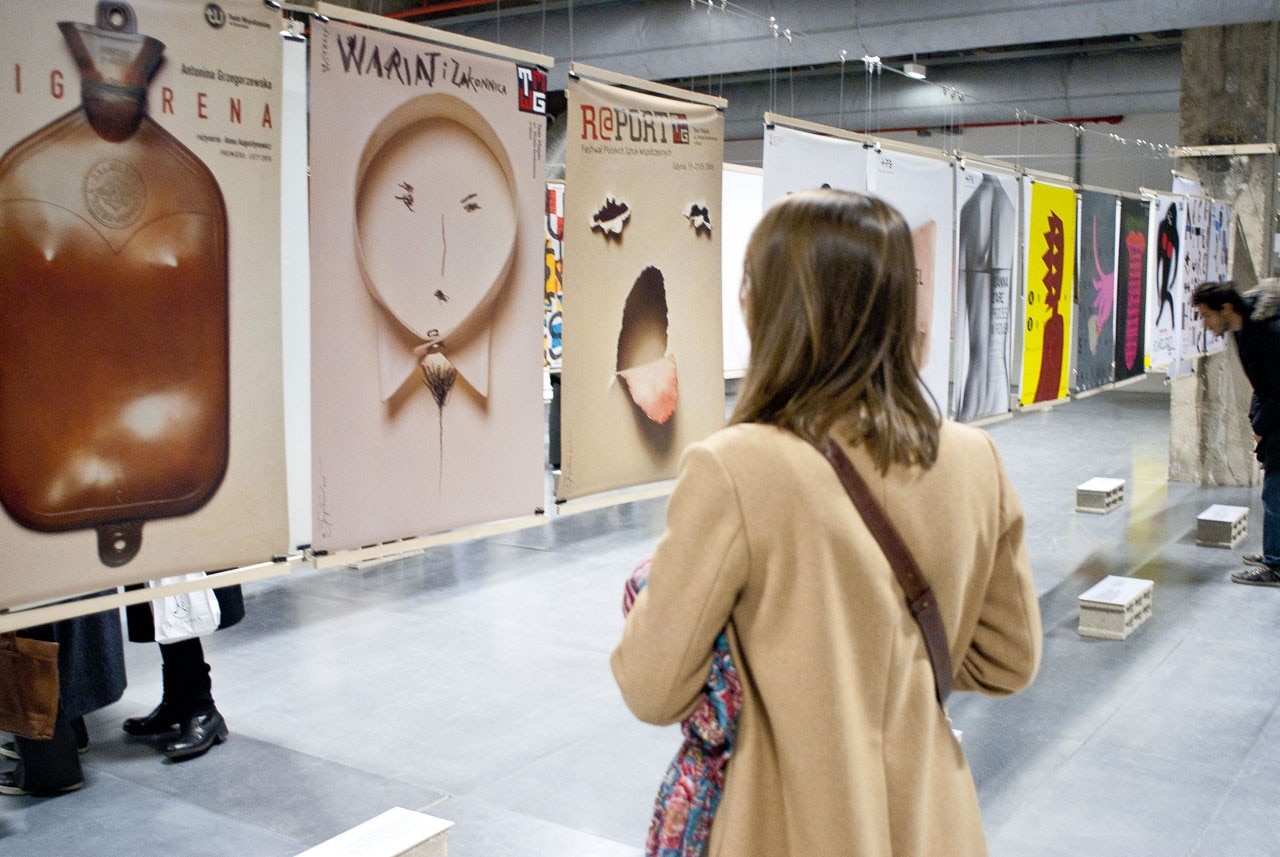 The most substantial section "Paris Invite le Monde" features more than 100 artists worldwide who were each asked to present three works of their own choice. Visitors encounter a graphic distillation of the visionary spirit of countries around the planet, in a timeframe that starts in the 1960s and continues to the present day, a fantastic landscape to be consumed all in one go and in ecstasy.
Side by side are works by graphic artists such as Alejandro Magallanes, Idania del Rio, Jianping He, Milton Glaser, Keizo Matsui, Leonardo Sonnoli, David Rager and Sandy Karman. There are also Minimalist posters that are orgies of colour. The decision to place countries in alphabetical order rather than geographical clusters facilitates the creation of a personal route on which a political poster on the end of Communism in Poland may sit beside Dutch nudism and an explosion of Mexican shamanic energy be flanked by the measured sophistication of Italian design and quiet Japanese elegance.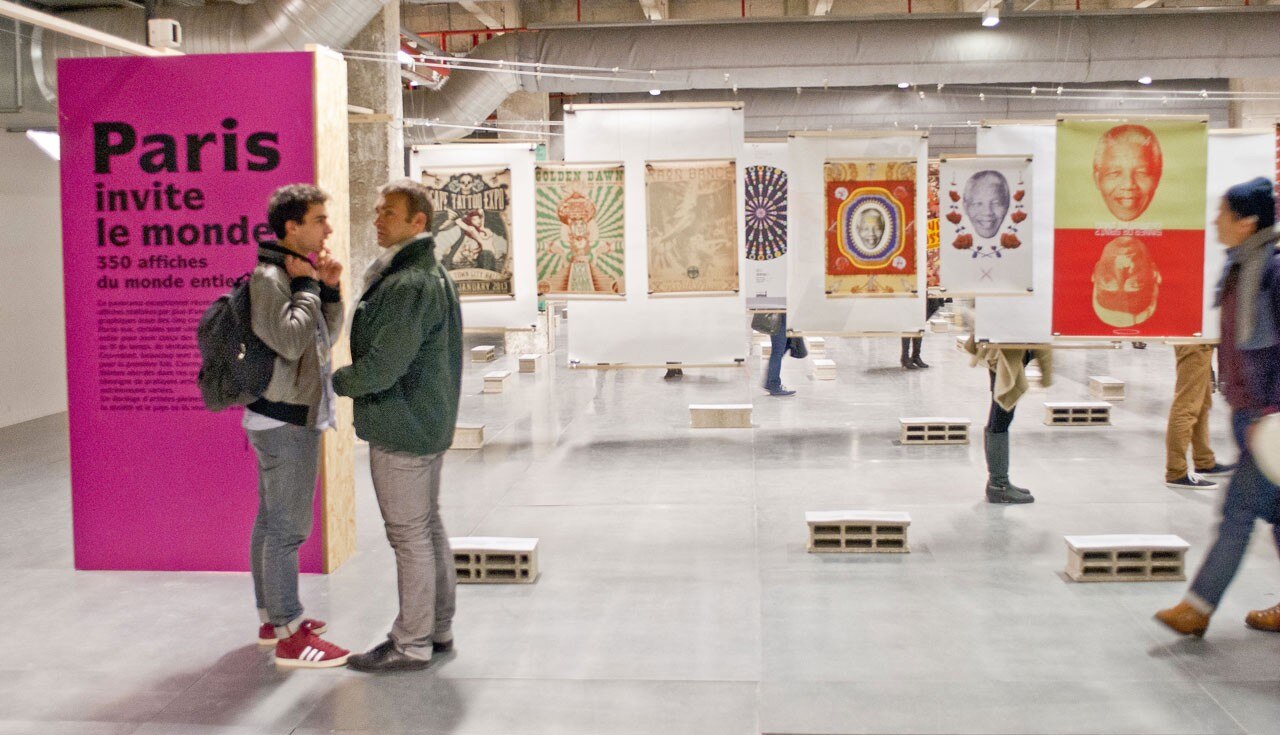 The exhibition at the Docks ends with sections on "Anatome" and "France 3". The former presents a video collection featuring 12 years of activity by France's only permanent gallery given over to visual creation; the latter narrates the graphic saga of a French TV channel that has always diffused of a certain type of visual refinement. Both "Anatome" and "France 3" have served the functional and strategic purpose of bringing the public closer to the graphic arts.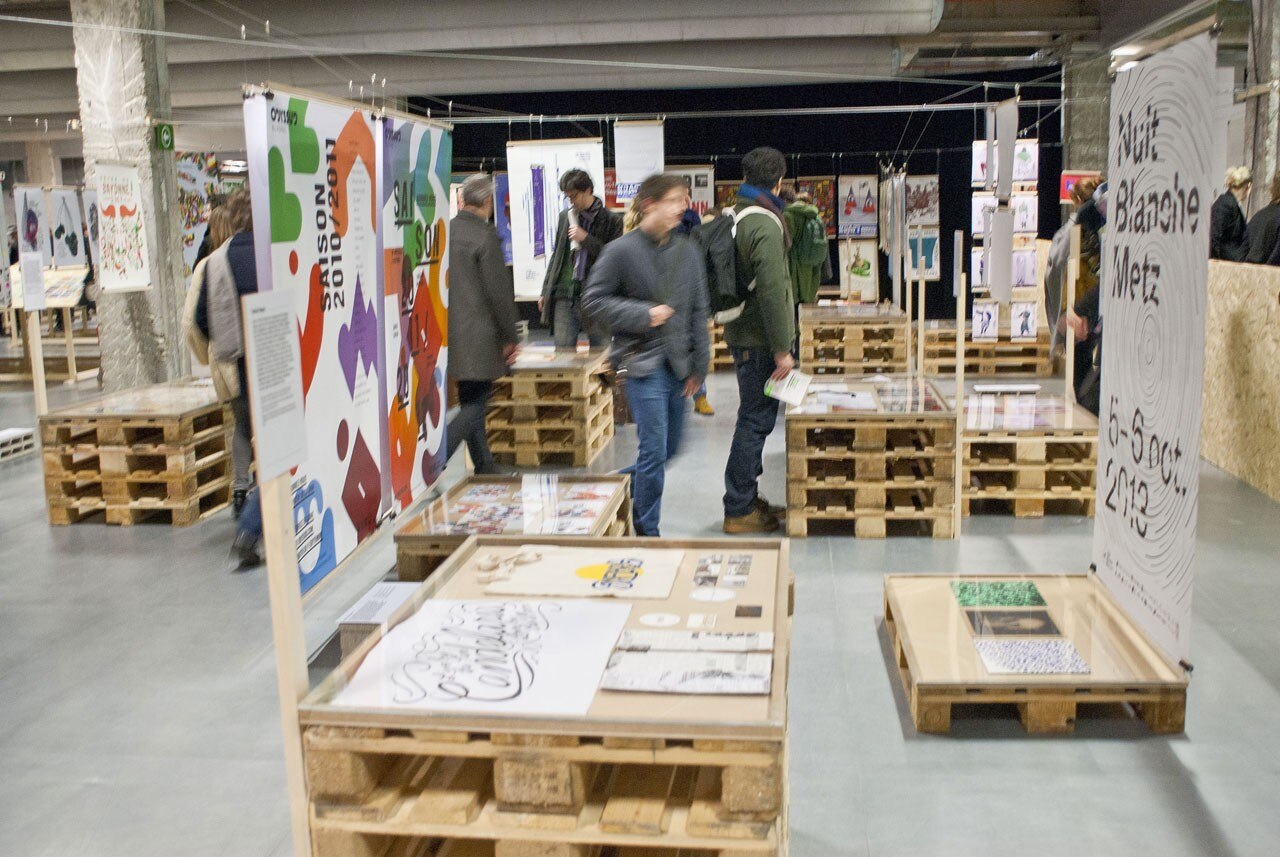 Finally, it is no coincidence that the Fête du Graphisme should be held in Paris, a city that adores beauty and – back in the late 1800s – witnessed the birth of the first advertising posters of the modern age, by Jules Chéret and Henri Toulouse-Lautrec.

Reinforcing this bond is a special section called "Celebrer Paris" and displaying 40 original creations by internationally acclaimed graphic artists who were asked to interpret the capital of France. The works are exhibited in the very heart of the capital, on the Champs-Élysées, posted at approximately 1600 points along a route through the most iconic Parisian districts.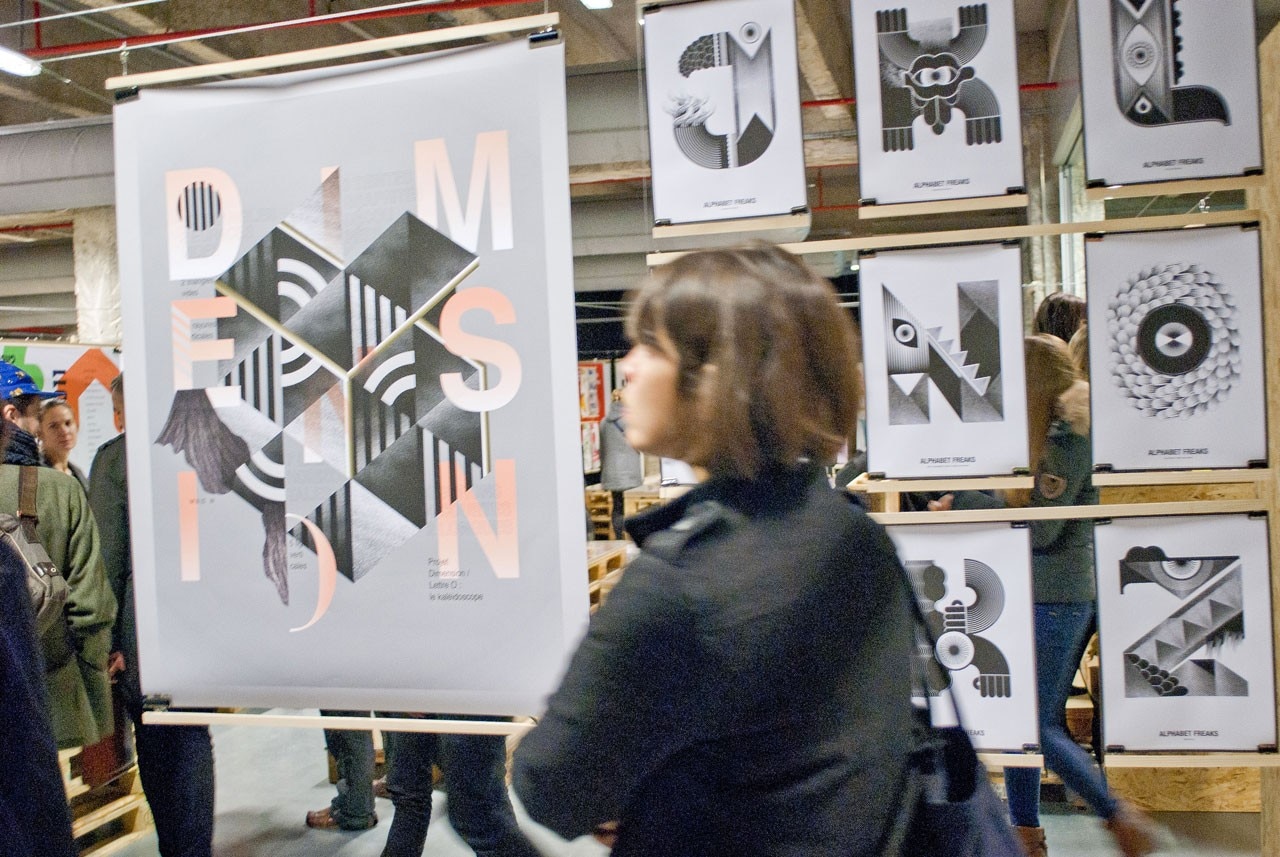 In the final analysis, the Fête du Graphisme offers a vision of graphic art that strives for the public good and, in this sense, what graphic designers do can be likened to doctors fighting illnesses. They are demiurges acting on the reception and appropriation of information, which is then translated into graphic form to stimulate the public imagination and involve it in a process. Graphic designers treat society's widespread visual barbarities with beauty. That is what happens at the Fête du Graphisme.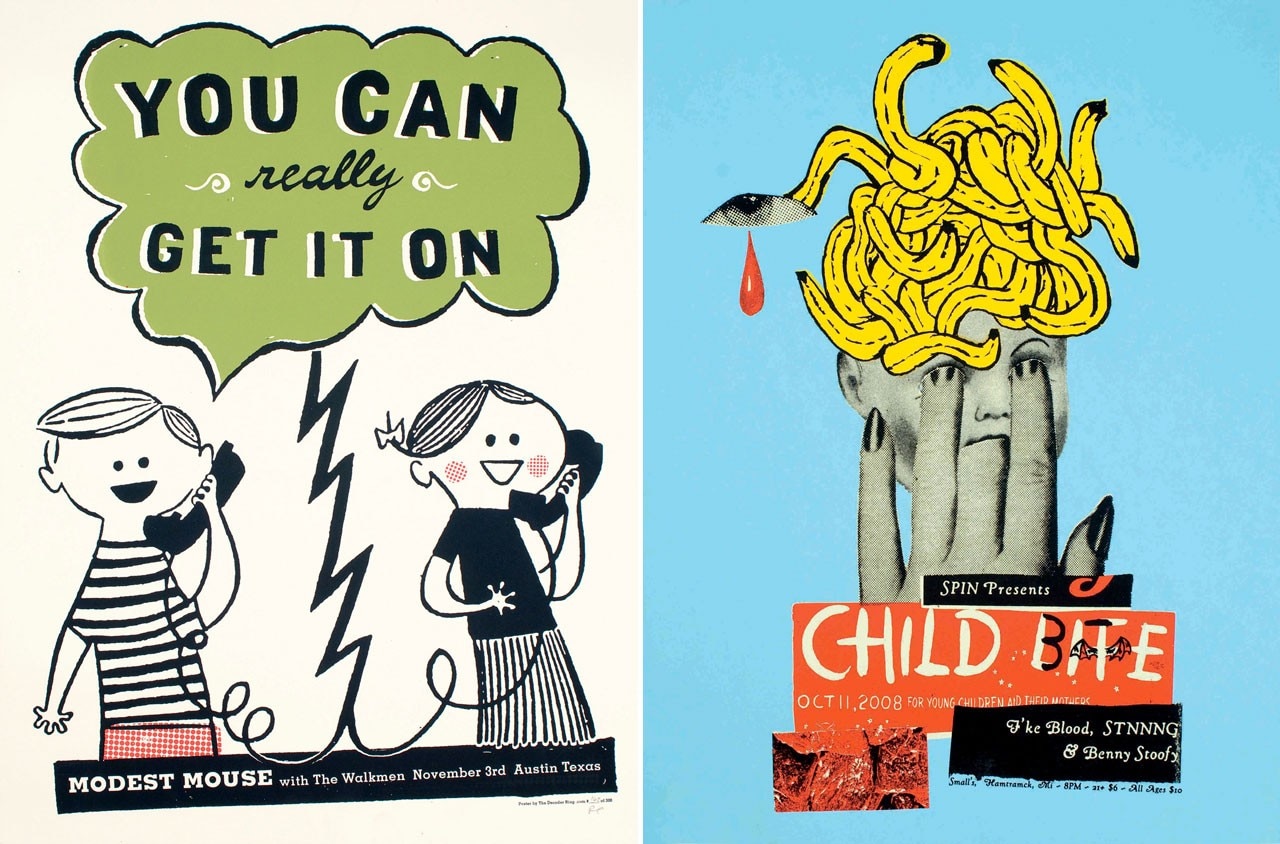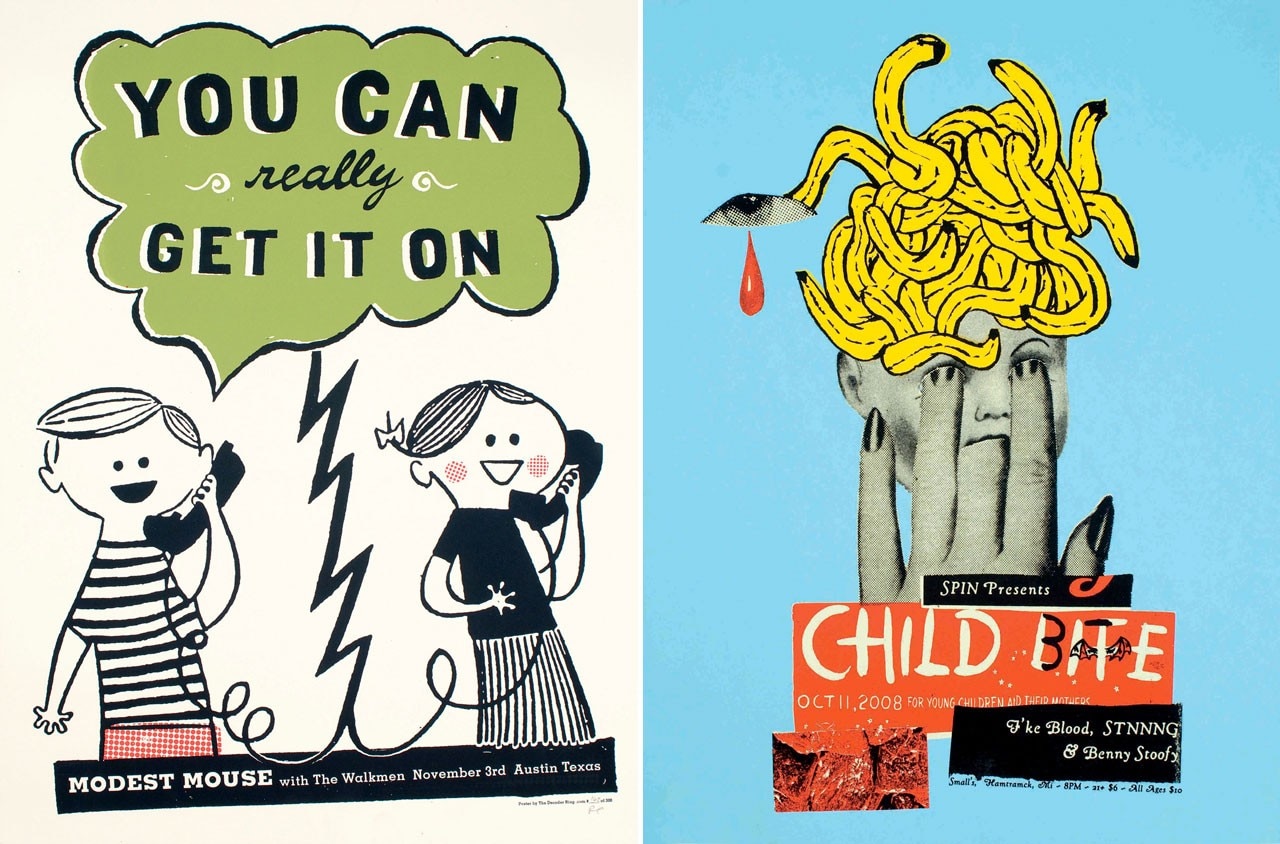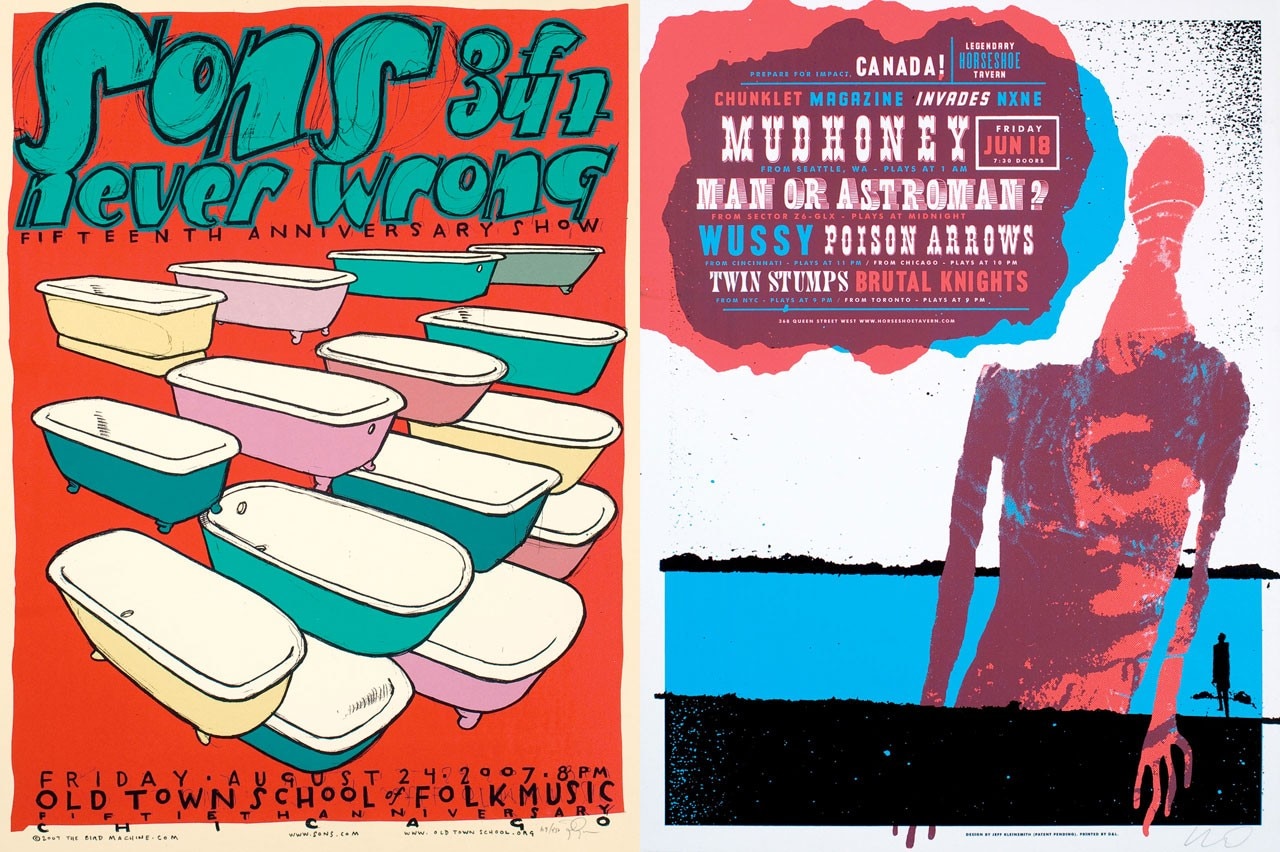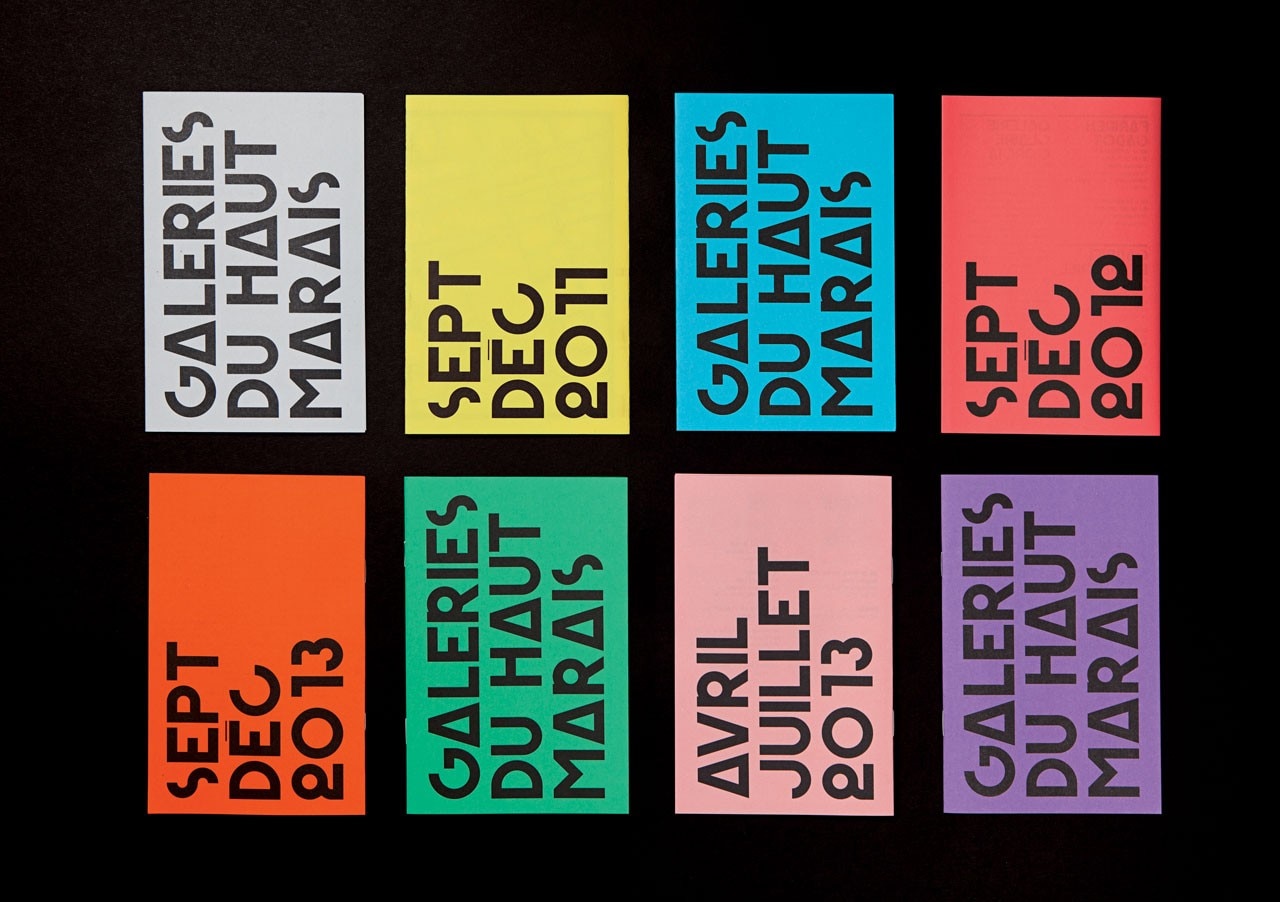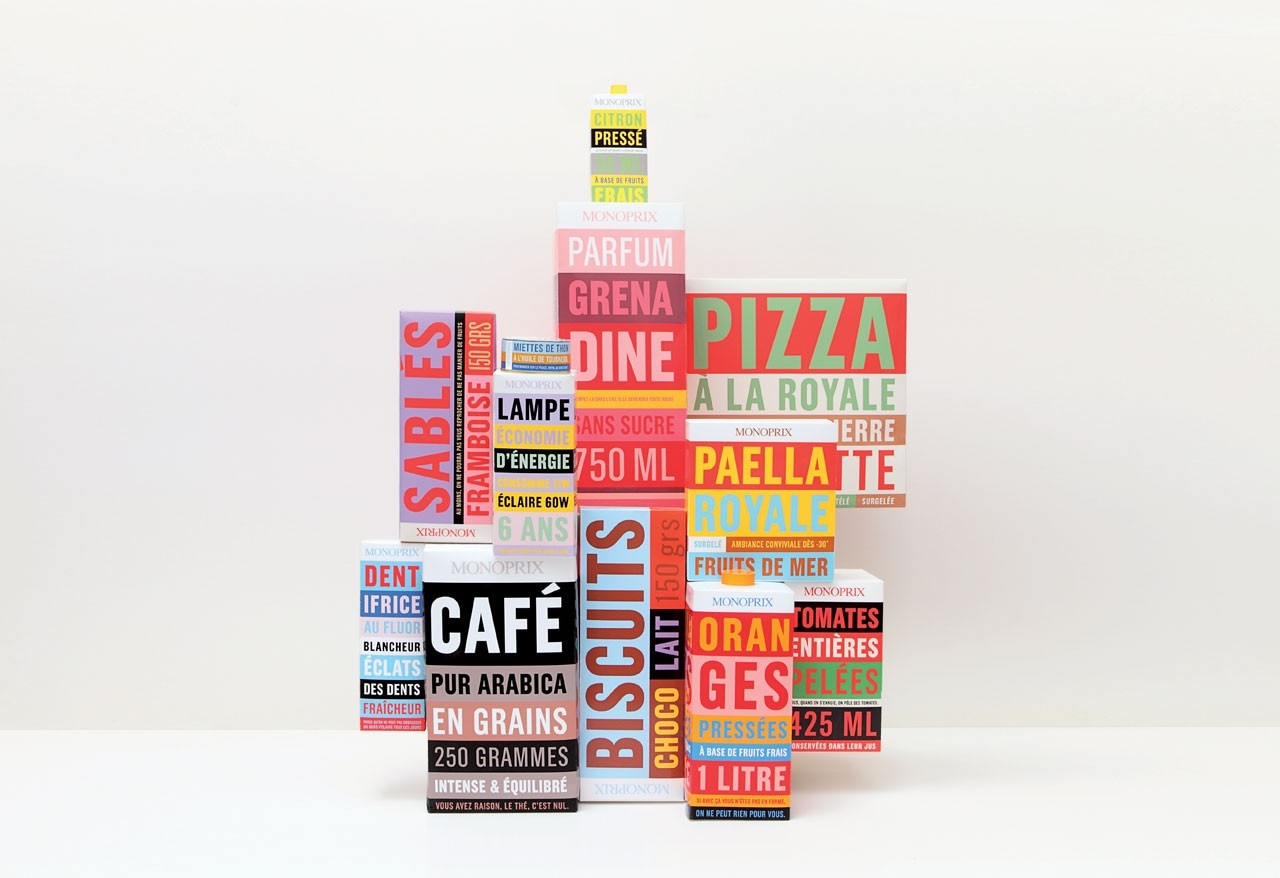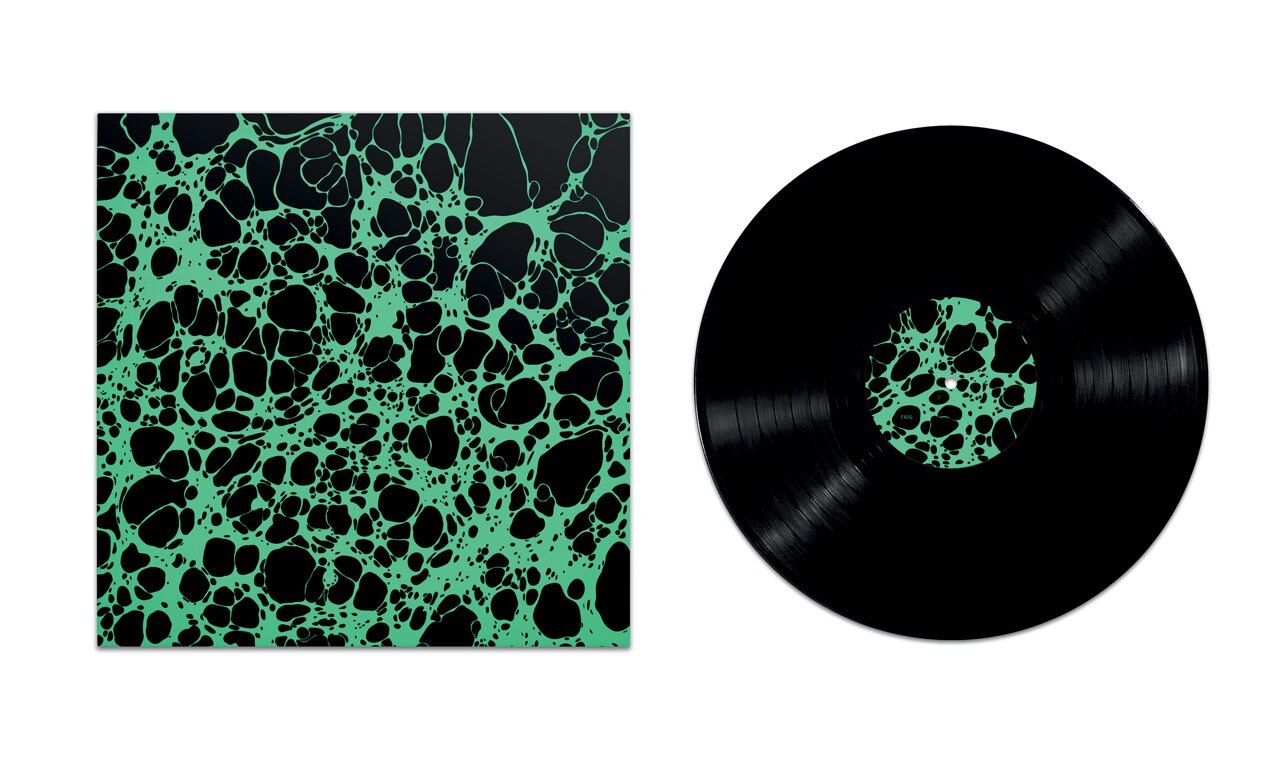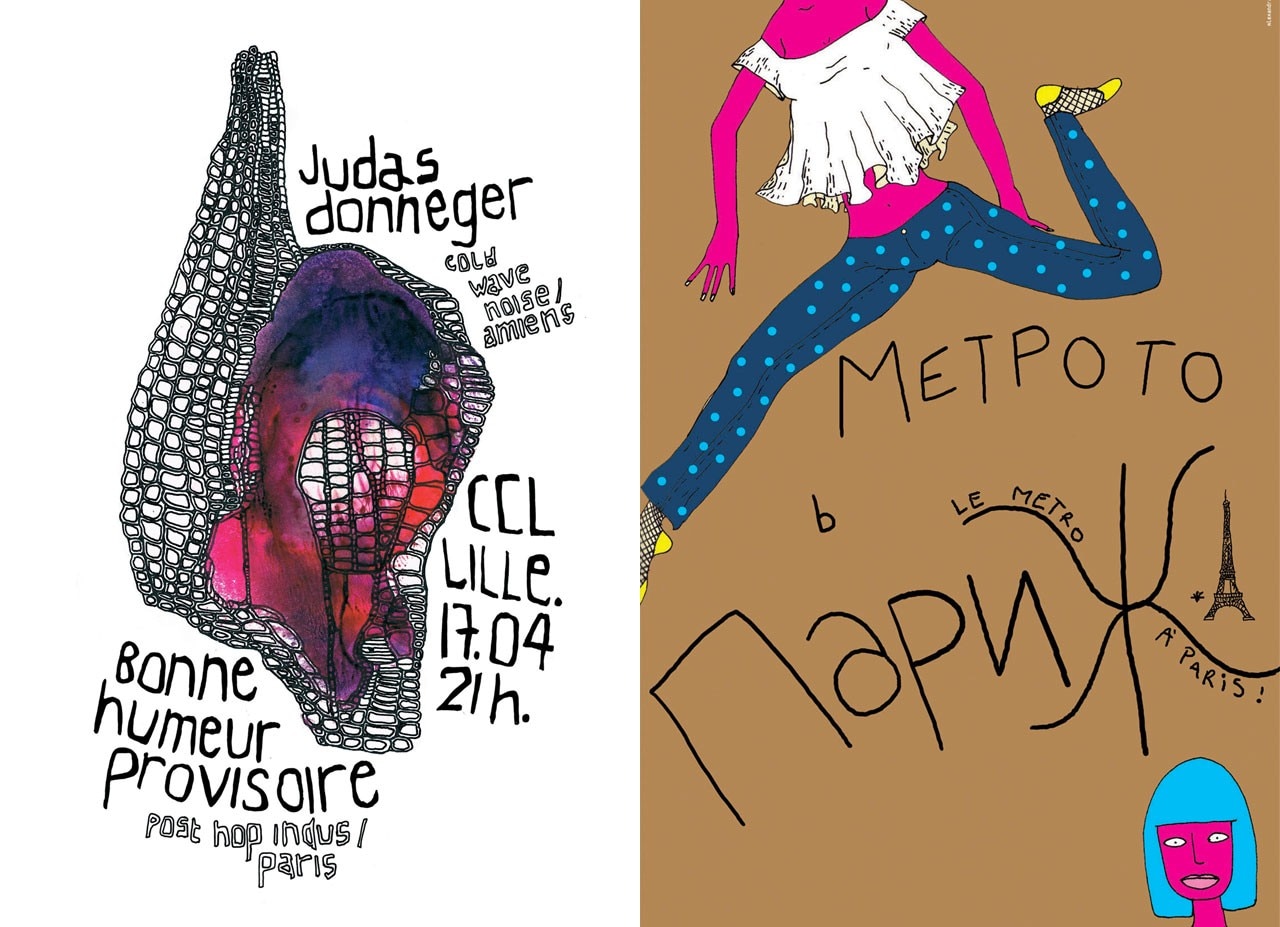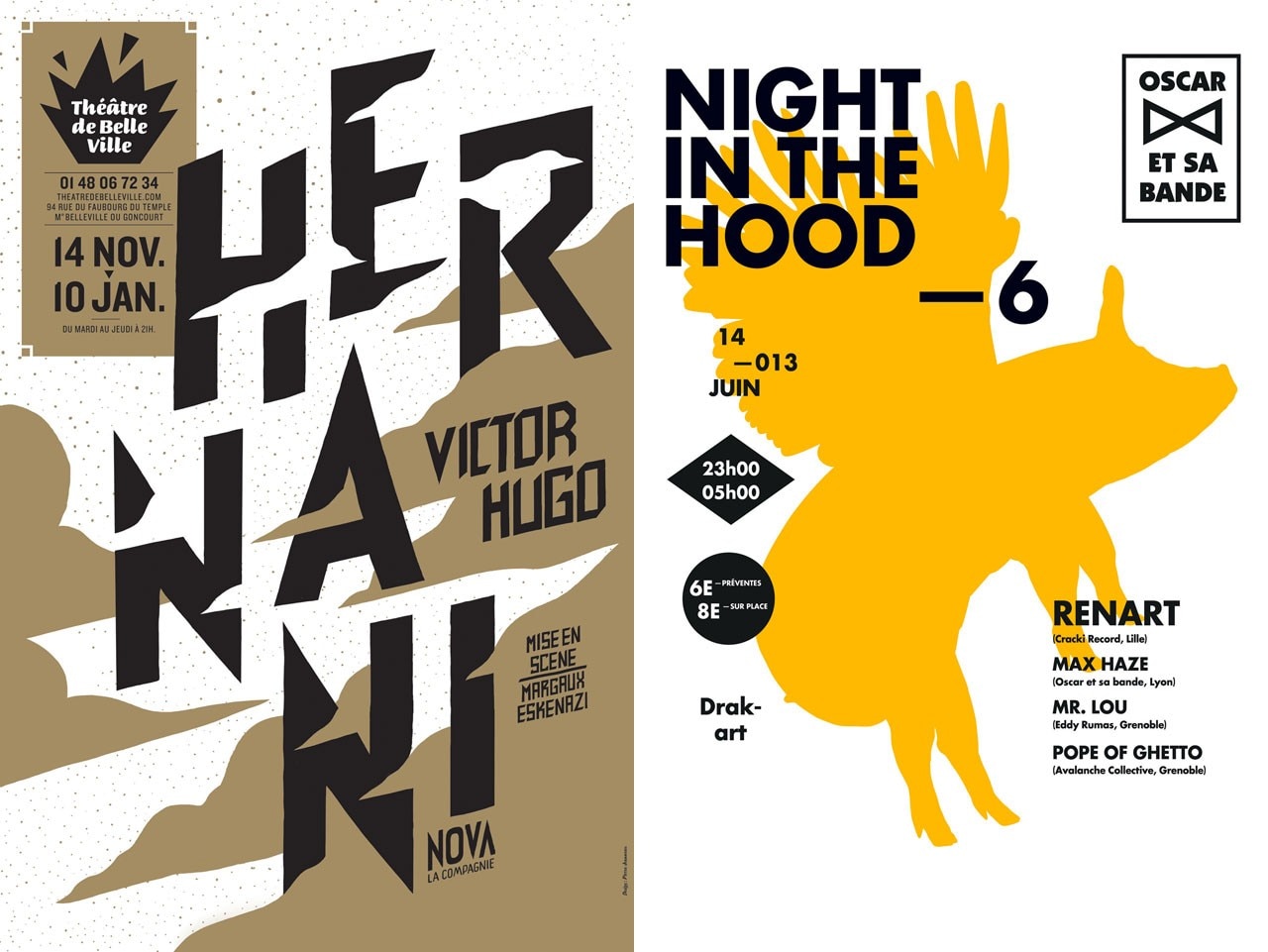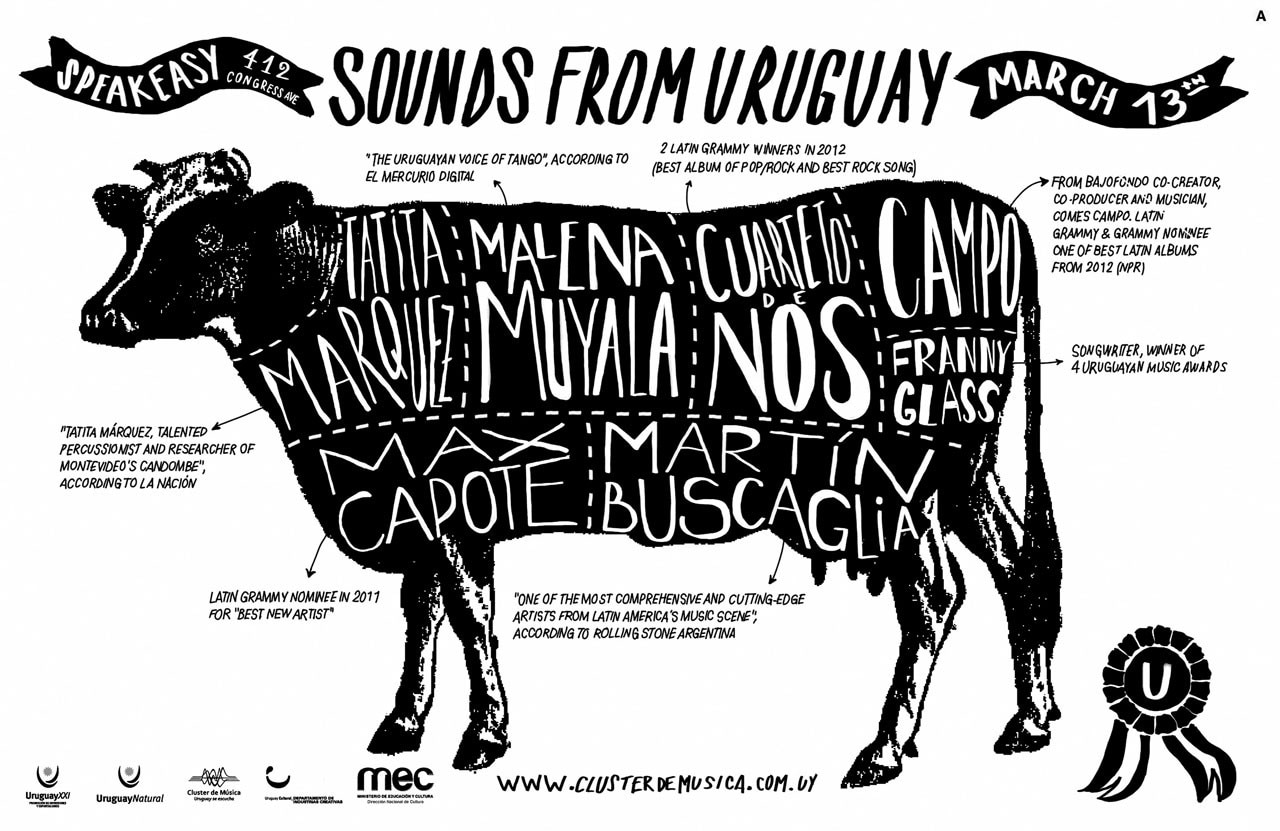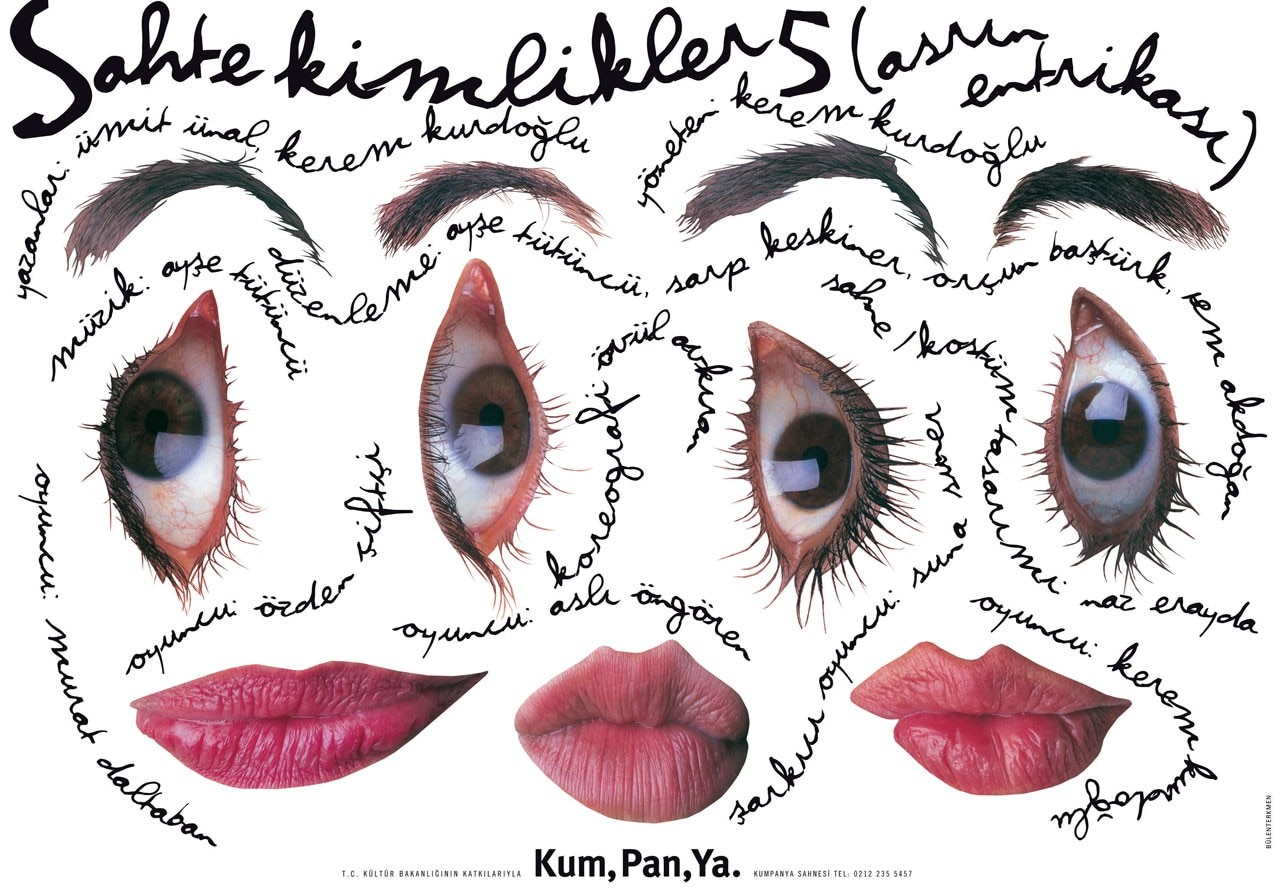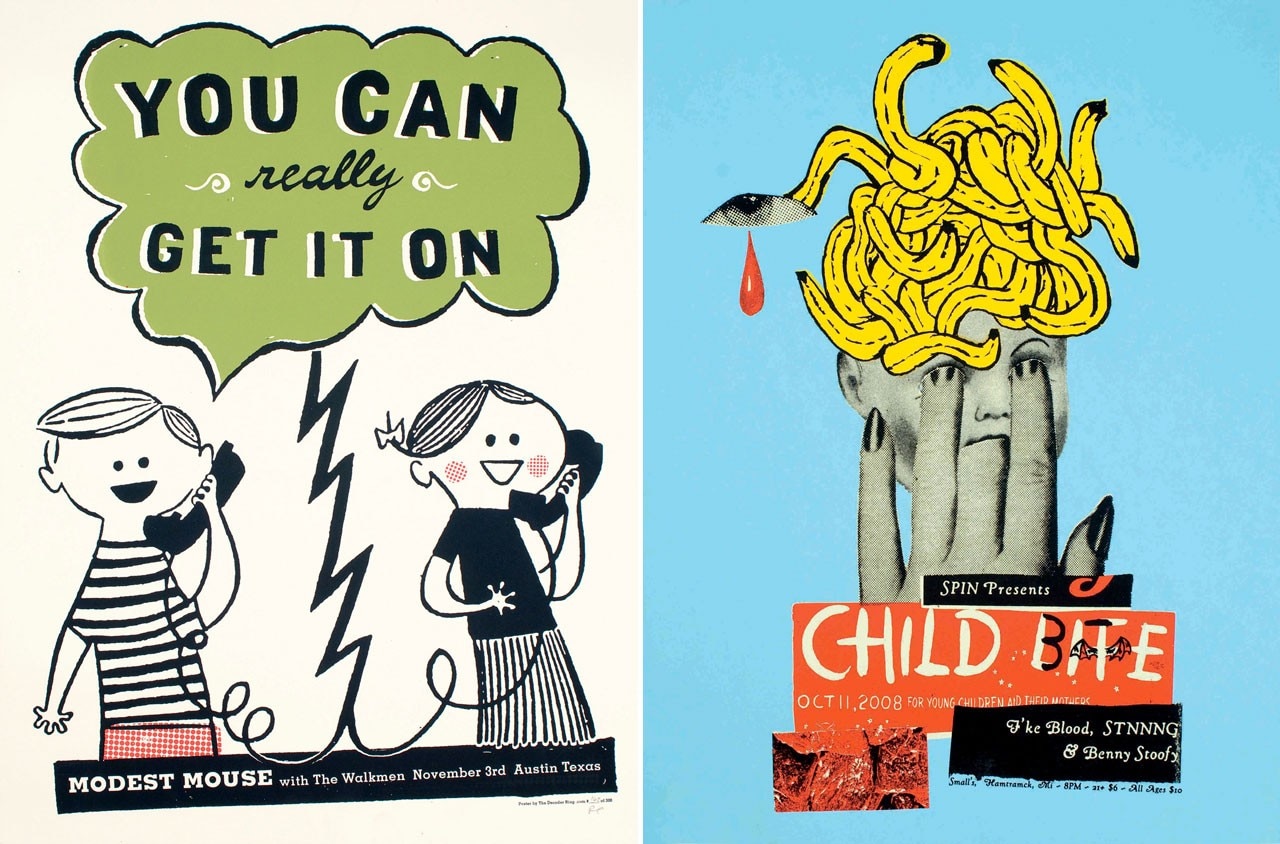 Modest Mouse, 2006.
Left: The Decoder Ring, Modest Mouse, concert in Austin 2006. Poster 47 x 62 cm. Right: Aesthetic Apparatus, Child Bite, concert Hamtramck 2008. Poster 48 x 63,5 cm.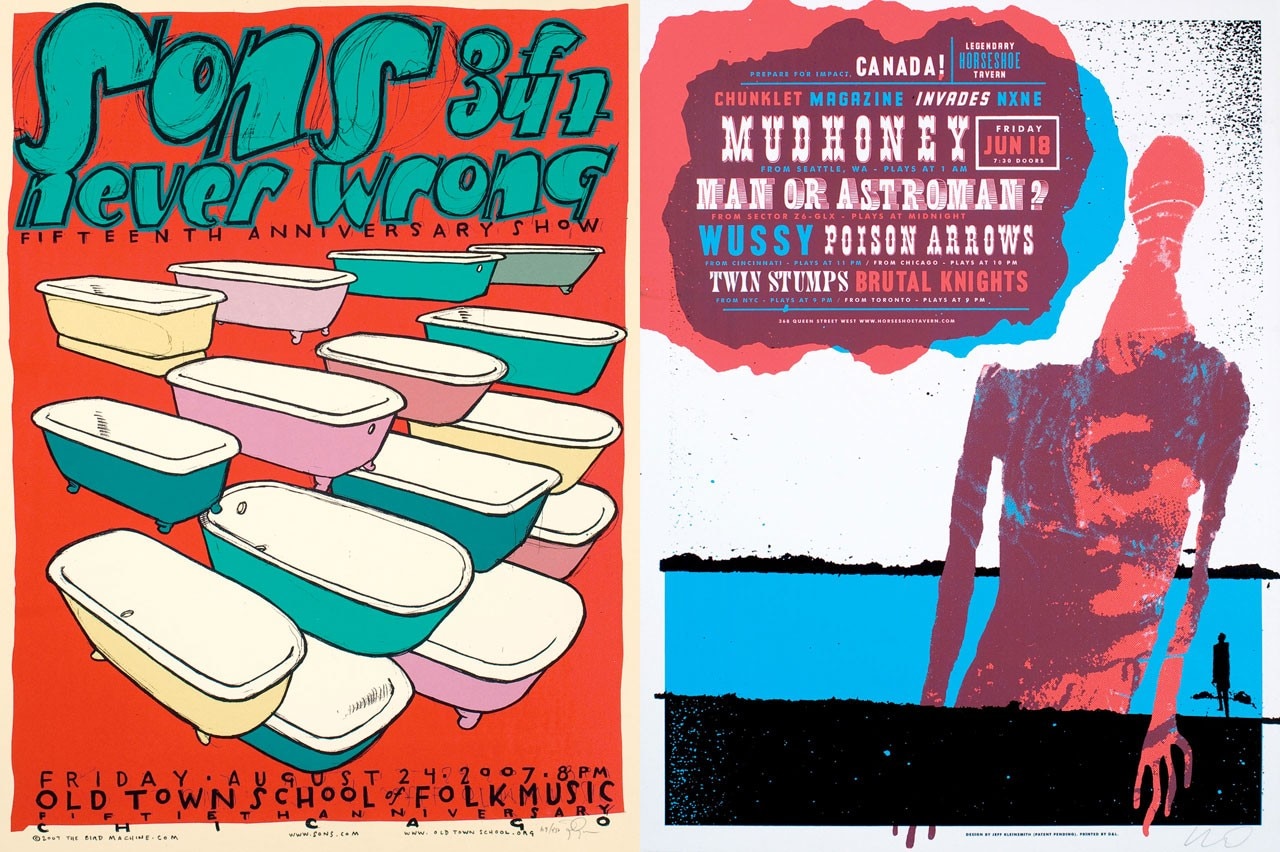 Sons of the Never Wrong, 2007.
Left: Jay Ryan, Sons of the Never Wrong, concert in Chicago 2007. Poster 45,5 x 61 cm. Right: Patent Pending, Horseshoe Tavern, concert in Toronto 2010. Affiche 45,5 x 60,8 cm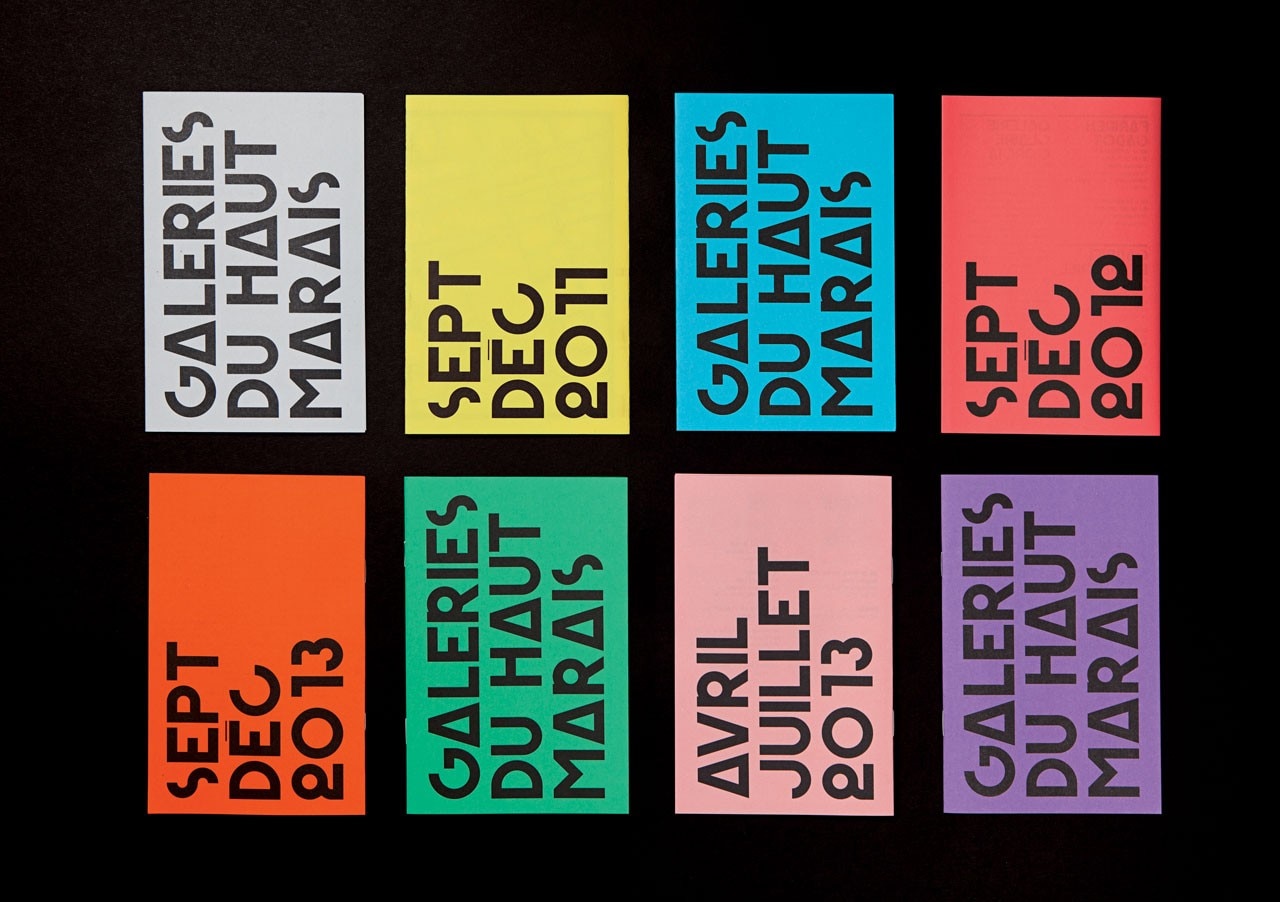 Galeries du Haut-Marais, 2011-2013.
Akatre, graphic image for Galeries du Haut-Marais, offset print, 11 x 17 cm, 2011–2013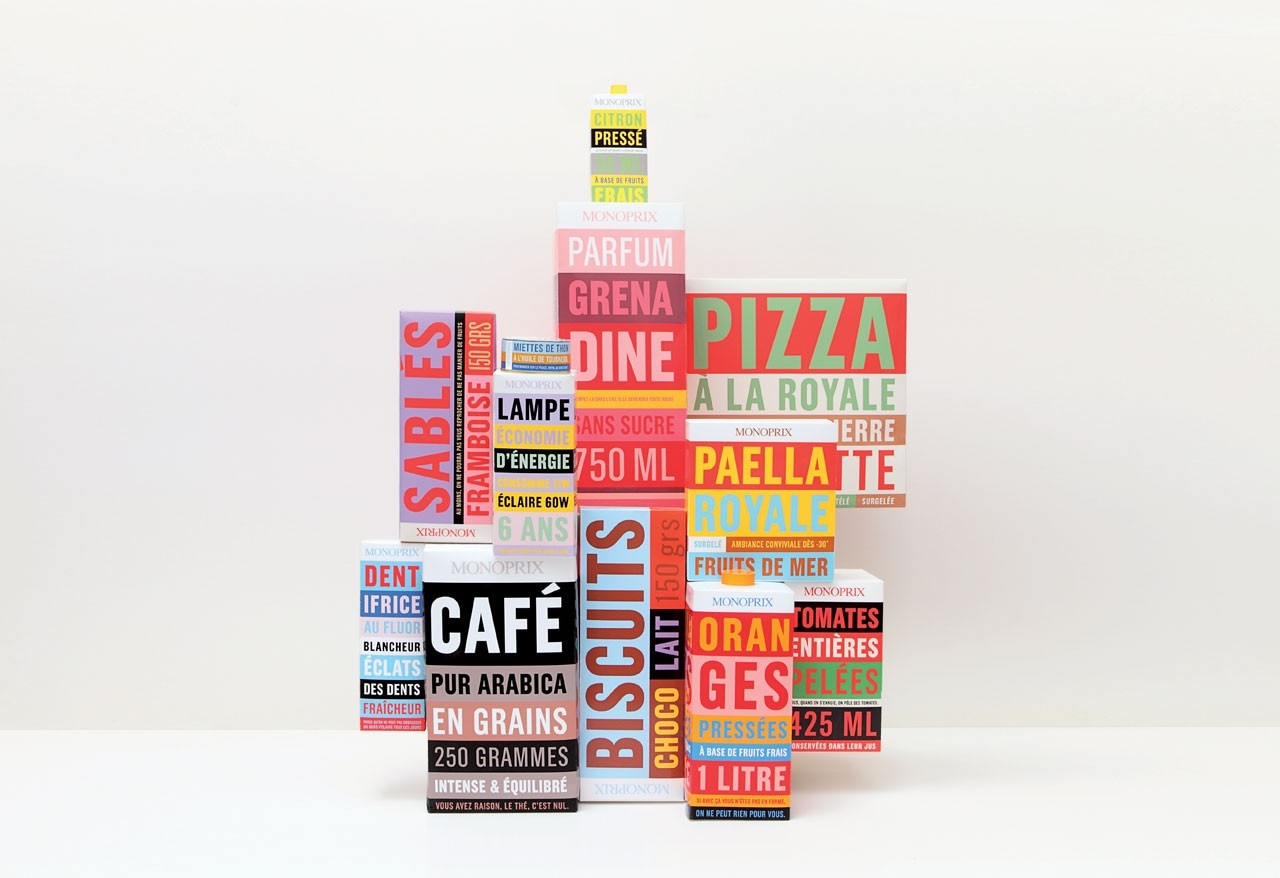 Monoprix, 2009.
Cléo Charuet / Cleoburo, packaging design for Monoprix, 2009. Photo © Cléo Charuet / Cleoburo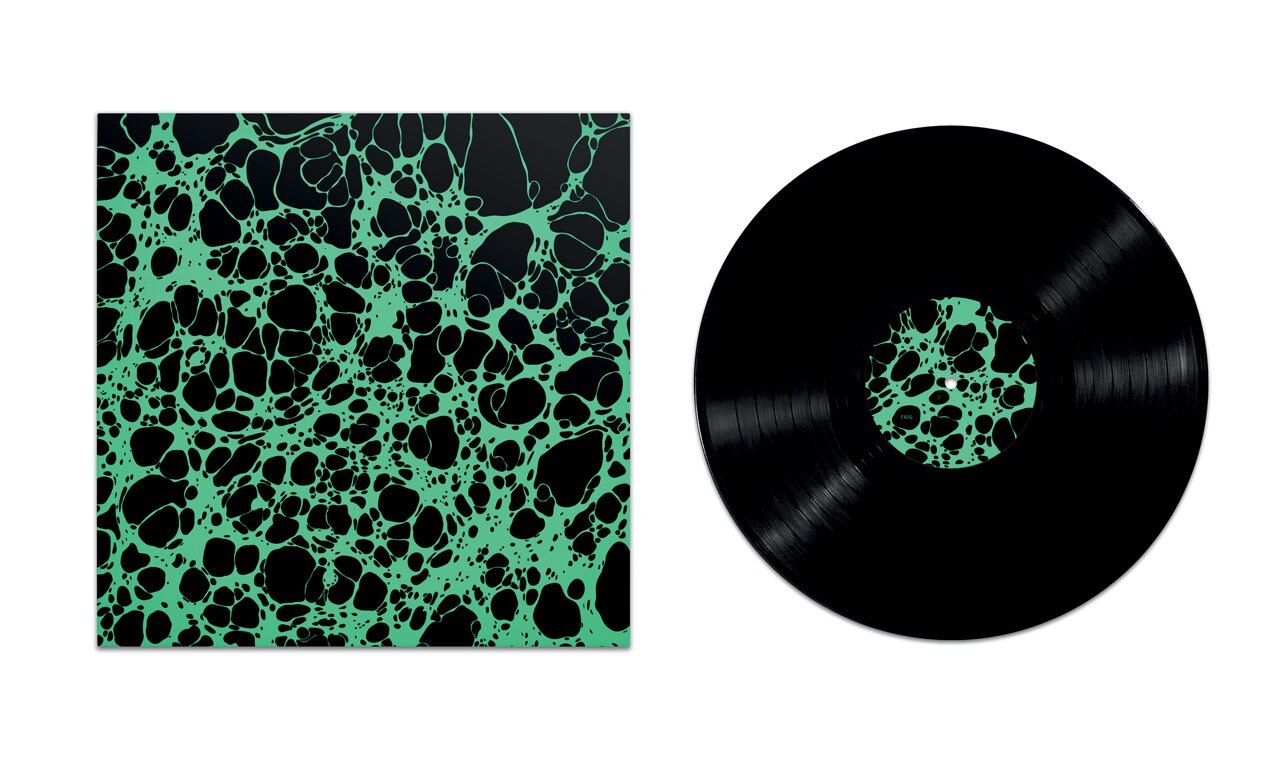 Frog, 2013.
Frédéric Tacer, envelope for Frog for the label Rotorelief Records, offset, 31,5 x 31,5 cm, 2013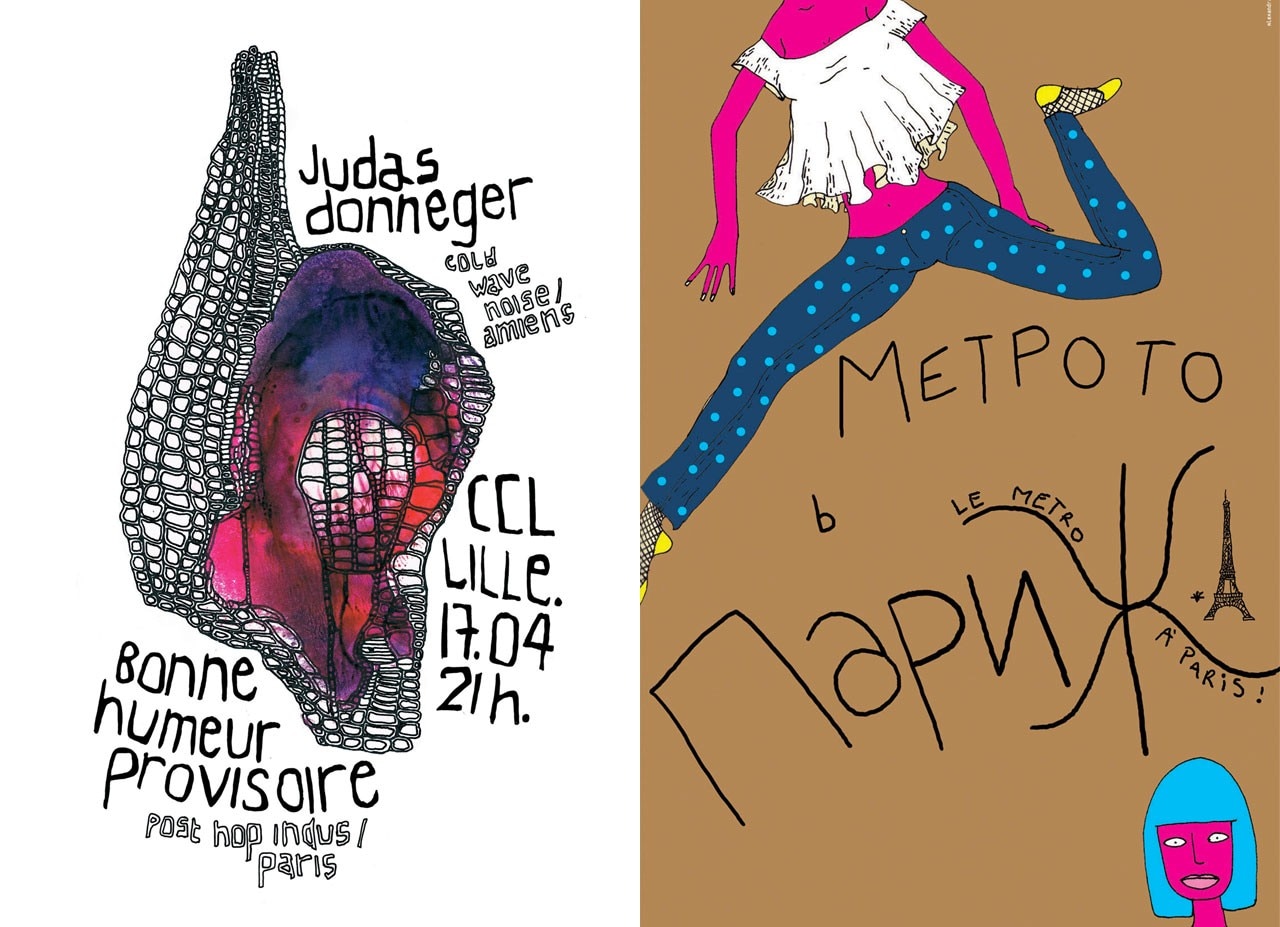 Judas donneger, 2011.
Left: Julie Cronier, poster for the Centre Culturel Libertaire Lille, digital print, 42 x 59,4 cm, 2011. Right: Alexandra Perrin, poster for the exhibition "V.O.B – Version originale: Sofia–Strasbourg–Paris" at the gallery Anatome Paris, 2008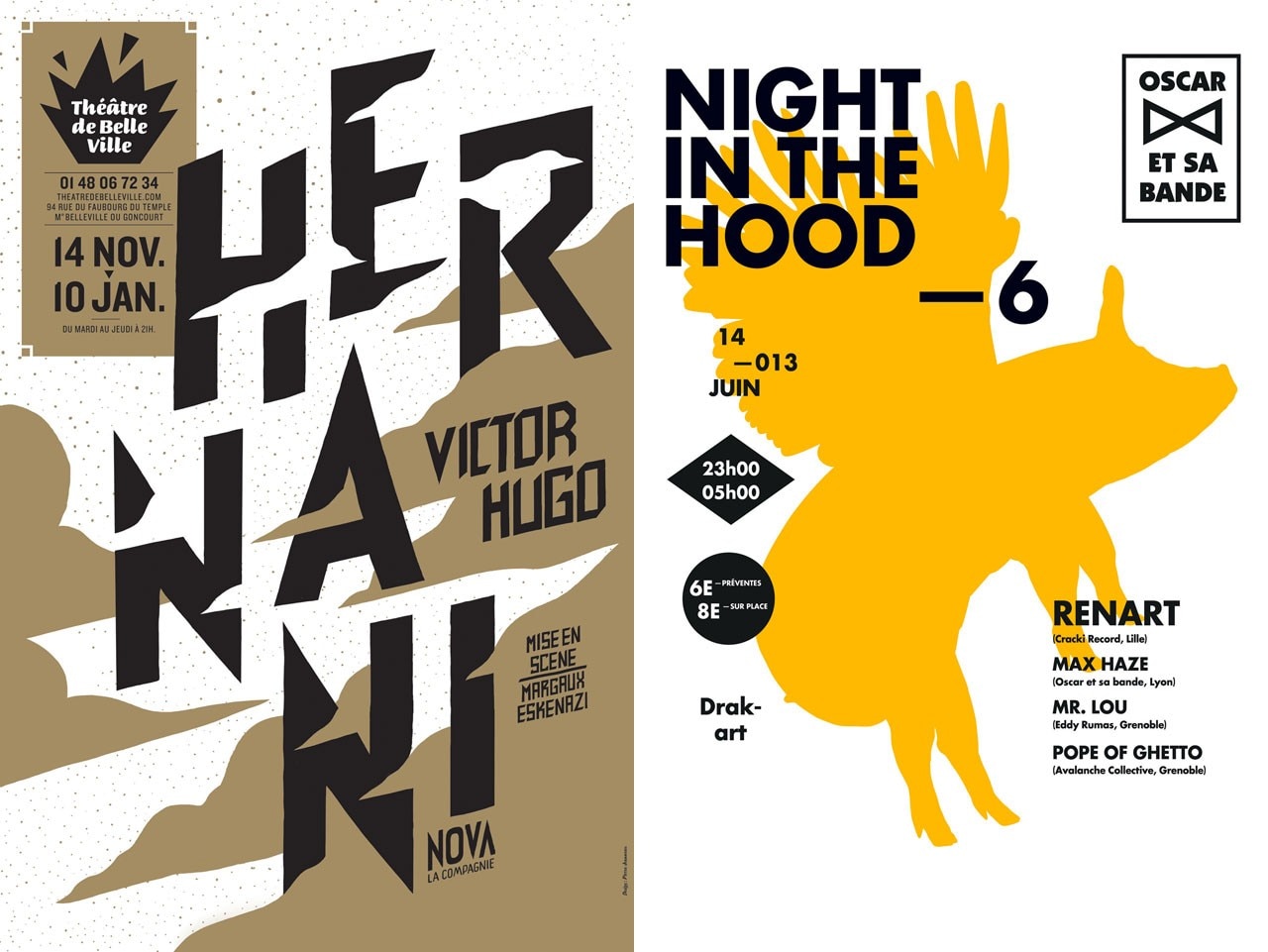 Hernani, 2012.
Left: Pierre Jeanneau, poster for the Belleville theatre, offset print, 40 x 60 cm, 2012. Right: Studio Prost, poster for an evening organised by the association Oscar et sa bande, digital print, 59,4 x 84,1 cm, 2013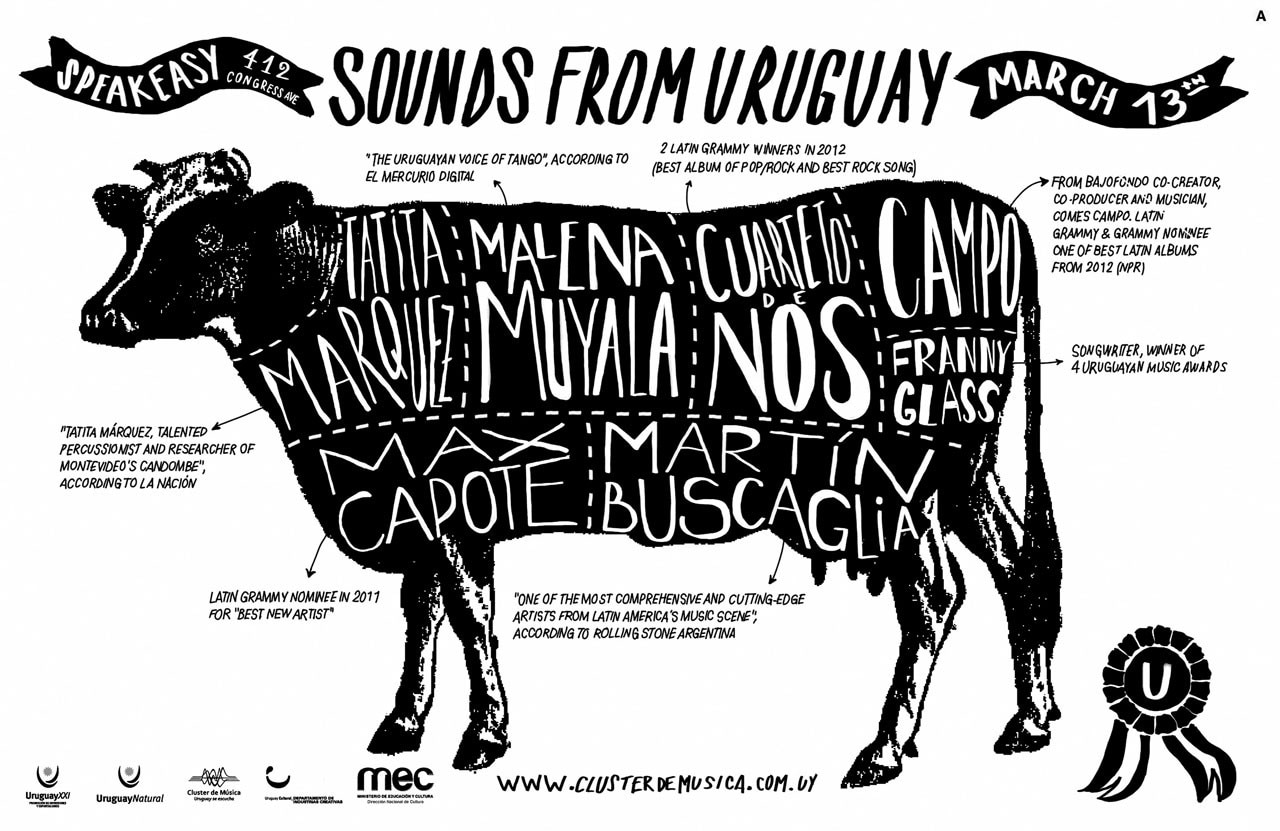 Atolon, 2013.
Atolón de Mororoa, Atolon, poster for Zelmar Borrá for the Ministère de l'éducation et de la culture d'Uruguay, offset print, 29,7 x 42 cm, 2013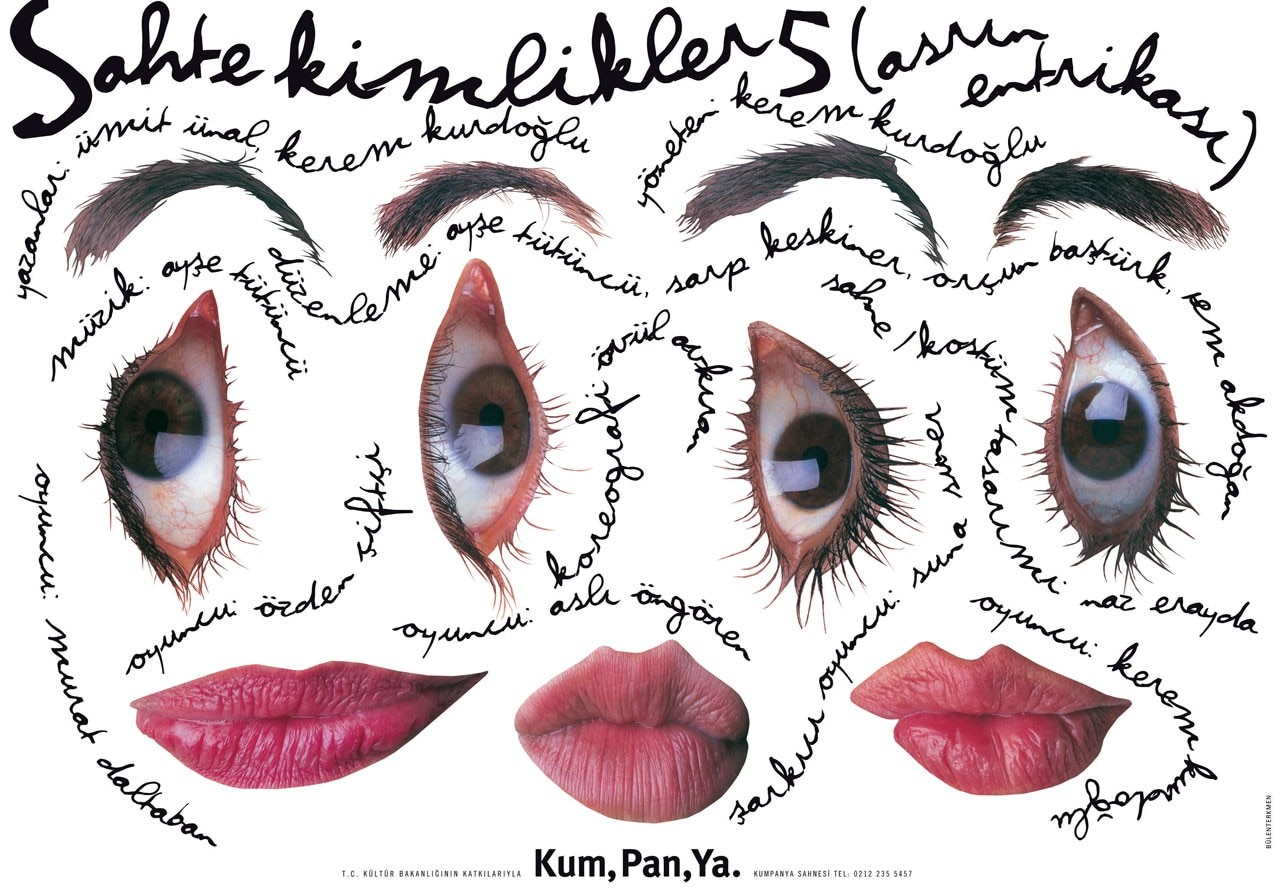 Sahte Kimlikler 5, 1998.
Bülent Erkmen, Fake Identities 5, poster for the theatre company Semaver Kumpanya. Photo Fehti Izan, offset, 68 x 48 cm, 1998

Until 18 February 2014
Fête du Graphisme
Paris, Various Locations
General commissioner:  Michel Bouvet
General producer: Pierre Grand
General coordinator: Stephane Tanguy
Exhibition commissioner: Pauline Jankowiak, Yann Legendre, Azadeh Yousefi
Concept and realisation: ARTEVIA