How does knowledge travel today? Much of it on the Internet, where all feel connected but are actually physically separated and meander in solitude. Knowledge becomes blurred in the trickle of round tables, events and happenings – often only for the few – pulled left and right by the organisers to satisfy their own agendas. By the time it comes exhausted to its destination, knowledge has lost the power to instil meaning into people's lives.

We normally think it is the people who should seek out knowledge (not vice versa) and, in most cases, it is housed in institutional spaces such as museums and libraries, which have a specific and reverential physical form. However, in a recent case dreamt up by a group of young architects in Ecuador, it is the knowledge that visits its users. It travels on railway tracks, stopping from station to station along the coast of this South American country. Presented in the form of a "mobile cultural centre", it is the Vagón del Saber, designed by Al Borde.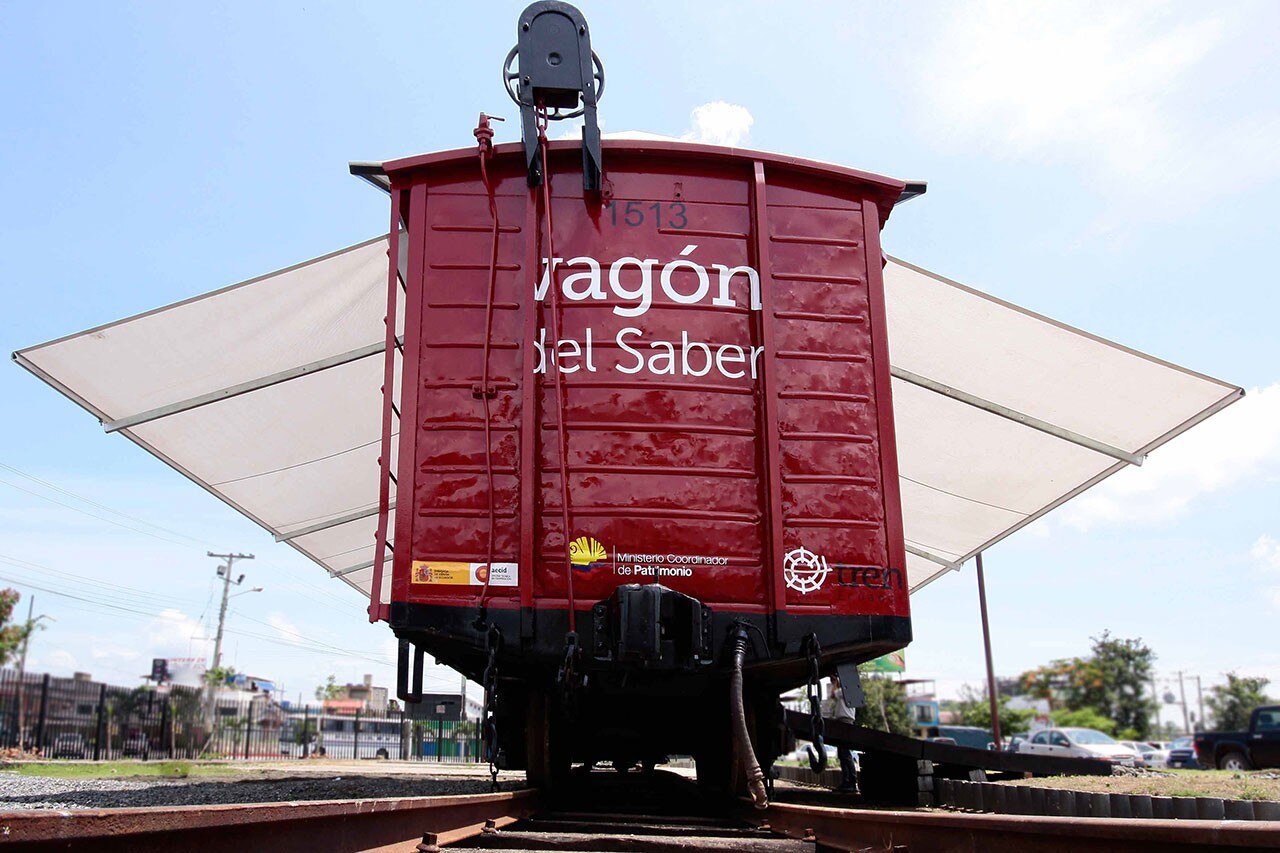 Founded in 2007 in Quito, this collective of young architects – David Barragán, Pascual Gangotena, Marialuisa Borja and Esteban Benavides – operates a contemporary form of critical regionalism. Al Borde often intervenes in the remotest parts of Ecuador, where it designs and constructs community buildings in collaboration with the local communities – such as the Nueva Esperanza school completed in Manabí in 2009 and the pavilions of the Yasuní National Park, commissioned by the Wildlife Conservation Society for the community of Nueva Providencia. The buildings were constructed using humble, local materials and with the aid of the local population. Paraphrasing Paul Ricoeur, they constitute "a paradox: how to become modern and to return to sources."
Al Borde differs from the traditional architectural practice in that its approach centres on shared participation. The architects seek out their clients, not vice versa. In the case of the Vagón del Saber, the architects converted an old railway car, formerly used to transport freight, into a multifunctional and itinerant public space that can be used as a small open-air theatre seating between 60 and 80 people or a workspace for 20 users.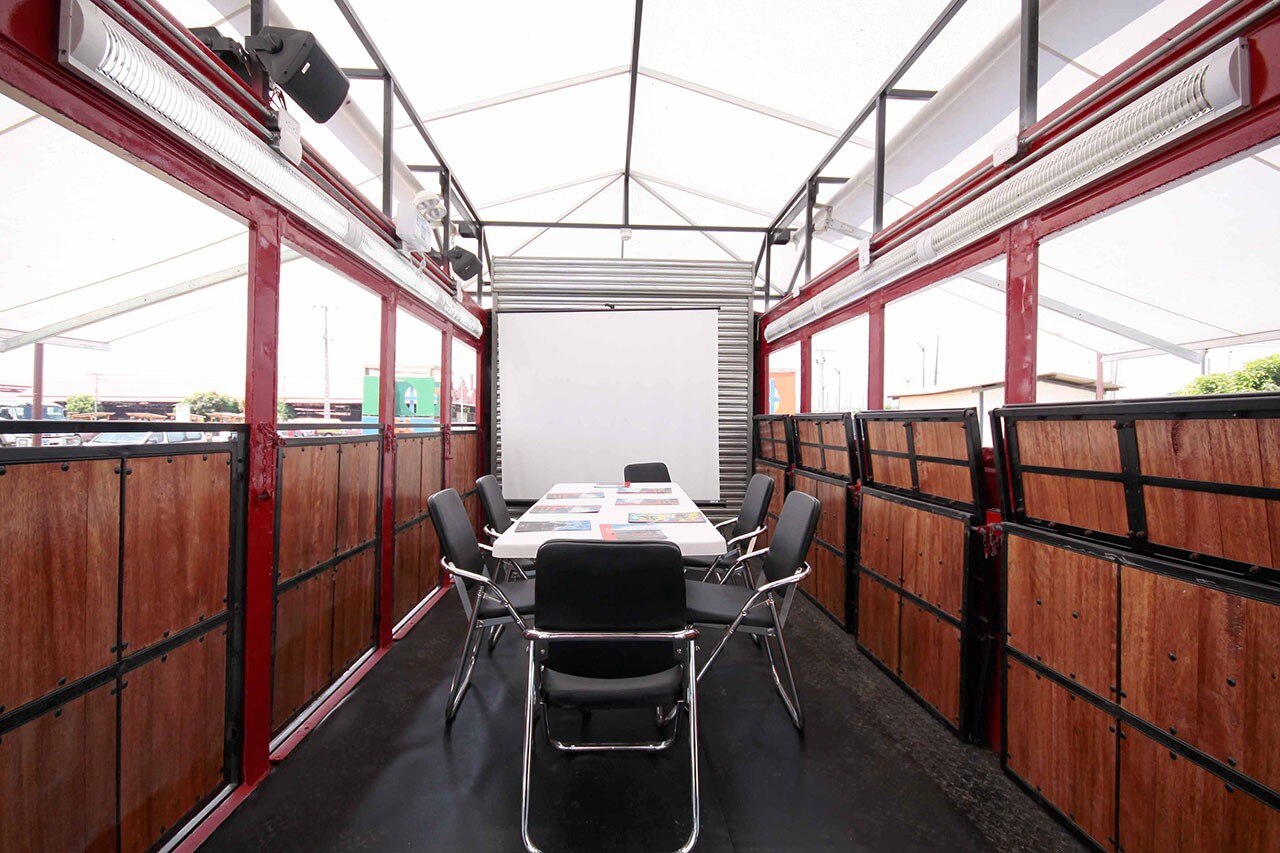 Studied in collaboration with industrial-design experts, the Vagón del Saber is designed to function as a cultural incubator in the towns it stops at. Having no precise functional programme, it can host music/theatrical events or educational experiences for the local communities. Basically, the Vagón del Saber must adapt to any function its owner may require. At the same time, it forms part of a regeneration plan for the Ecuadorean railway system promoted by the local government.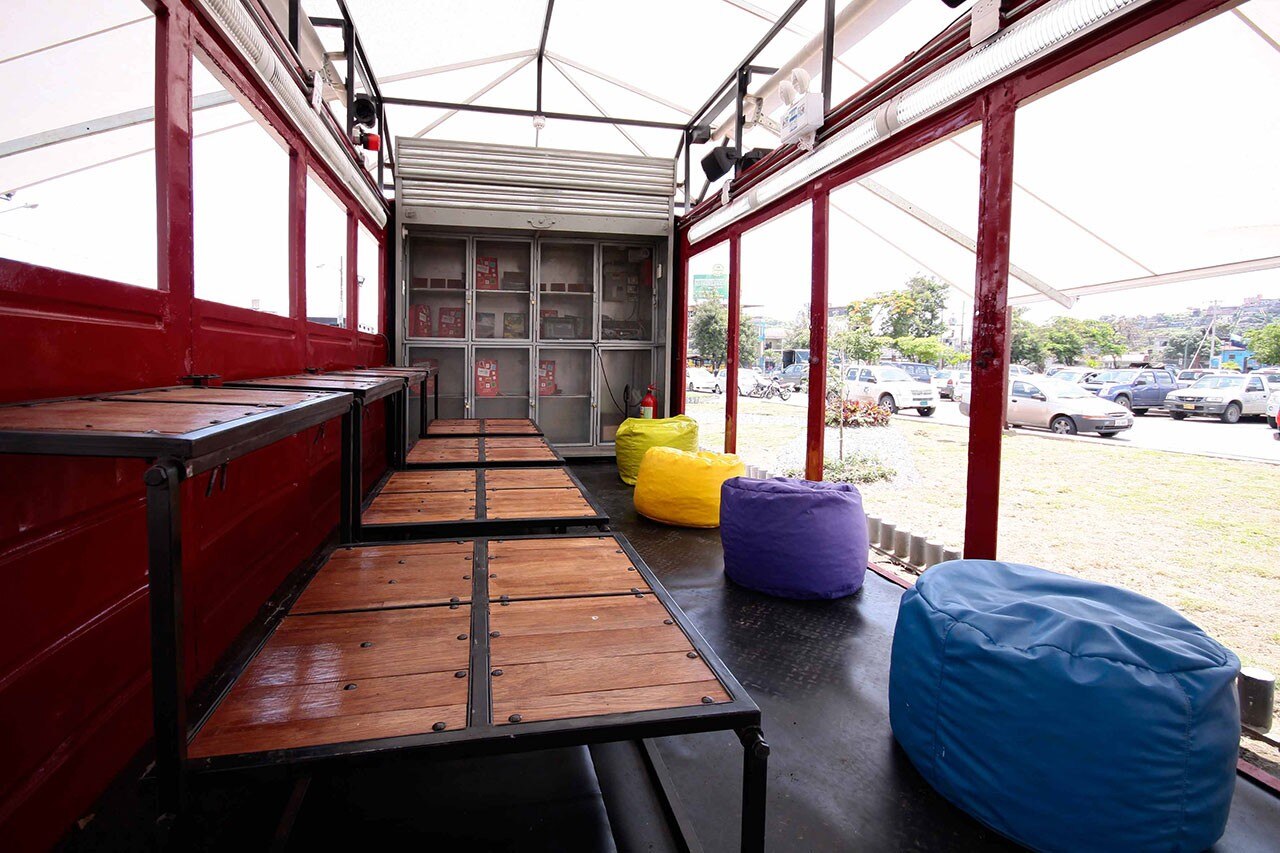 The freight car's second life does not negate its previous one and the bright-red bodywork still displays the signs of its past, when it transported merchandise from town to town. Today, that bodywork, left intact by the architects, no longer carries actual freight but stories.

Vagón del Saber
Architects: Al Borde
Project manager: Jorge Noreña
Industrial design: Juan Subia
Canopy design: AAMAXIMA, Hernan Arias + Marcelo Pazmiño
Graphic design: Rolando González
Client: Ministerio Coordinador de Patrimonio del Ecuador
Contractor: Juan Carlos Castillo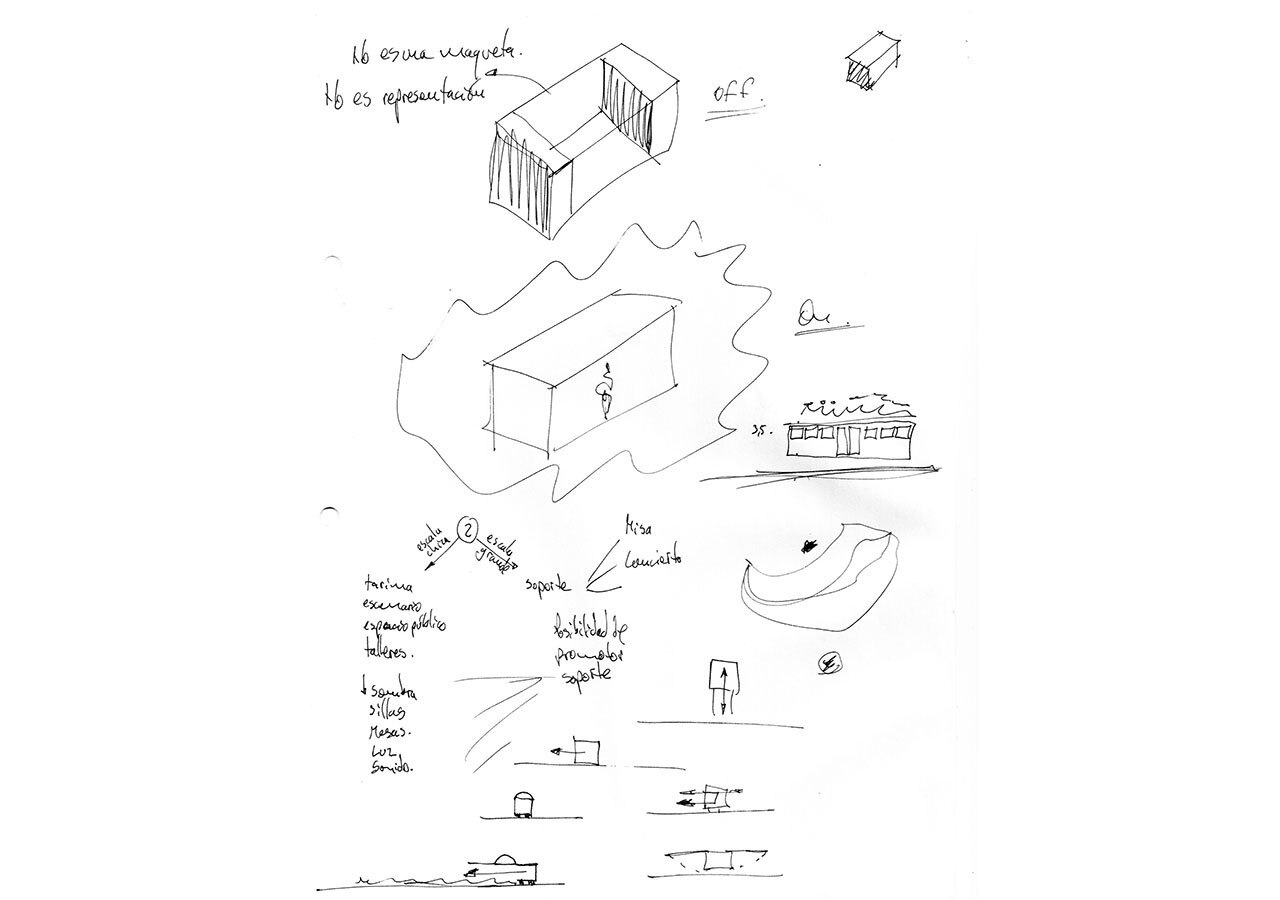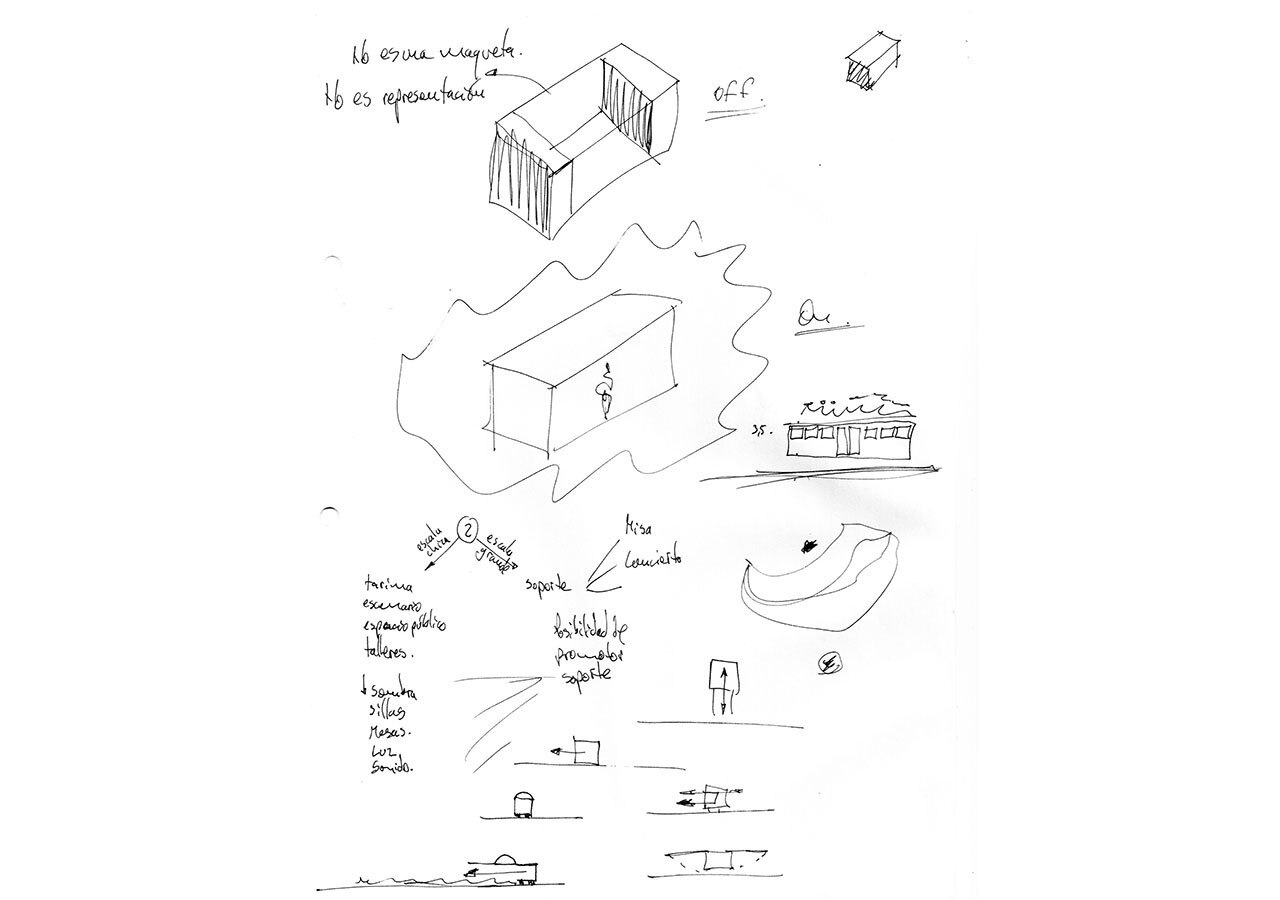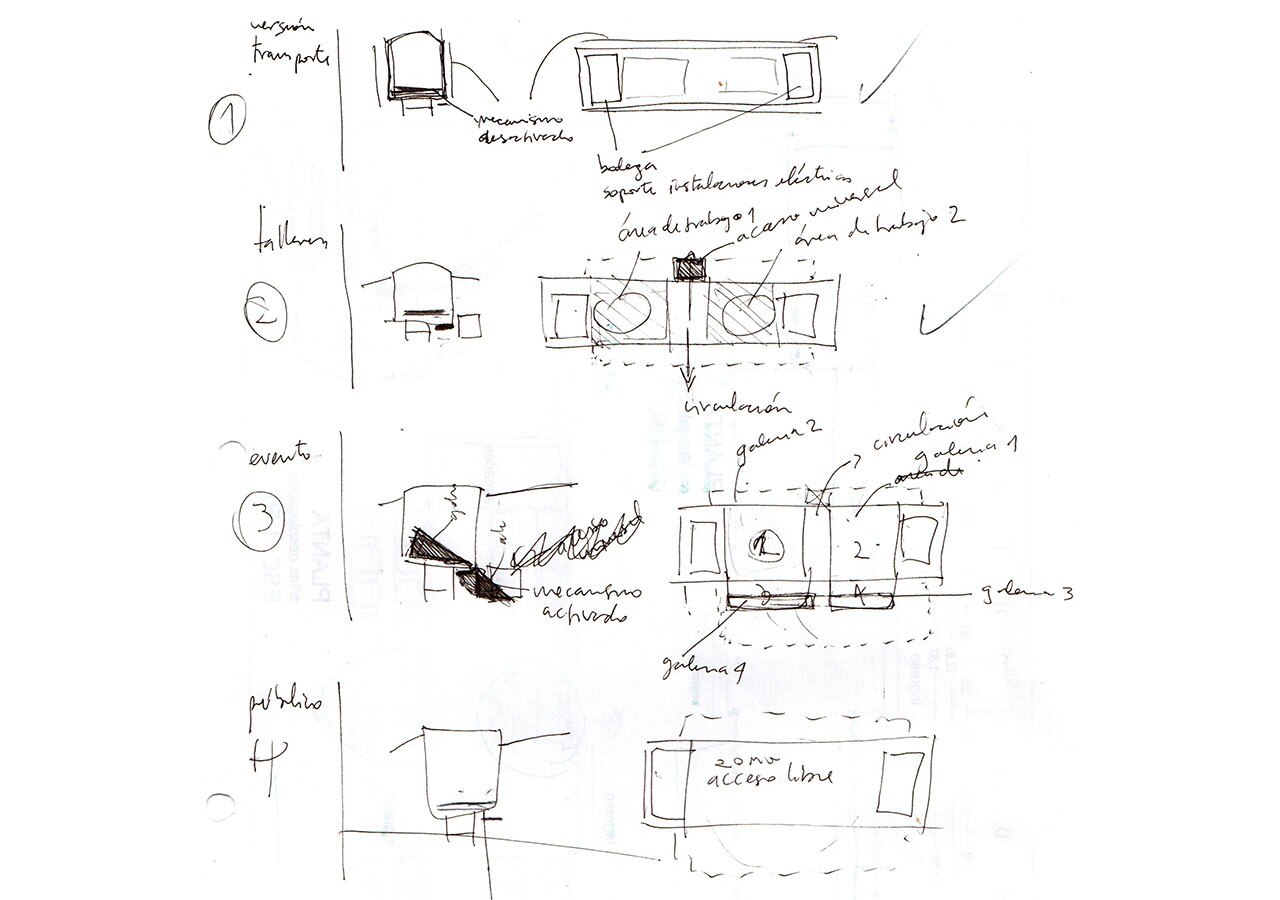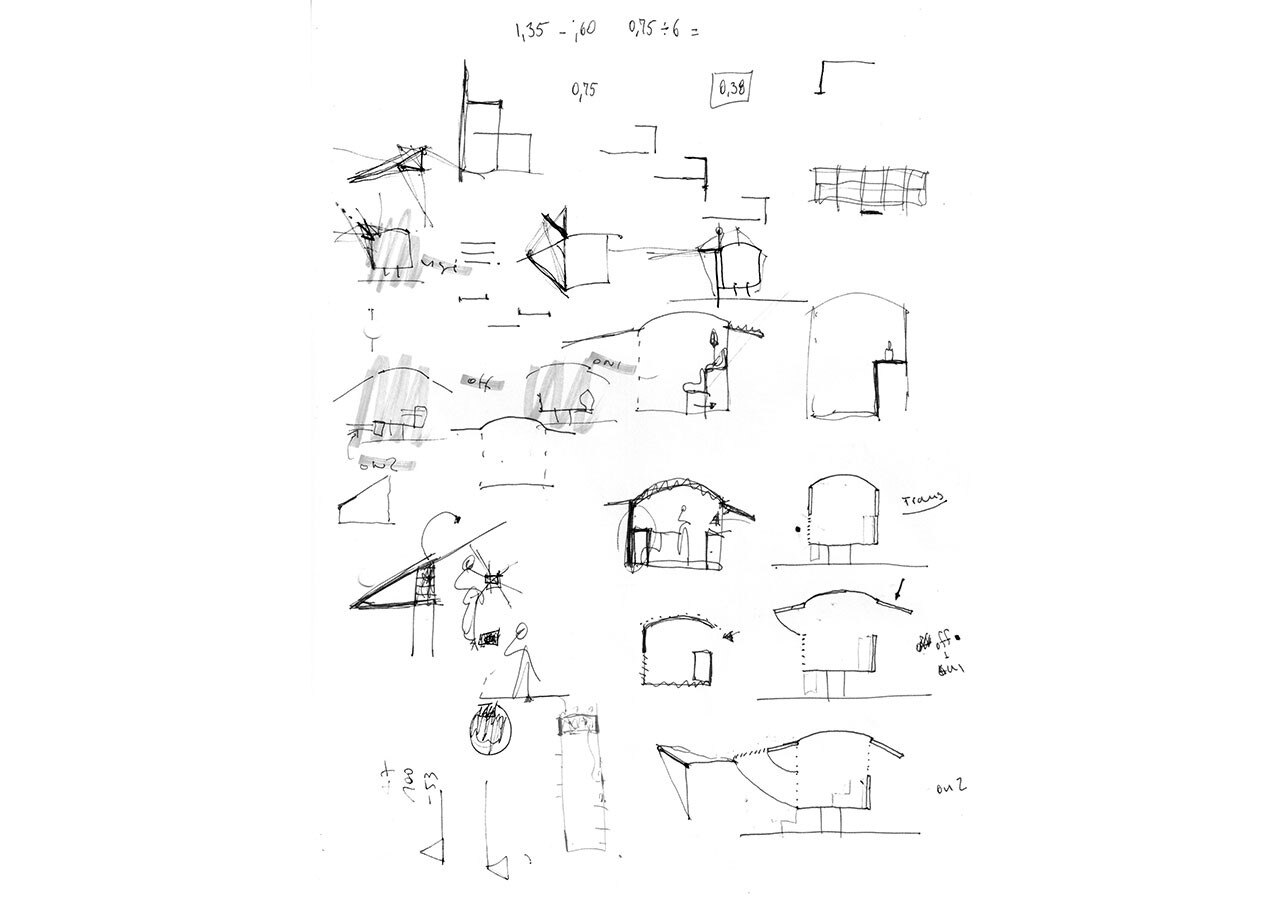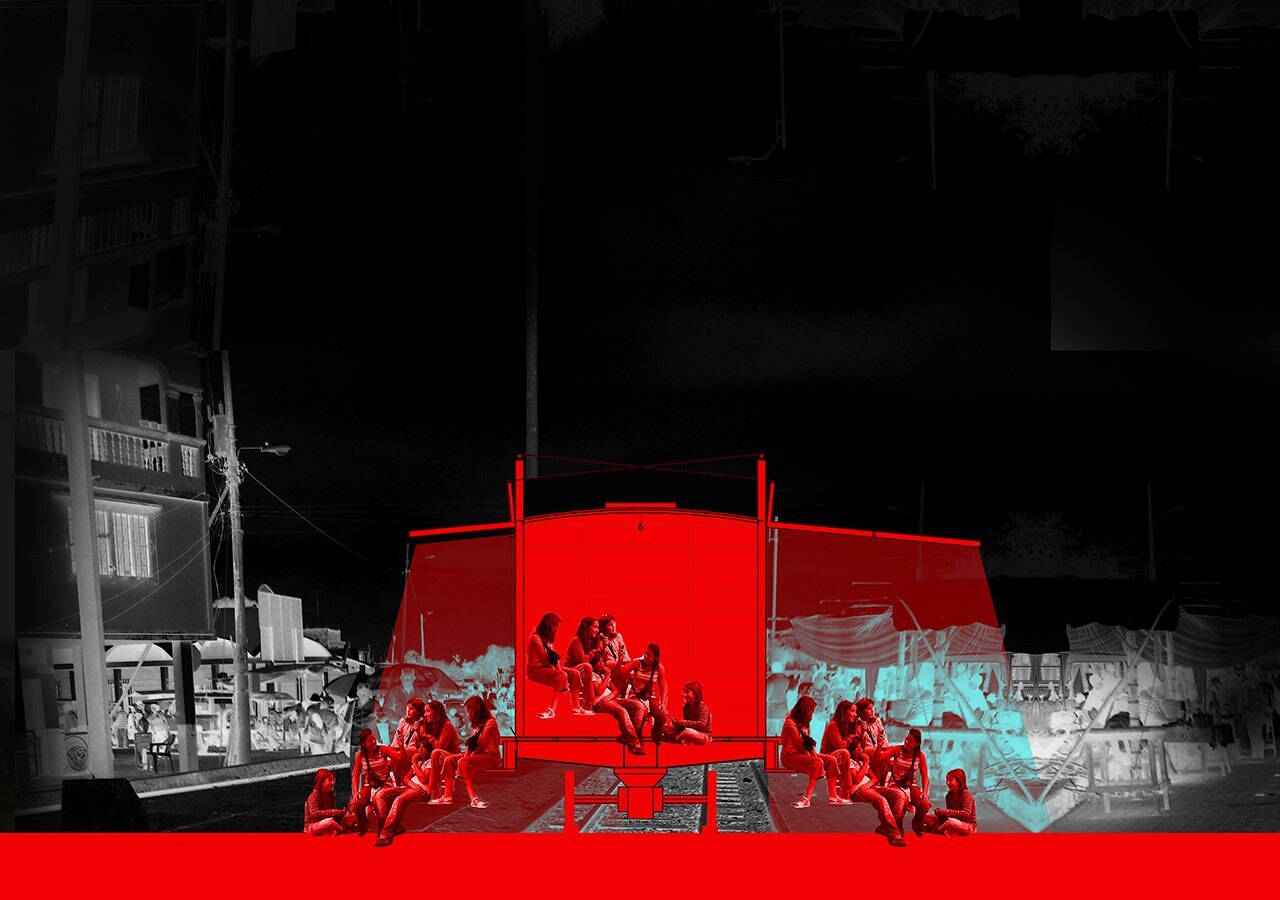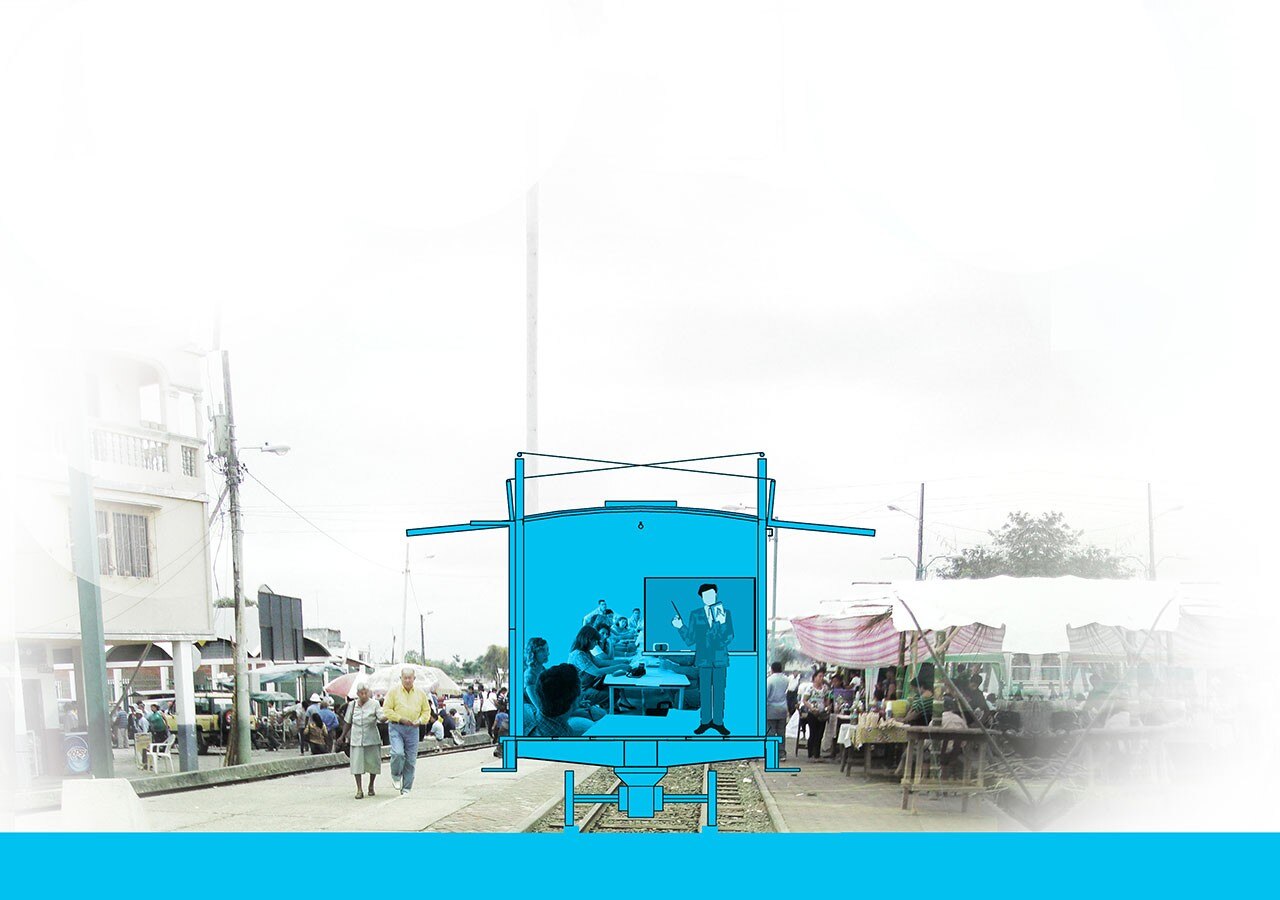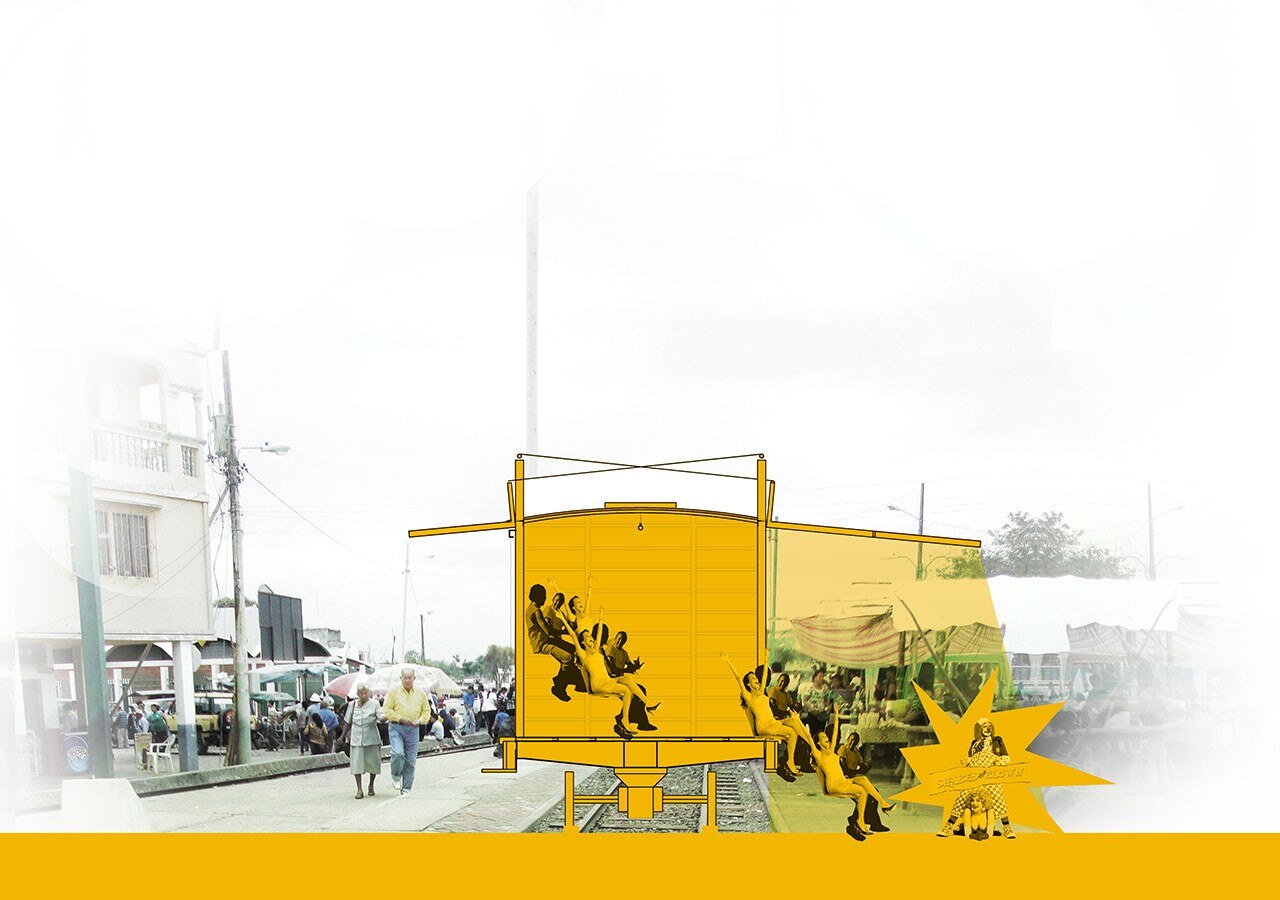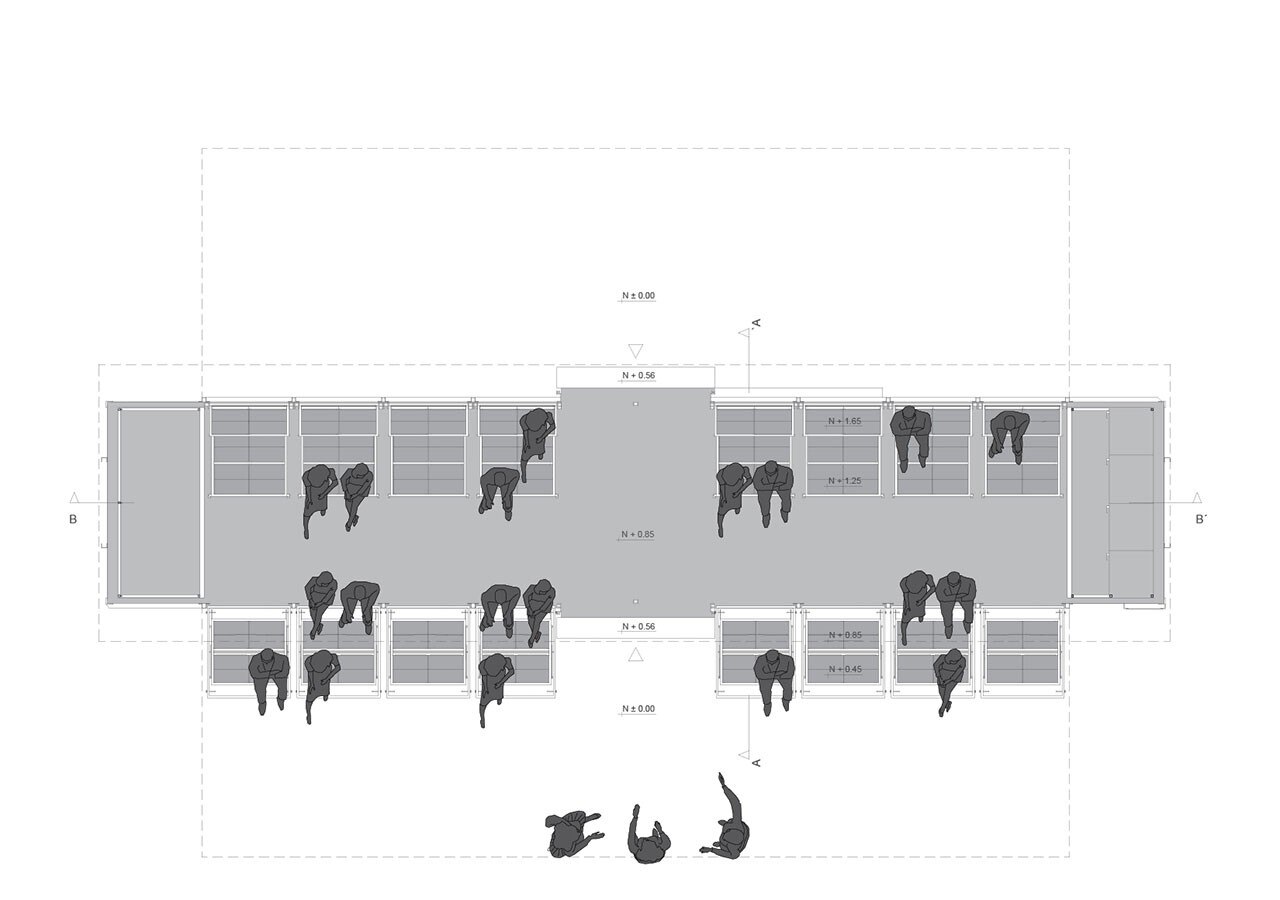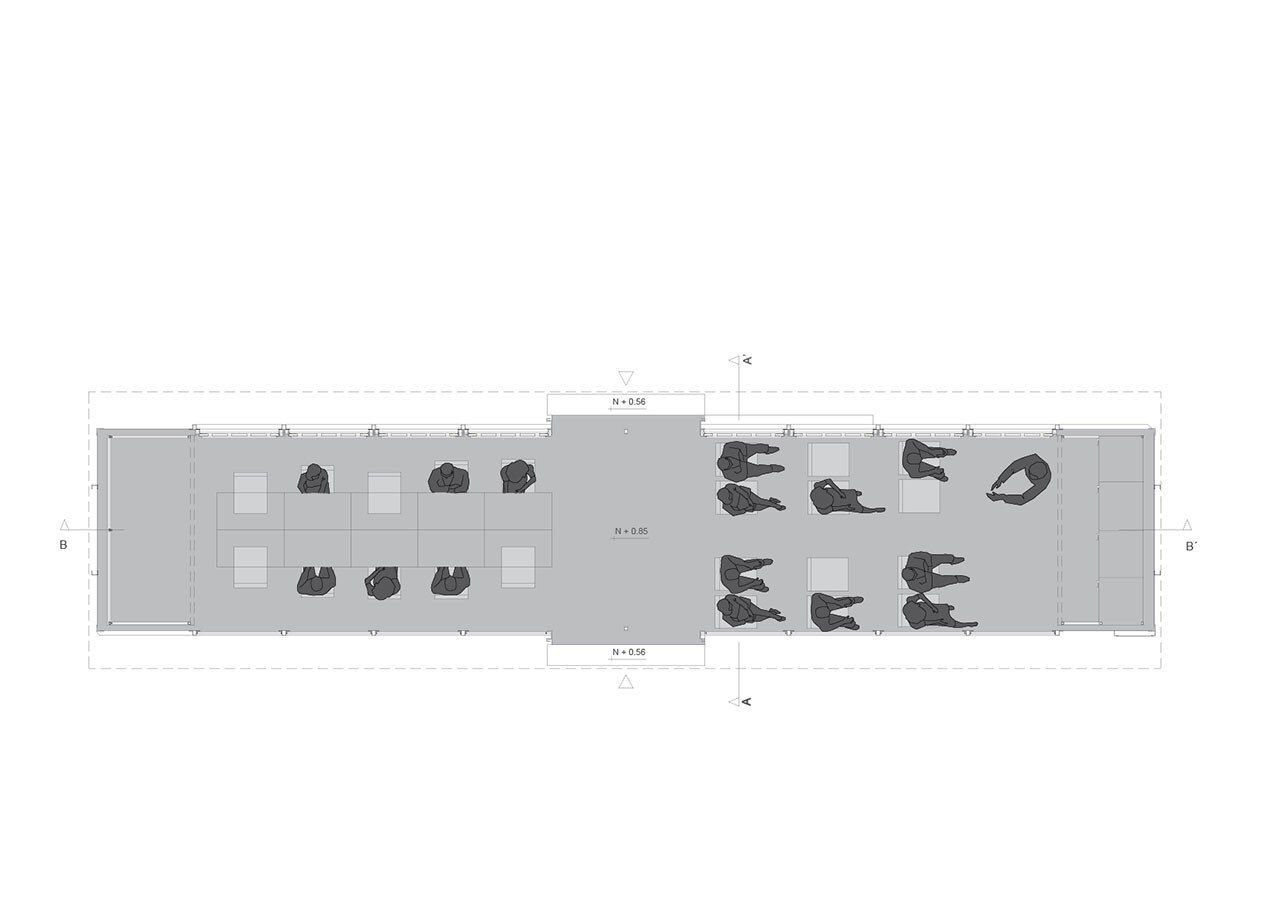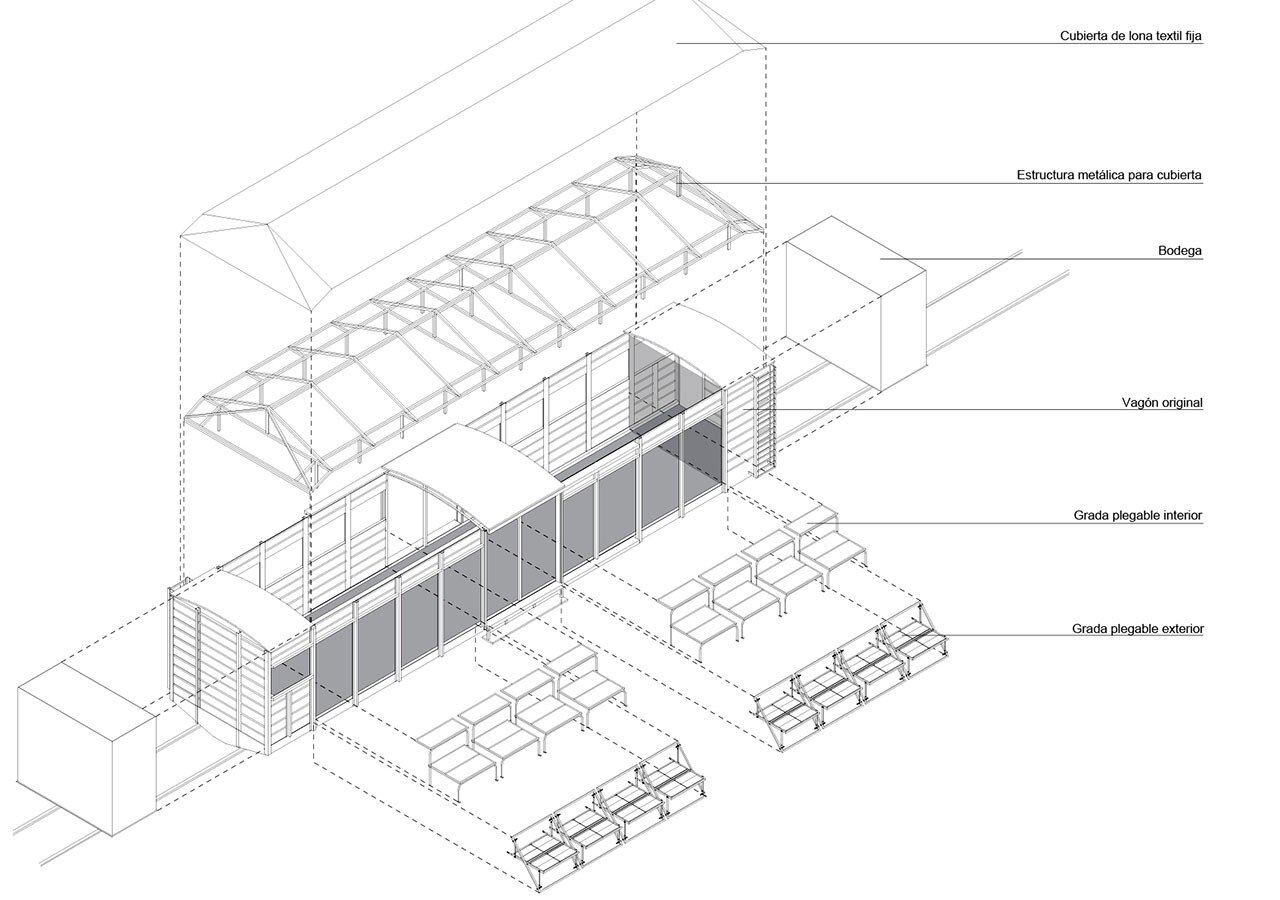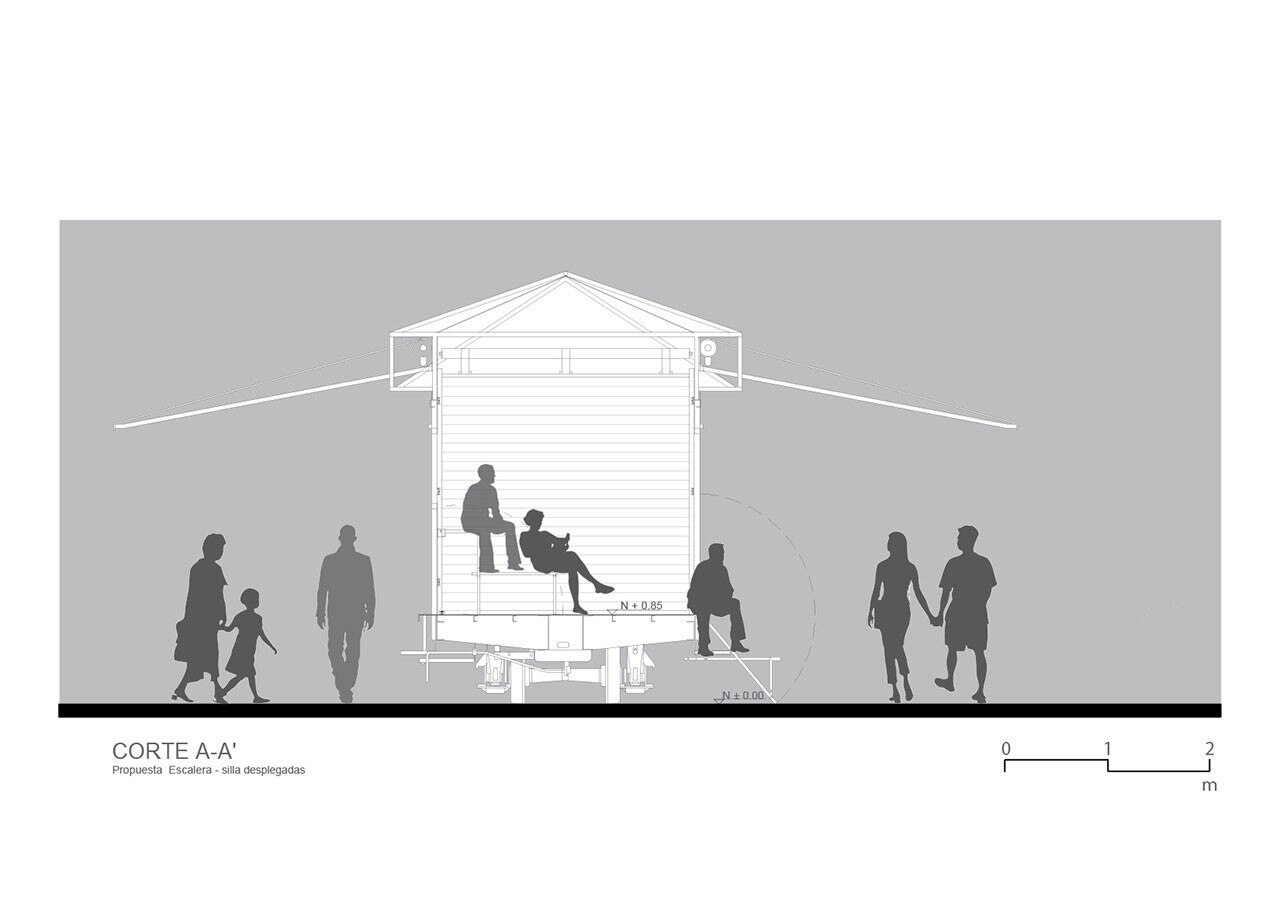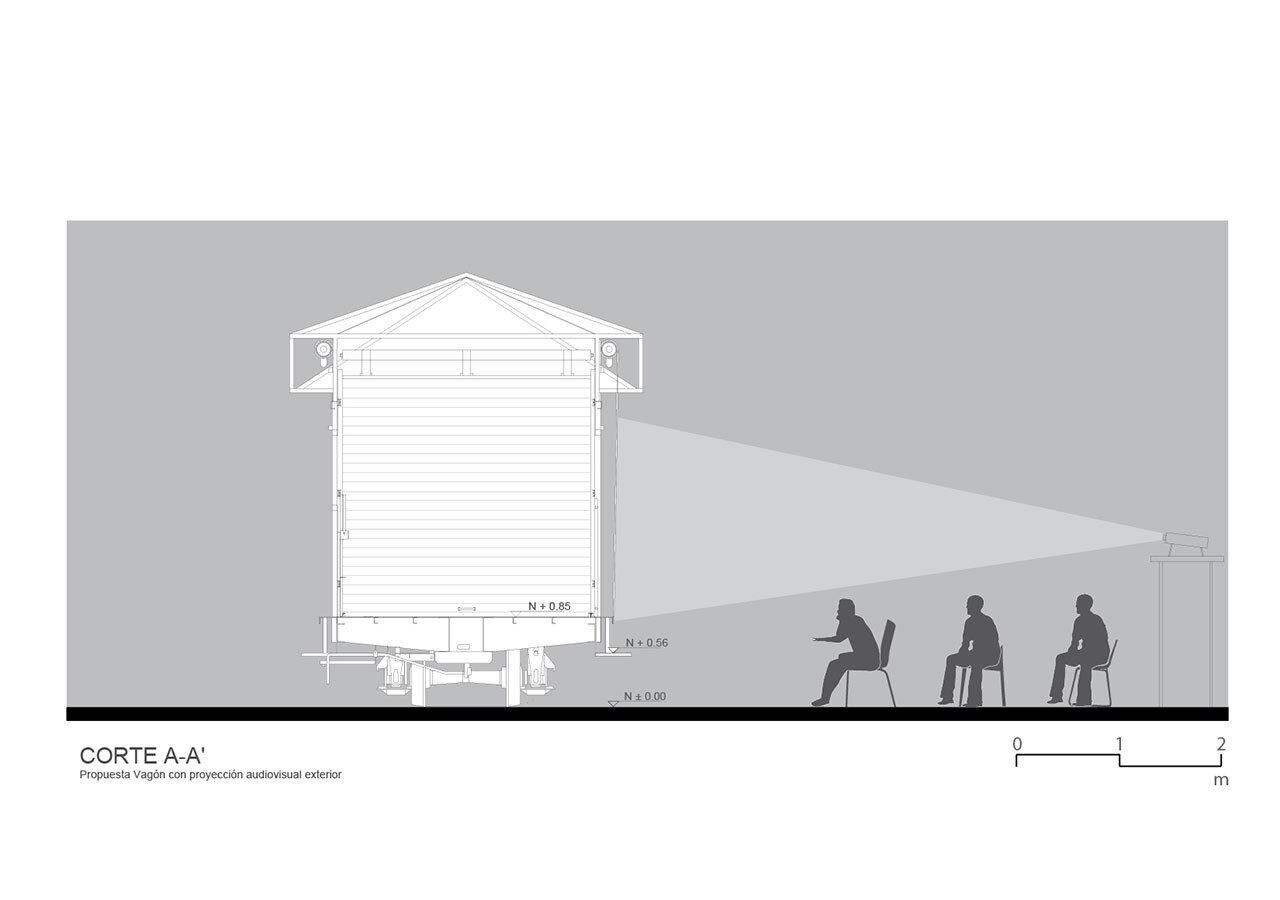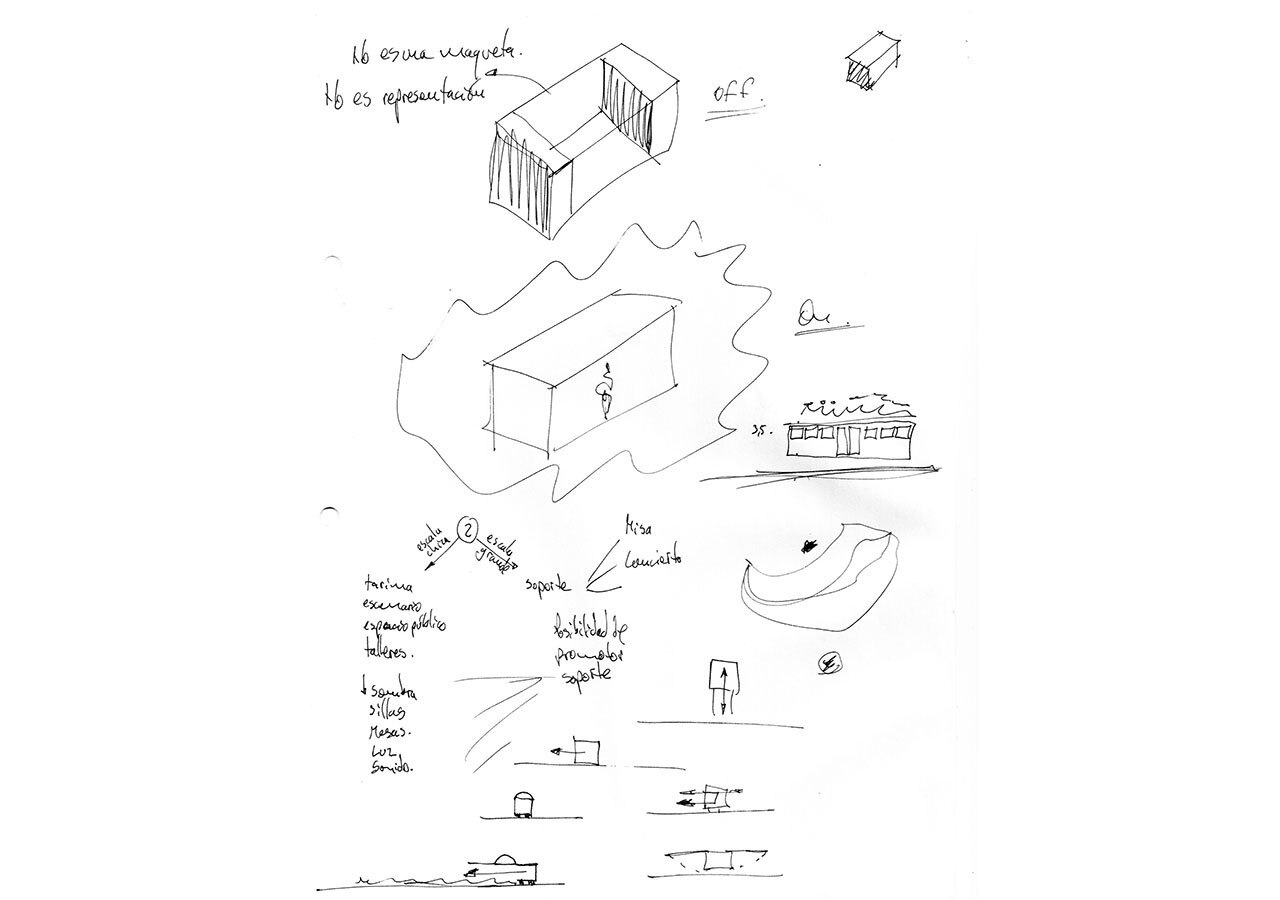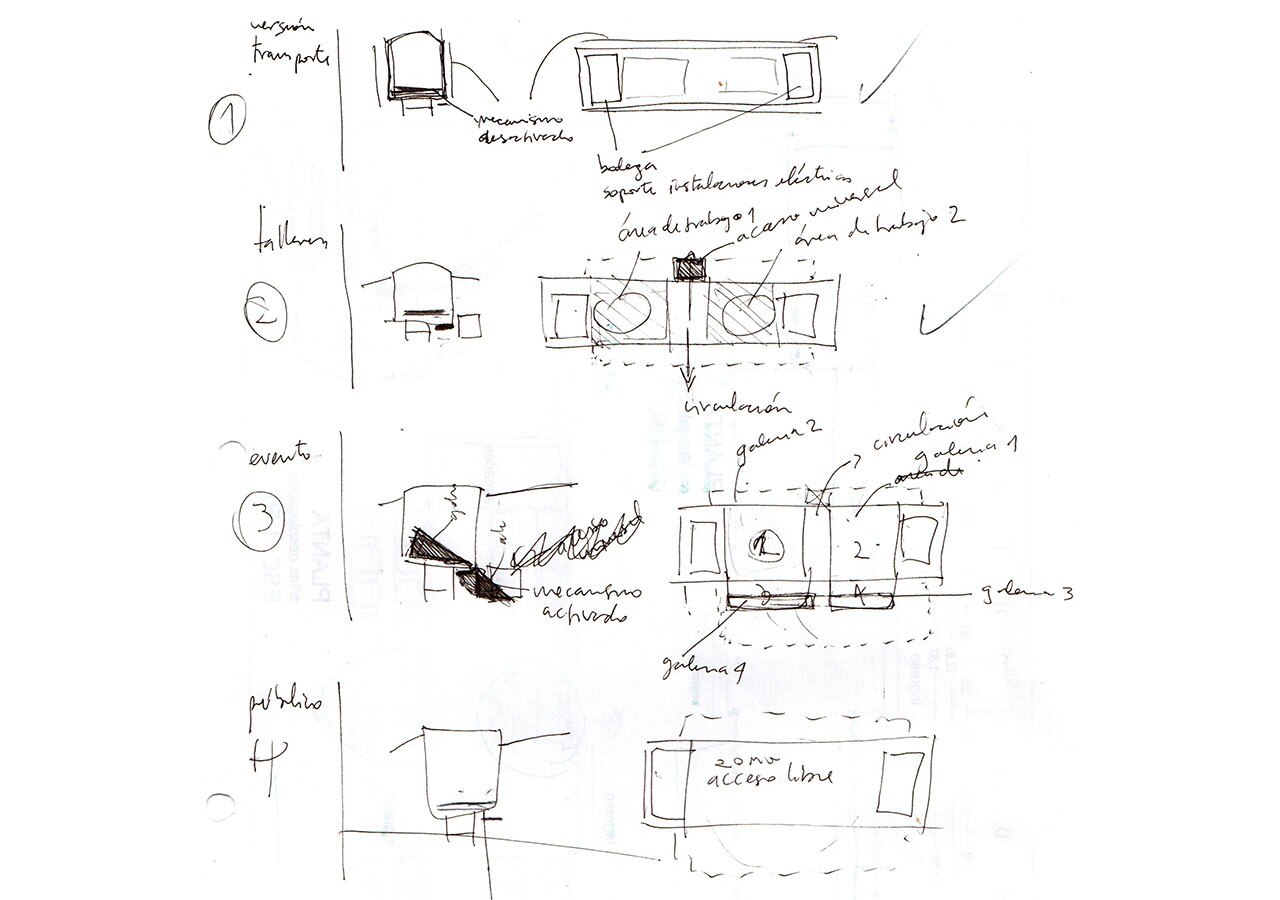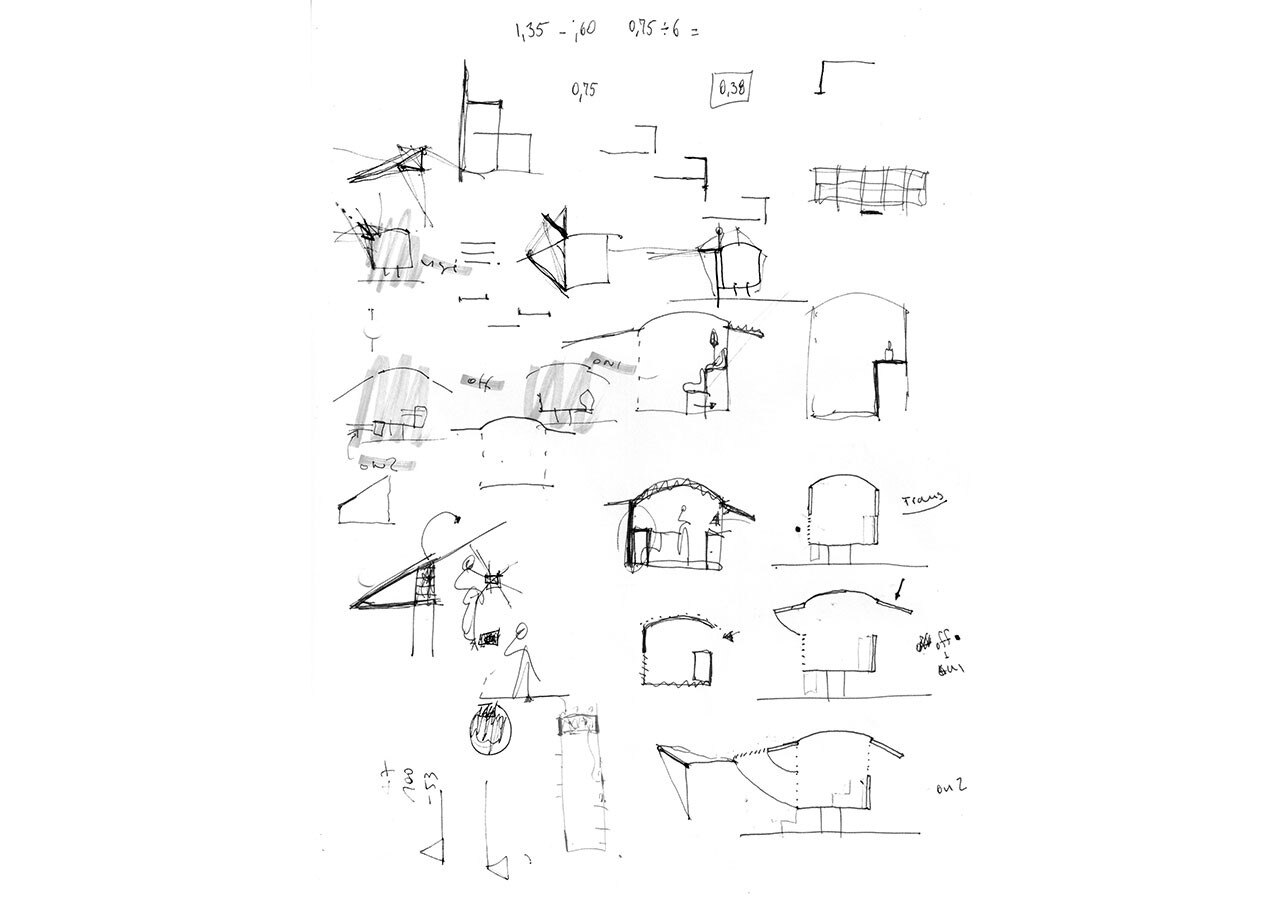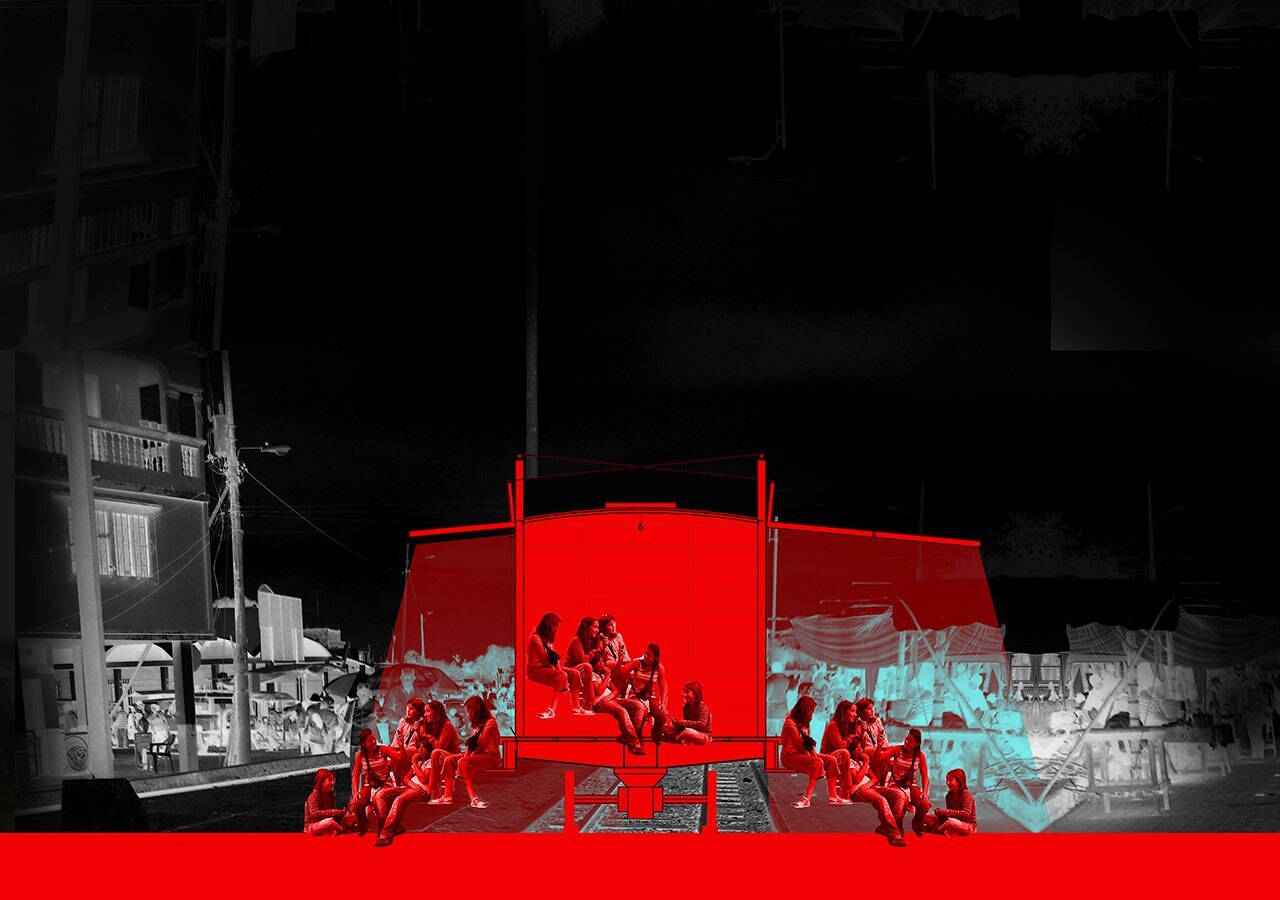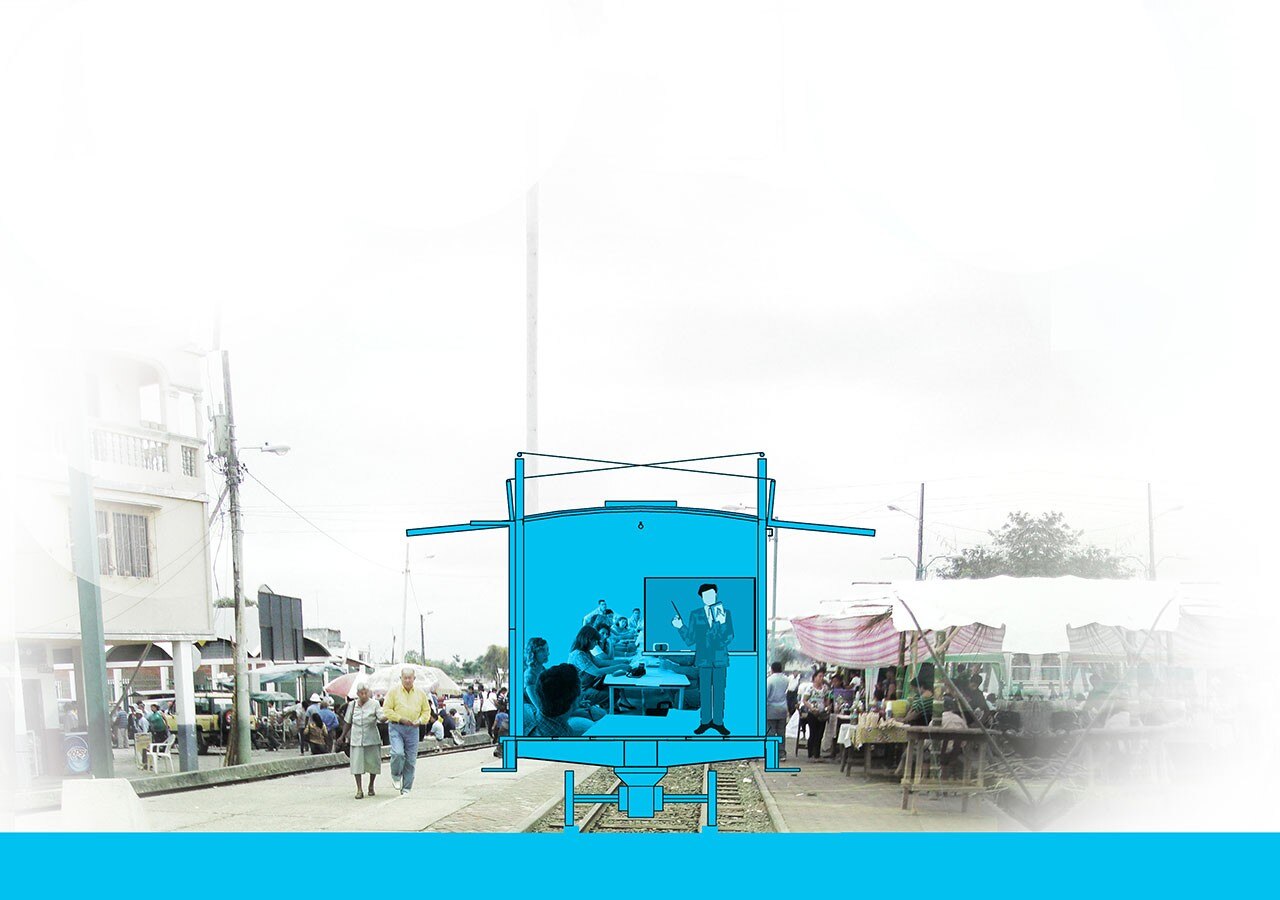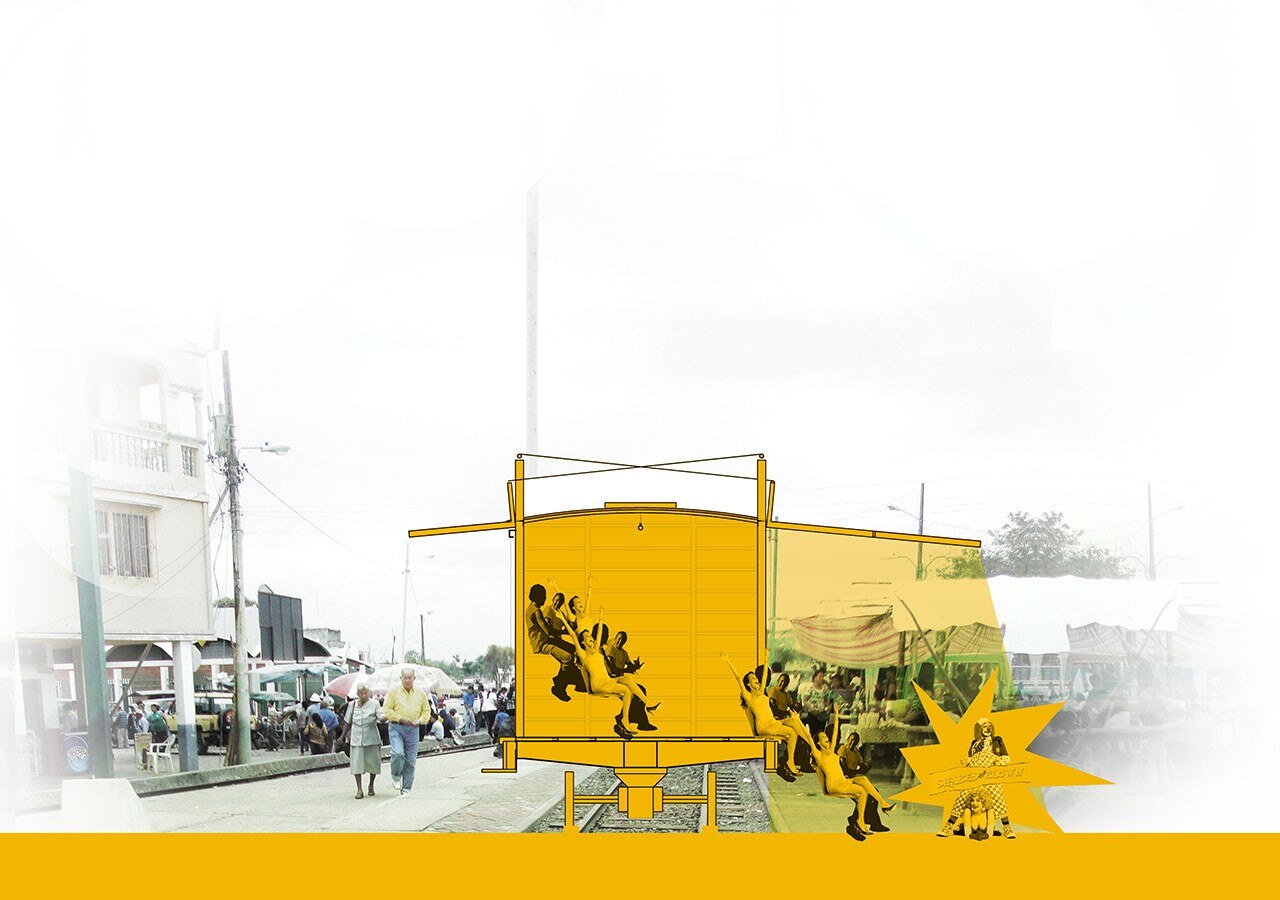 Planimetria VAGON 11 07
Theatre configuration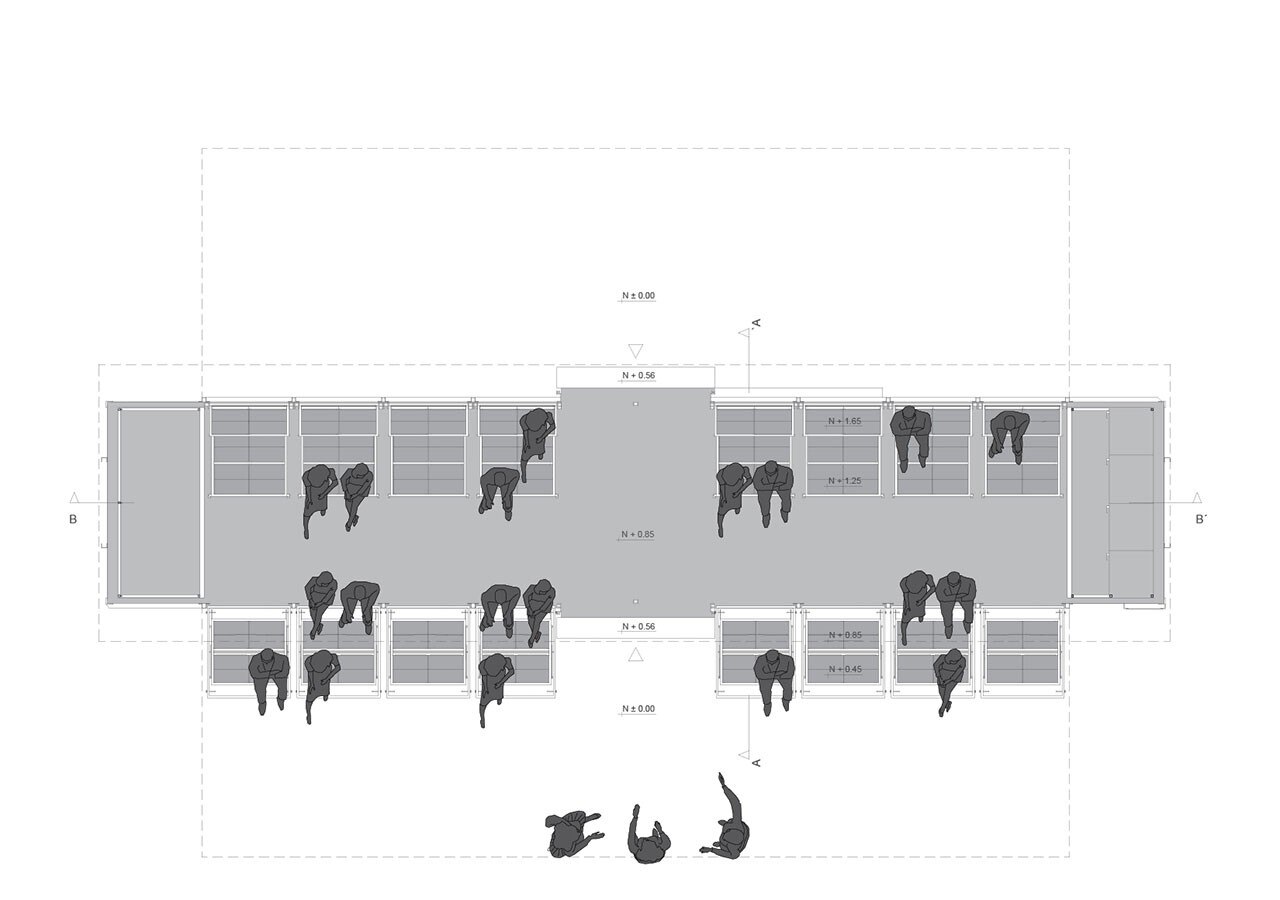 Planimetria VAGON 11 07
Conference configuration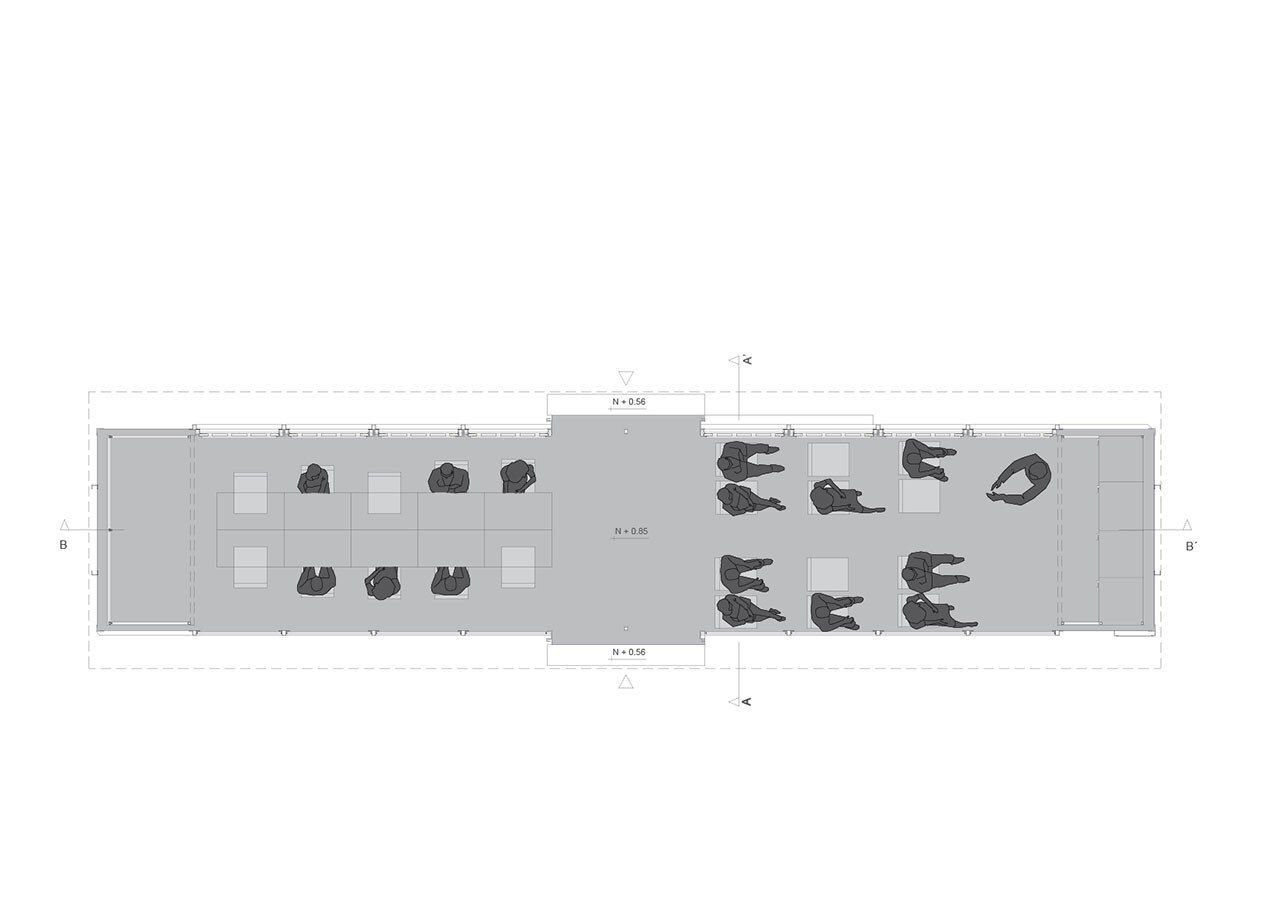 Planimetria VAGON 11 07
Workspace configuration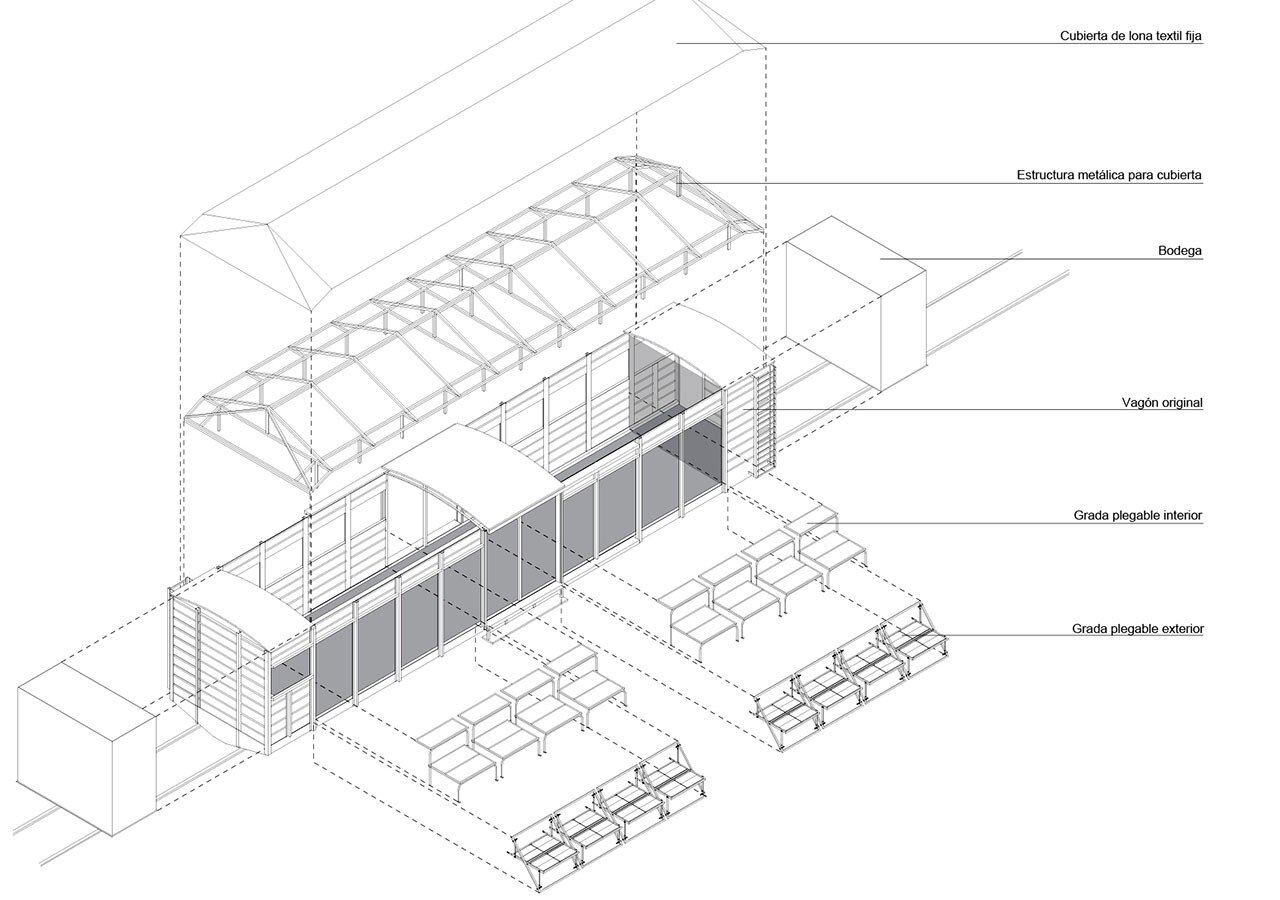 Planimetria VAGON 11 07
Axonometric view
Planimetria VAGON 11 07
Section
Planimetria VAGON 11 07
Section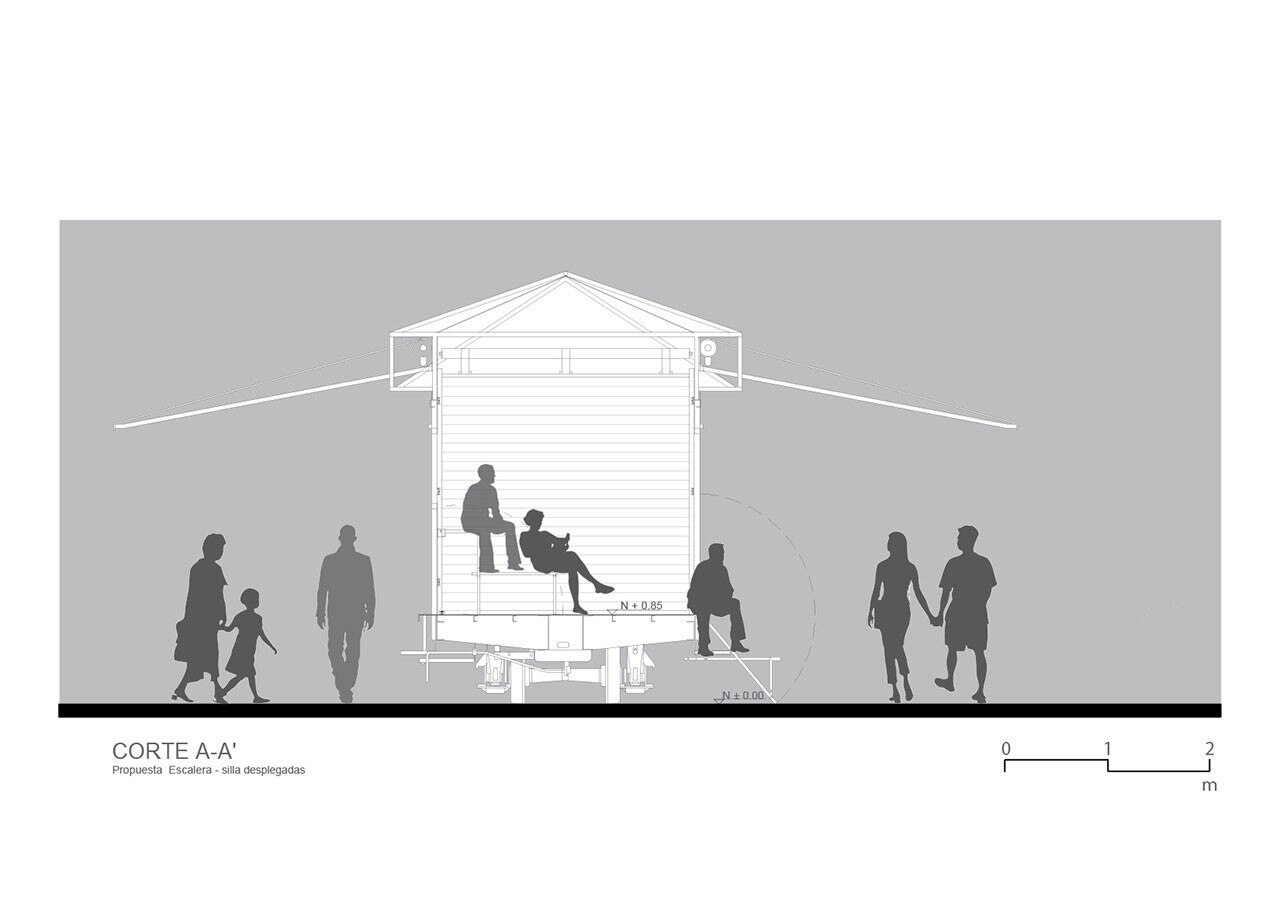 Planimetria VAGON 11 07
Section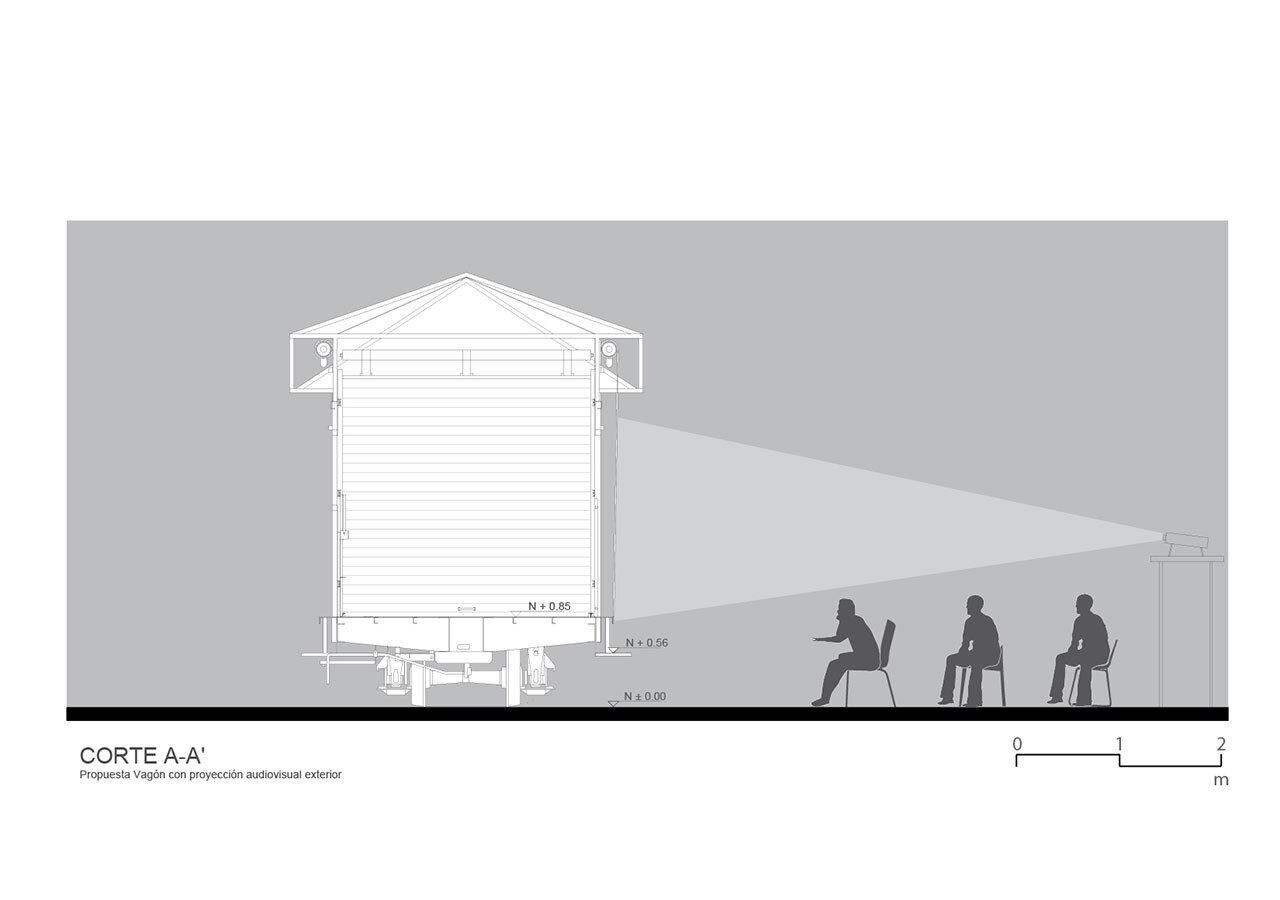 Planimetria VAGON 11 07
Section