In the world of product design, the terms sustainable and social have been among the most popular for a decade by now. Probably because both are considered to heighten the qualities of the objects they connote, as guarantees of virtuous work done to build a better future. They are hailed as sparking design processes likely to contribute to the wellbeing of a community, or even a nation. Unfortunately however, the terms are often abused. Thus the sustainable design label is hurriedly attached to projects for reuse and recycling, often without going into the criteria and percentages of possible savings in the use of materials or energy. Meanwhile the designs for social uses developed according to the canons of industrial design are few and far between, other than in educational or artisan circles.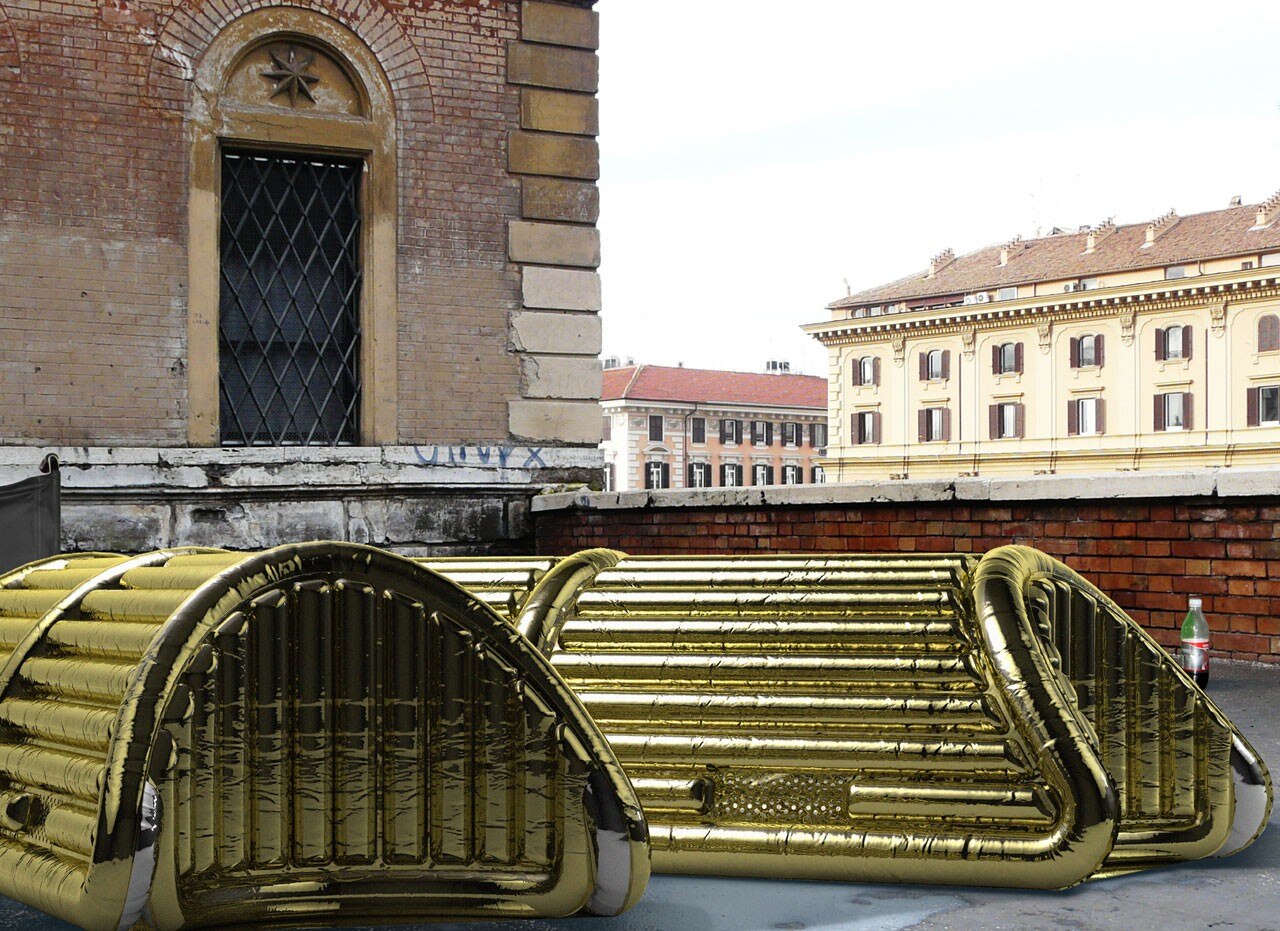 The project for an emergency shelter developed by Andrea Paroli, as a degree thesis in product design (for the academic year of 2011-2012), only in part bears out these assumptions, because it is at the moment on the right road towards becoming a real product. It has in fact found an entrepreneur who is developing a prototype of it, whilst the Milan City Council has expressed interest in testing it. Milan is one of the cities most subject, for the longest periods, to the problem of cold winters. It is also considered the Italian capital of homelessness, with its 13,155 homeless (2011 census), 500-600 of whom sleep in its central streets, 1,152 in the public and private homeless shelters and help centres, and 3,300 in shanty or disused areas and in nomad camps.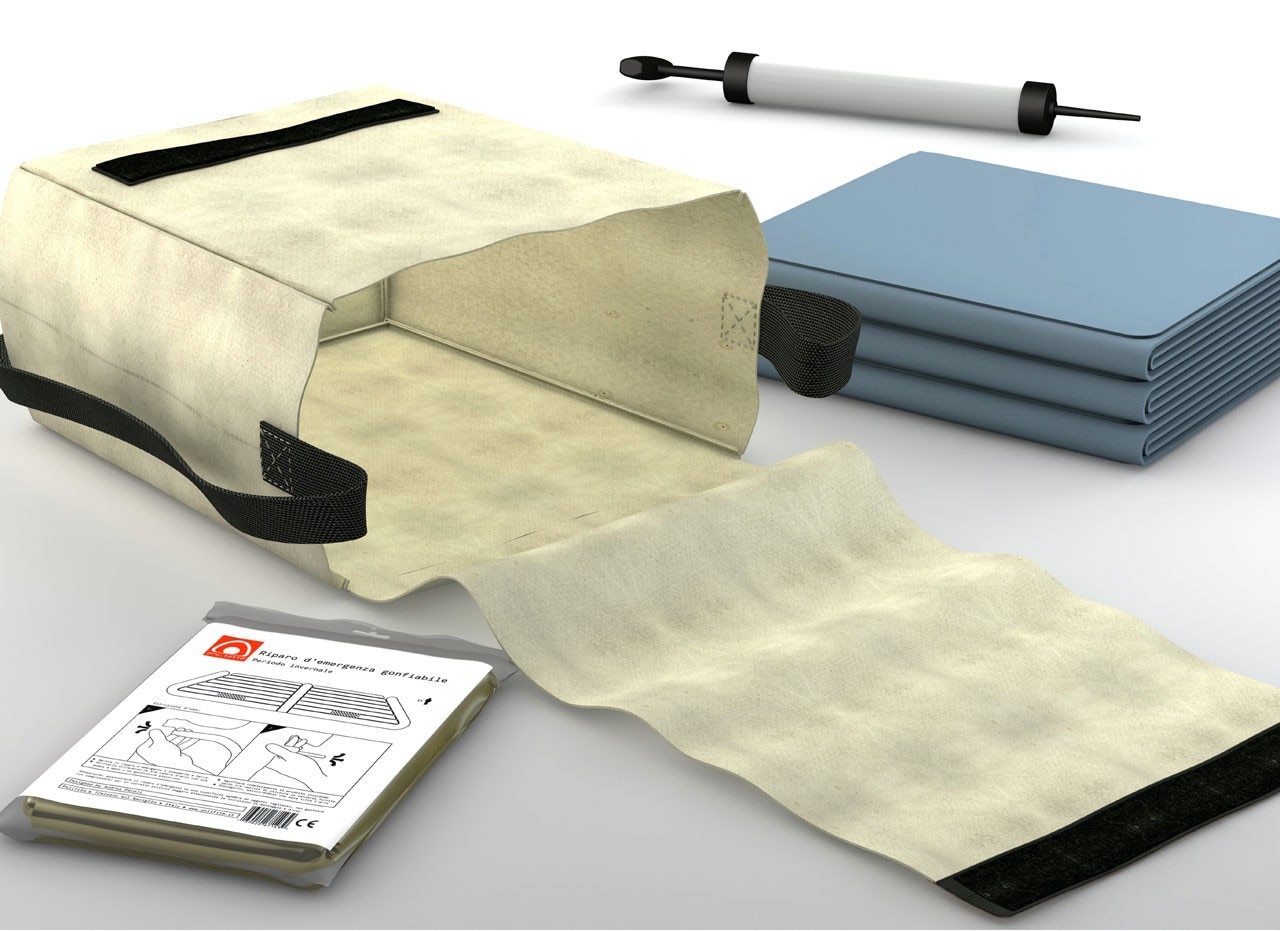 Aside from its merely design-related aspects, the project is developed with an eye to social and local implications — a major factor in the path to any concrete realisation. The point of departure for the development of Pro.tetto was a fascination with the lifestyle of vagrants, which supplied the hints for possible designs: portable homes, personal hygiene services, and collapsible dwellings for people left homeless from one day to the next. Paradoxically however, these ideas were too heavily "structured". They would not have been readily accepted by city councils or by the population, but also by those homeless who prefer a totally unrestrained street life.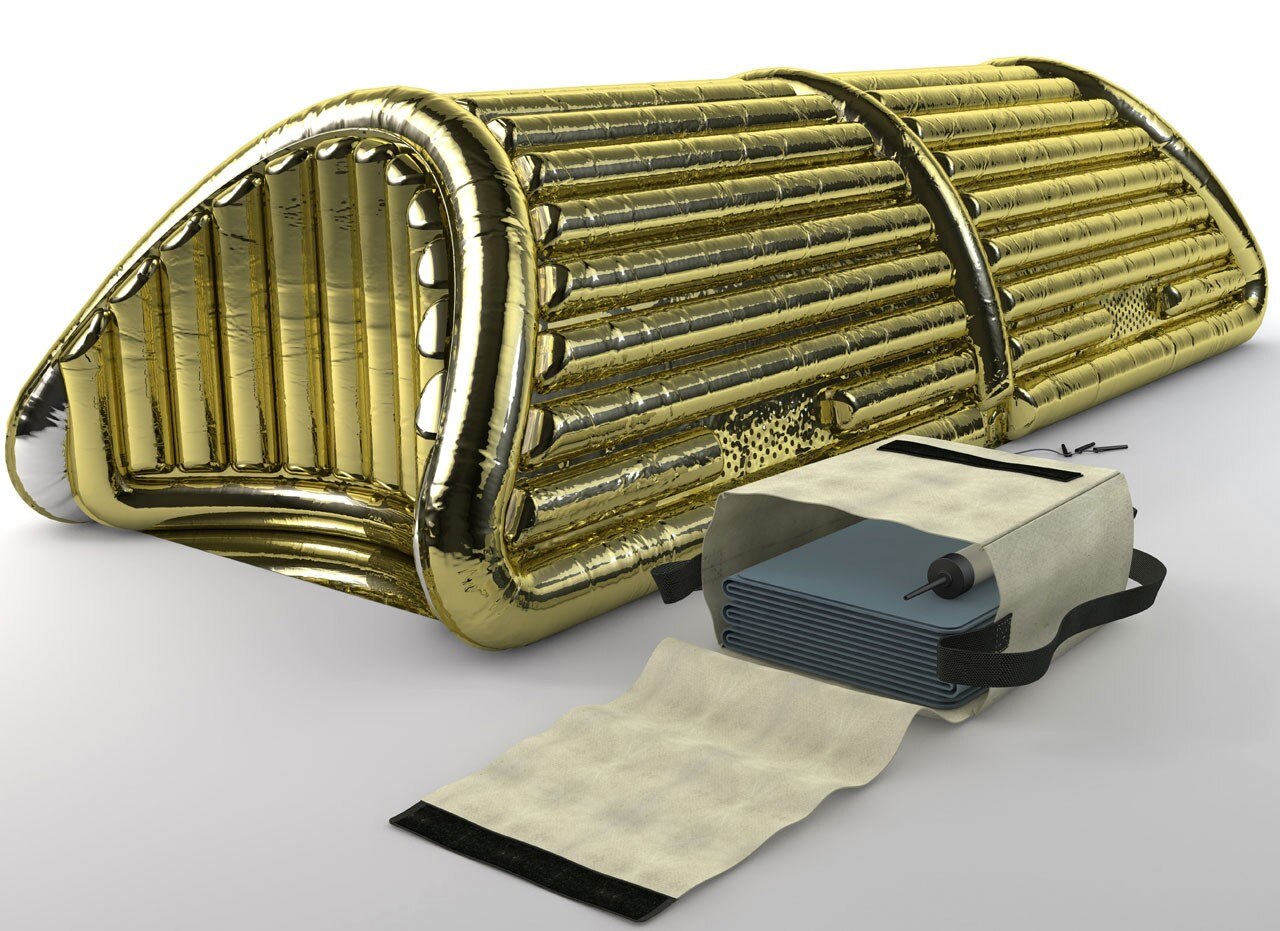 It was better therefore to work on combating the rigours of winter, particularly harsh in northern Italian cities — from 15 November to 31 March. This is moreover in line with the European Union's request to implement cold winter emergency plans. The goal is to eliminate homelessness by 2015, thanks also to the social reintroduction of persons living in seriously emarginated situations. Confirmation that the correct objective was being pursued came with the realisation that the principal Italian city councils and voluntary associations do not have emergency kits to cope with severe cold weather: they distribute sleeping bags, woollen blankets, outer jackets, shoes and clothes, which however do not fully insulate against cold, air and damp. Also, they are voluminous and uneconomical (a sleeping bag costs the Milan City Council 35 euros).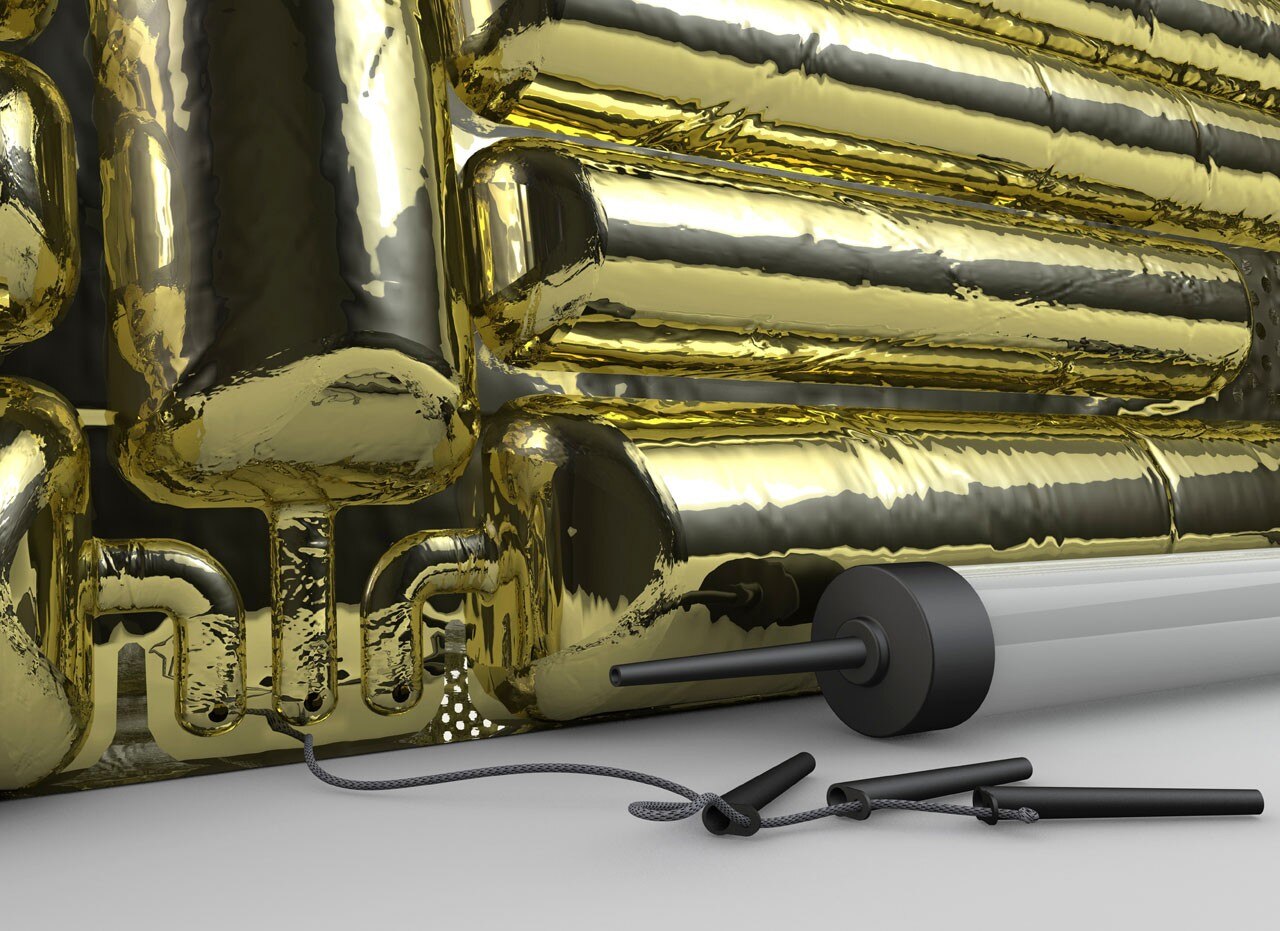 Pro.tetto is designed to integrate these standard issues. It is firstly a lightweight, self-bearing, inflatable shelter. It is also disposable (lasting about three nights) and cannot be converted into a permanent dwelling (also for reasons of health and hygiene). The air cavity formed when the shelter is inflated insulates the roof and avoids the formation of internal humidity. Its shape, too, has been identified to satisfy this primary need, as well as adapting to those narrow and tucked-away corners usually chosen by the homeless in the recesses of cities. The protection is perfectly symmetrical, making it user-friendly. Its entry is frontal and possible on both sides, while the doors are draught-proof.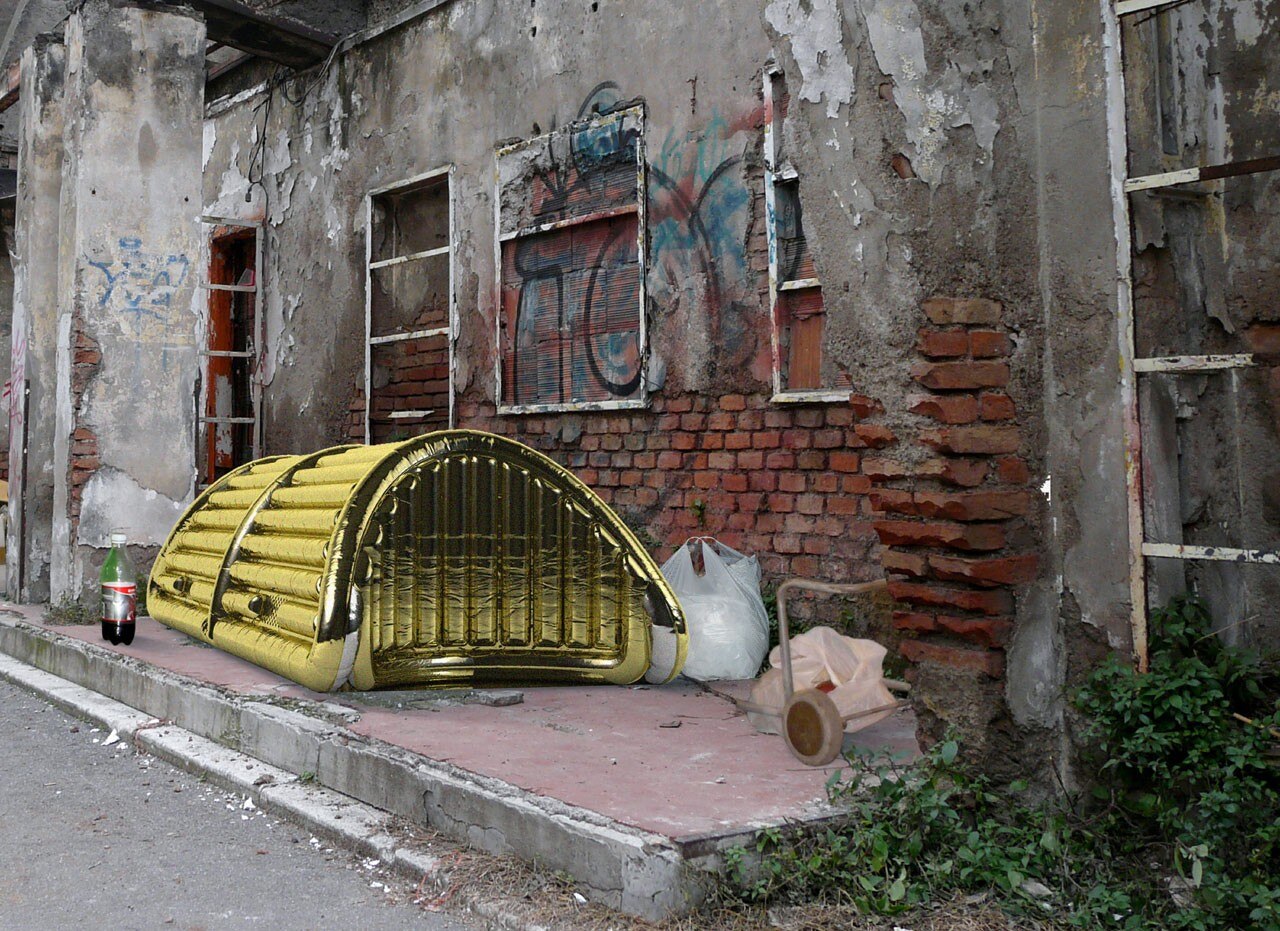 It consists of three air chambers, created by a thermowelded film in gold and silver metalized PET, already used for emergency isothermic blankets. This material maintains body heat by turning the silver side inwards — whilst the silvered side facing outwards reflects warmth and provides a sensation of freshness. The choice of gold for the outside allows volunteers to identify people sleeping rough more easily, but also reminds absent-minded passersby to consider these people as inhabitants of the city. Another important feature is the production price. This material in fact costs 3 euros a kilo, and weighs 16 grammes per square metre.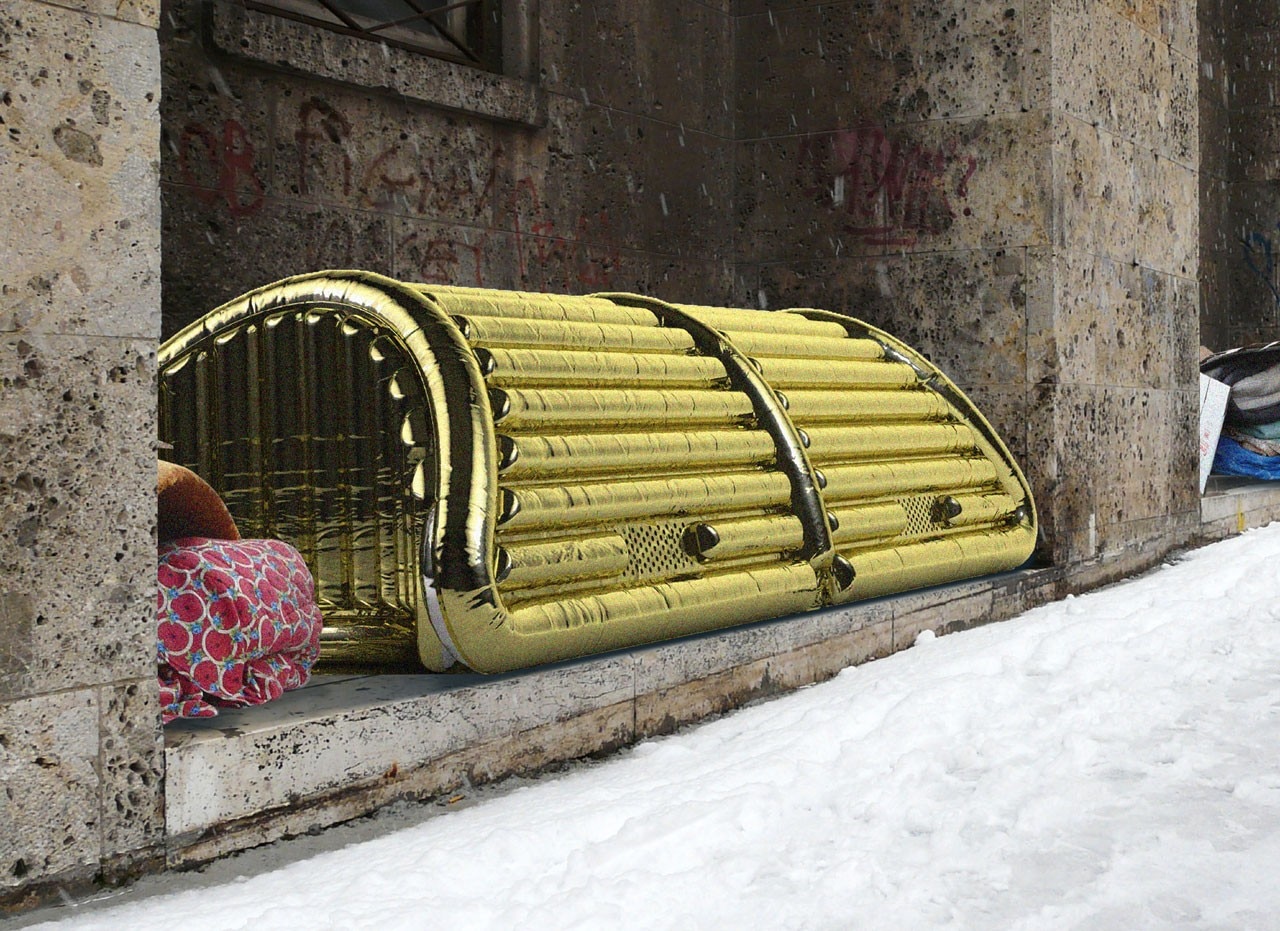 But Pro-tetto is not only an inflatable shelter: it comes with a pump, an insulating mattress and a bag; its overall weight is 270 grammes, whilst its occupied volume when closed is equal to that of a folded T-shirt. Paroli has also devoted thought to the logic of making the kit available, which should start at the beginning of the year, but without the inflatable shelter. This would be supplied only in times of emergency cold. Clearly the design's potential is considerable, because Pro.tetto can be used in all emergency situations: in the event of earthquakes and other natural phenomena, in the sports world, to replace tents for short overnight stays, and for major events or national getherings. It is to be hoped that these potentialities may be grasped quickly. The test phase implemented by the designer, in his garden, wearing a woollen jersey and exposed to a temperature of –3°, could then be followed by one for the whole city, perhaps during the winter of this year. Loredana Mascheroni