Do myths exist today? And if they exist, who are they? But above all, how do we recognize them? "The people I like", the homage that the Triennale di Milano is currently paying to the Milanese photographer Giovanni Gastel, might be a good answer.
Two hundred faces painted in black and white, well-known or unknown (to most people). Faces of the culture, art, fashion and architecture world, and even of that sometimes-aristocratic upper middle class to which Gastel, the nephew of Luchino Visconti, pretended not to belong for all his life. Because "the style is the man itself", as de Buffon would say.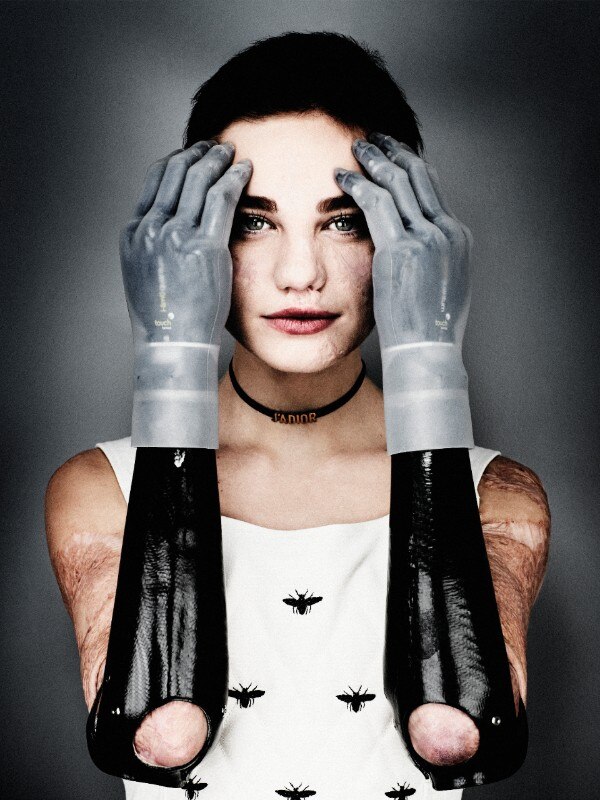 Portraits, then. An immediate, simple, or cleverly constructed narrative, which begins with a true modern-day myth: Barack Obama, smiling and not at all posing. Portraits, commissioned or not, perhaps instants, moments, many friendships, many lives, and then feelings, encounters, bonds. By Giovanni Gastel and also by a Milan of the present and of the past, its aperitif scene, a Milan that is friendly and also showing off, its high and not-so-high class, a cosmopolitan city that could also have a localist attitude. Portraits of beautiful or extravagant women, of fascinating and intellectual men, of people and characters. Minor and major, obscure and bright. Contemporary myths, to make a long story short. Italy's myths.
Portraiture started in ancient Egypt. It developed in Greece in the 6th century B.C., survived during the darkest periods of the Middle Ages and culminated in the Renaissance, growing in the 18th and 19th centuries, to finally take the form of today's photography.
In the pictorial era, the portrait was a necessity, a symbol of power, of wealth, with the sole purpose of immortalising the image of the powerful as a demonstration of their greatness, of Veblen's conspicuous consumption.
In photography, the portrait still serves the same purpose but shifts the focus to a different, new, or simply earthly reflection.
Some examples are mandatory: the Dukes of Urbino by Piero della Francesca, Napoleon by Jacques-Louis David, Gertrude Stein by Picasso. Eccentric personalities, strong figures, characters capable of leaving their mark on their time. Women and men who made history, aroused passions, innovated, ruled. Myths, in short.
And today? What are the myths? But above all, how can we recognize them? Gastel's choices suggest that nomina non sunt consequentia rerum sed signa. Just signs. For today's Beauty, Wealth, Status, Commitment, Enterprise, and Culture.
"If our society is objectively the privileged field of mythical significations, it is because formally myth is the most appropriate instrument for the ideological inversion which defines this society: at all the levels of human communication, myth operates the inversion of anti-physis into pseudo-physis". Roland Barthes wrote this way back in 1957, and this principle perhaps still applies today. It certainly helps us to better understand a prodigy like Gastel.
Exhibition:

The people I like

Artist:

Giovanni Gastel

Museum:

Triennale di Milano

Curated by:

Umberto Frigerio

Exhibition design:

Lissoni Associati

Opening dates:

until 13 March 2022

Address:

viale Emilio Alemagna 6, 20121, Milan