Fortunately, the very concept of museum is foreign to Bob Wilson's time and artistic research methods. Previous Louvre invitations to intellectuals, artists and big names from the world of culture had resulted in them painstakingly checking out the functioning and re-contextualisation of the collection concept.
Instead, the American star adopts a theatrical ploy – starting from the title given to his efforts "Living Rooms" – to play with the private concept of the location and install an iconic private apartment, a sort of Minimalist loft in light-coloured wood. The furniture is slightly reminiscent of Armani or an early Judd but with the added burlesque touch of a bath overlooking the Tuileries.

A shocking change of decor and a voluntary positioning steeped in rare urban vulgarity, it is hard not to conjure up American Psycho or certain descriptions of Bret Easton Ellis interiors – with a video monitor showing a Kimbaku/shibari bondage scene facing the bed. This is the Louvre and we are, metaphorically speaking, light years away from his Watermill Center, that haven of tranquil contemplation and creativity created by Wilson on Long Island – a lay monastery on a former industrial site conserving his personal and work archives where Wilson officiates like a high priest of the contemporary aesthetic.
It is difficult to imagine them emptied of their humble and precious treasures, temporarily reconfigured here in the Salle de la Chapelle where they occupy every inch of space from floor to ceiling, with virtually no exhibition hierarchy and incorporating some of the fetish chairs that have punctuated many of his theatre sets and are now hunted down by collectors at contemporary-art auctions. A superfluous geometry regulates an abstract of oceanic art, drawings, photos and ephemeral and assorted memorabilia collected by the artist throughout his lifetime. Wilson seeks to impose a space-time oxymoron on value.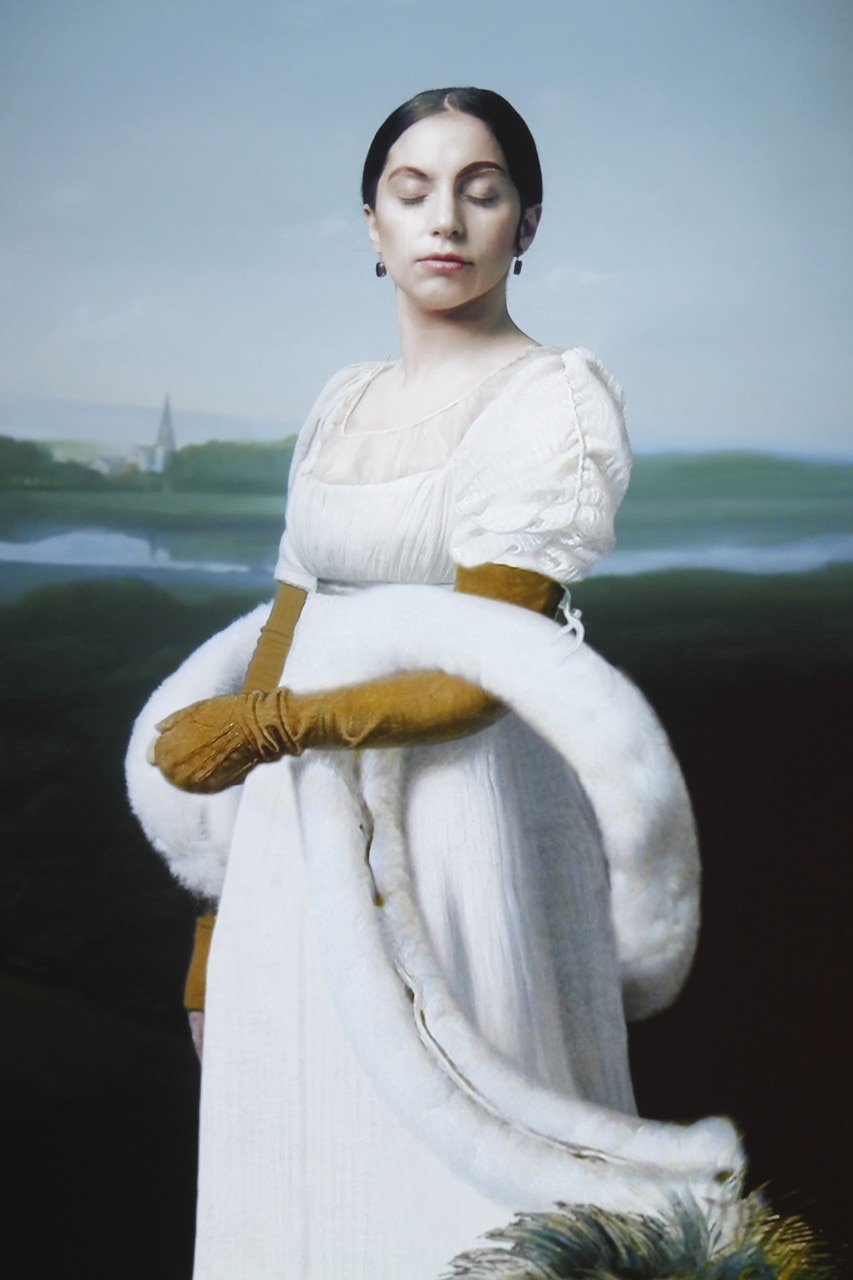 In the collection as he sees it, a precious, antique Chinese vase must go beside something found in the rubbish or on a street corner. We can employ a syllogism to think that Dietrich's shoe is simply a sign of fetish activity that brings us all down to the same level of trashy cultural tourism. What is a must is sharing the stage. The Wilson effect at the Louvre is tragicomic, with him, a giant, in the guise of the academic artist as he fancifully transport Lady Gaga to it.

His video-portraits are inspired by complex masterpieces and show the pop singer in the reclining immobility of David's Marat, assassinated in the bath, or in the candid Neoclassicism and ermine of a Caroline Riviere painted by Ingres. A sigh for the Marat and tears for the splendid Ingres portrait.
Like a swan flying slowly across the sky, these are the only signs of a departure from the sterile painting conserved here and a warning on the potential future survival of the fine arts. This vast video project even includes a beheading of St John the Baptist painted by Andrea Solari in 1507.
At the Louvre, the series can be viewed in the Sale de la Maquette but a more domestic version can be seen, along with the interesting and intense backstage bondage, at the Galerie Thaddhaeus Ropac until January, where performer and director are engaged in an intense production.
Every season sees the rekindling of Wilson's reciprocated love story with Paris since he received his first public blessing from Aragon in 1971, contained in an open letter to Breton in which he said "…what we, from whom Surrealism was born, dreamed would come after and go beyond us." That was in the days of Deafman Glance.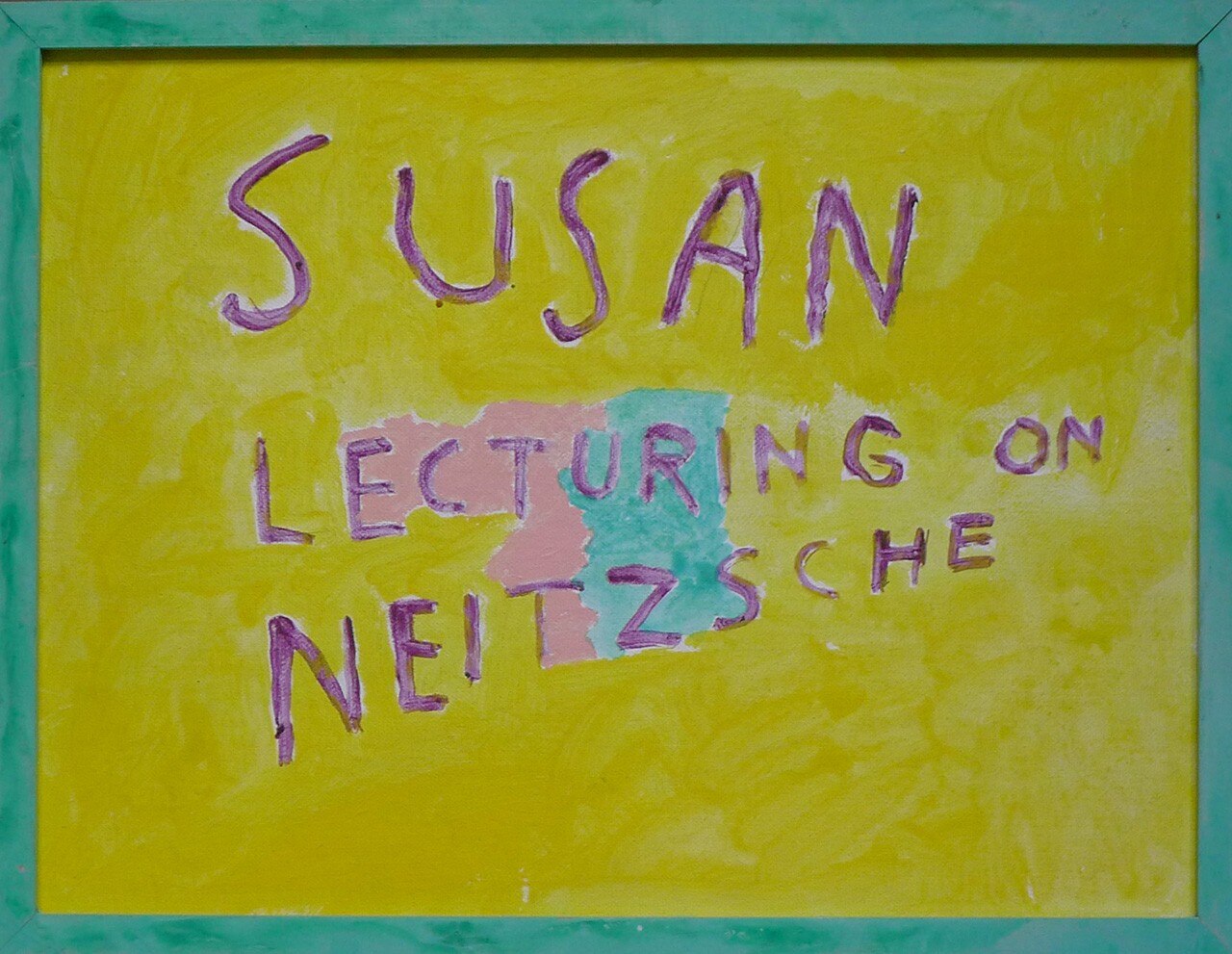 Today, although we adore the reverberation of Wilson's times, these rooms seem those of the lost steps, now crossed more to the rhythm of Godard than that of A Band Apart. Wilson tries to counter what is a people's museum with Cage-like metaphysics. In the auditorium, he performed John Cage's Lecture on Nothing and his version of Marina Abramovich's funeral: a sermon on the death of art tout court.

What really is new in this museum foray is the mixing of cult and mainstream. Paul Thek, an underrated American artist and an early collaborator of Wilson's, appears in the Louvre for the first time with his Technological Reliquaries and in a lecture. It is probably in light of Susan Sontag's work, and the concept of Camp so dear to her, that this time- and site-specific intervention should be reinterpreted: exaggerated, fantastic and, in some ways, distant and abject but not to be taken too seriously because, like Lady Gaga's Marat, it is nothing like a tragedy and feels more than slightly like a remake.