Although all-in-one solutions are increasingly sought-after by those who prefer a compact, space-saving desktop computer, they often make it difficult, if not impossible, to repair or upgrade hardware resources.
German designer Philipp Seißler has come up with a concept for a futuristic-looking modular workstation in which all components can be easily replaced using a block system. From the processor to the memory card and from the speakers to the audio interface, as we can see from the pictures in the designer's Behance profile, this computer has an eight-slot motherboard with a universal connector which the various components can be connected to.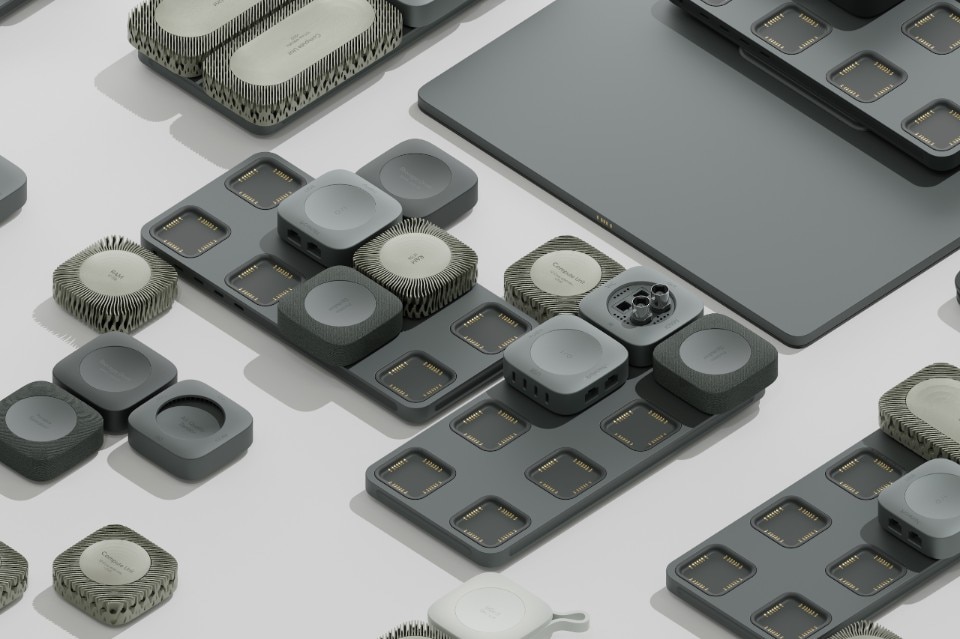 "I wanted to make a device, which is approachable for the user; as many people I have interviewed did not see themselves capable of opening and repairing their own hardware. For that I encased them in modular components which magnetically snap to the mainboard base plate, making changes as easy as possible. Also the unified connector replaces different and old connector standards", Seißler states about his project.
 
Obviously, the monitor has not been forgotten: in fact, the project includes a stand that acts as a link between the motherboard and the display. According to the concept, the display can be oriented both horizontally and vertically.