For the new Aesop store in the Sapporo Stellar Palace Japanese designers Casa-Real aimed to portray the poetic and scenographic atmosphere that can be found in Sapporo and in the Hokkaido Prefecture.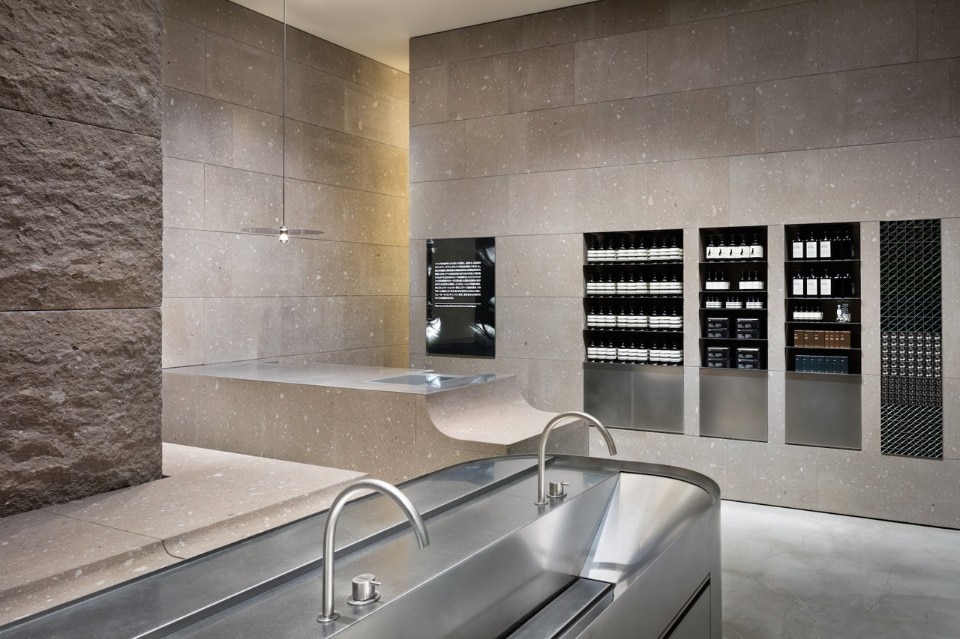 The scenes that can be seen have contradictory elements, which are at the same time dynamic and fragile, rough and delicate. The main material used is the "Sapporo Freestone", applied to the walls and the counter. This particular stone is a type of volcanic tuff, which has been used in the region for more than 100 years as construction materials for public facilities and private storehouses due to its fine surface and suitable solidity, for its easy mining, its lightweight and heat-retaining properties, together with highly fire resistant features.
The abstract expression and the texture of the material reference to the distinct landscapes of the region. For the display shelves and other fixtures it was used stainless steel finish which incorporates with the grey color of soft stone well, and marks the functional character of the elements, giving a vibrant atmosphere.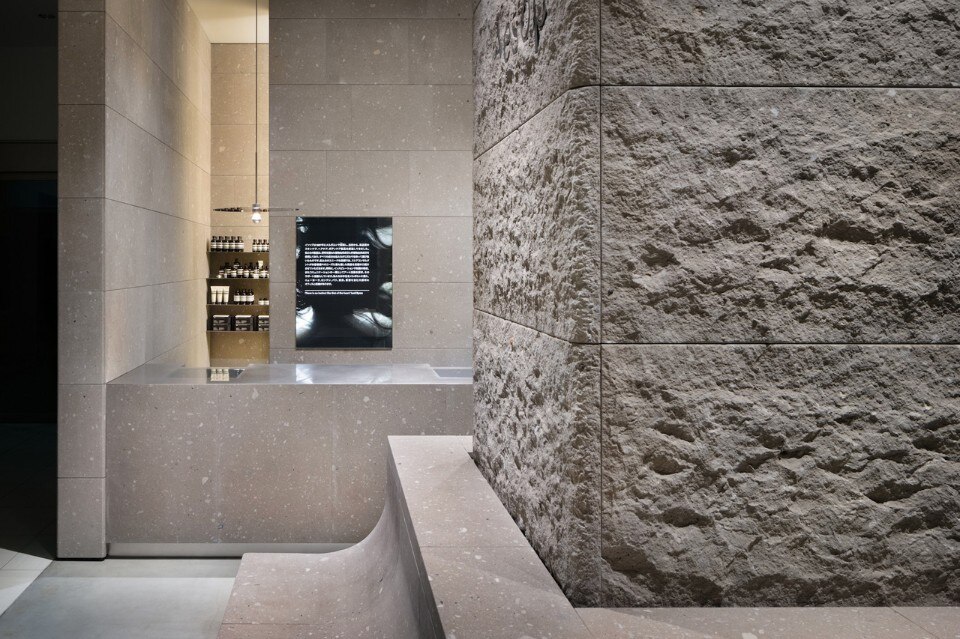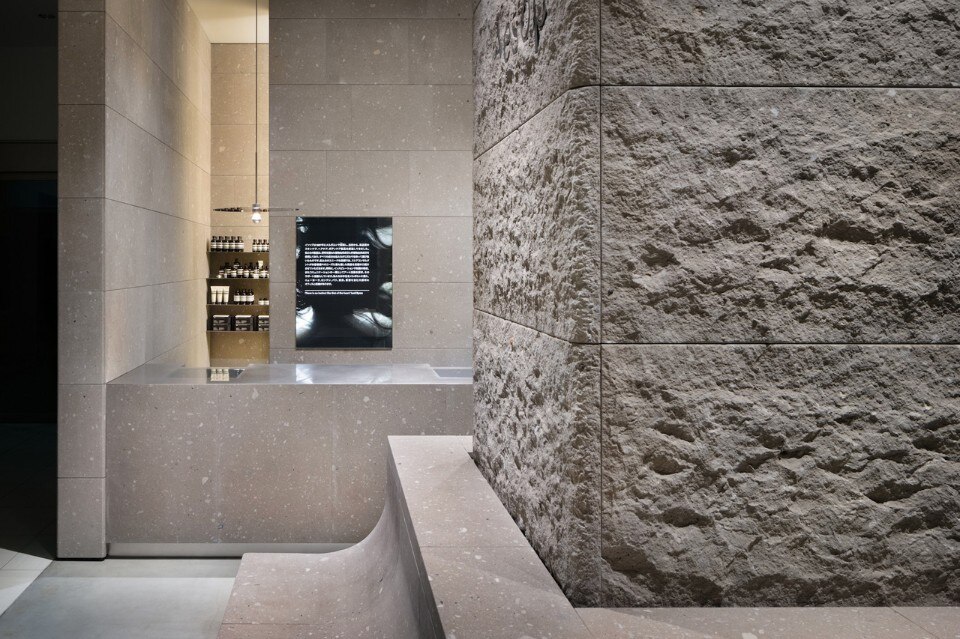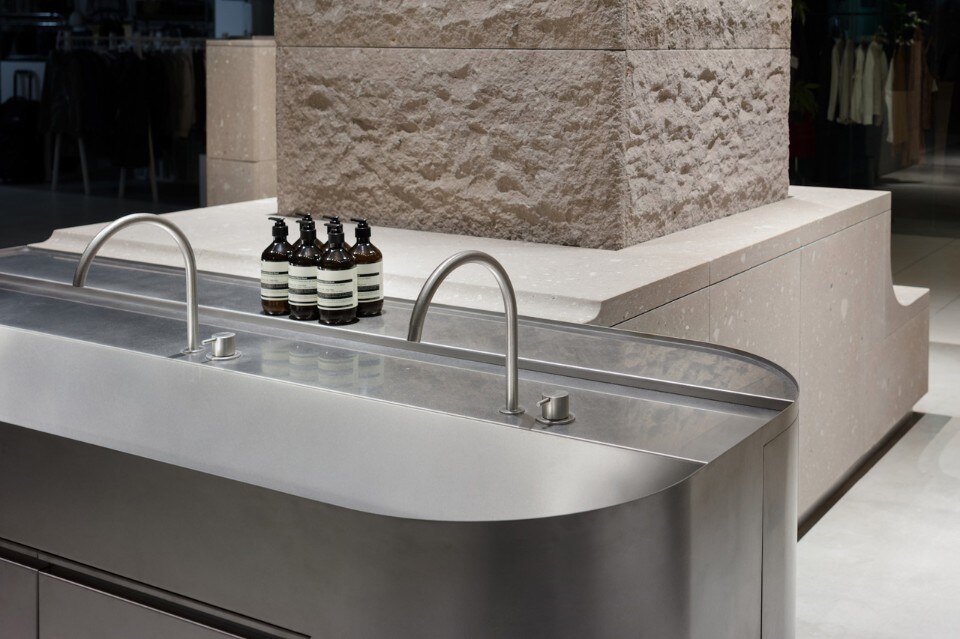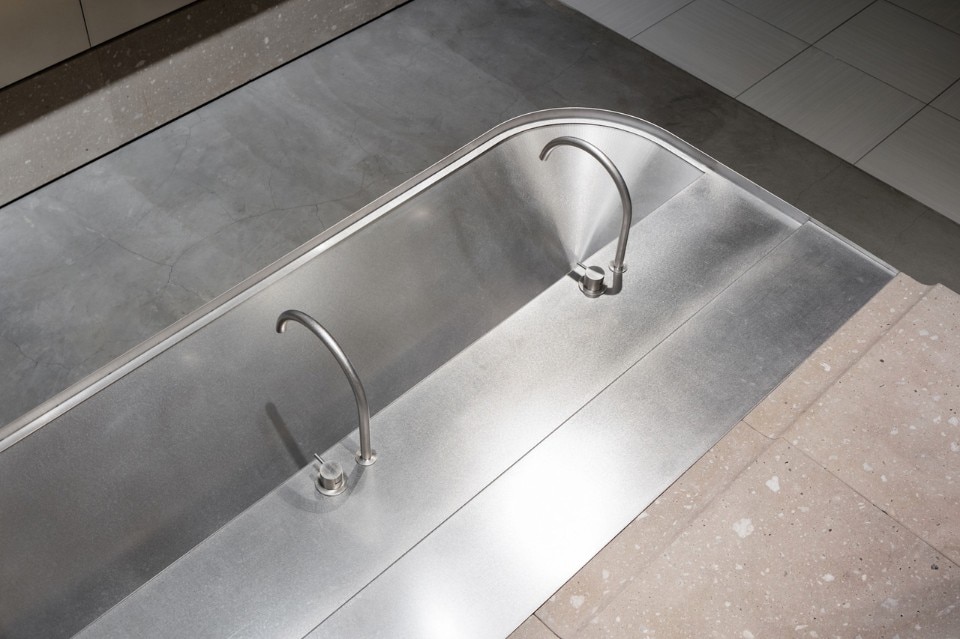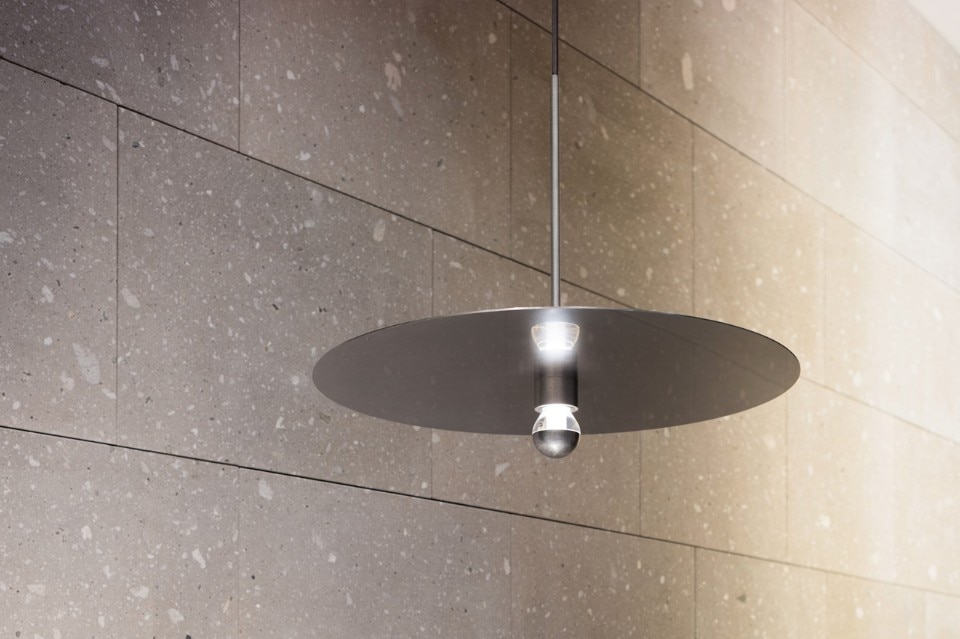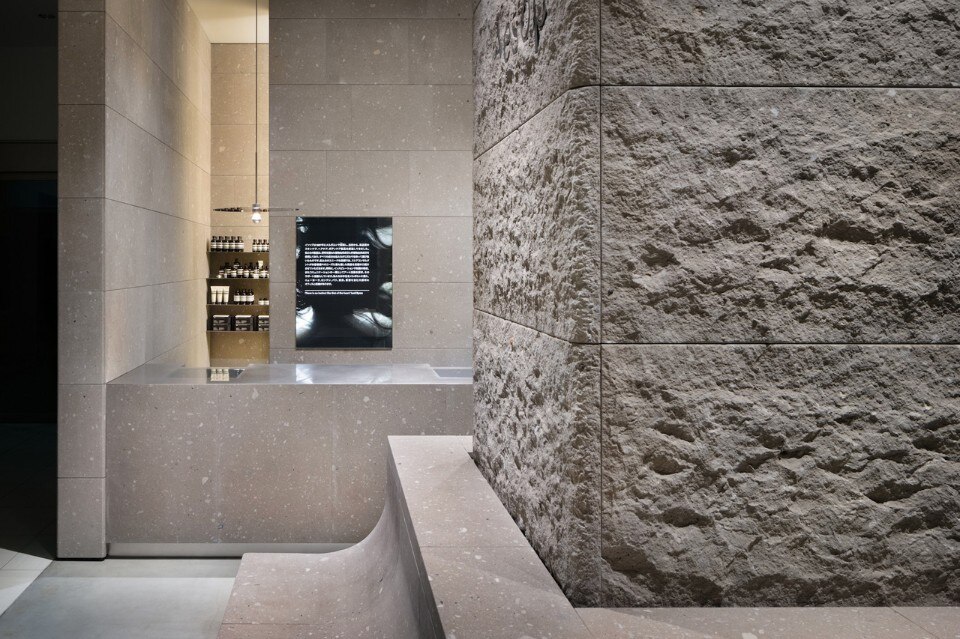 Case-Real, Aesop Stellar Palace, Sapporo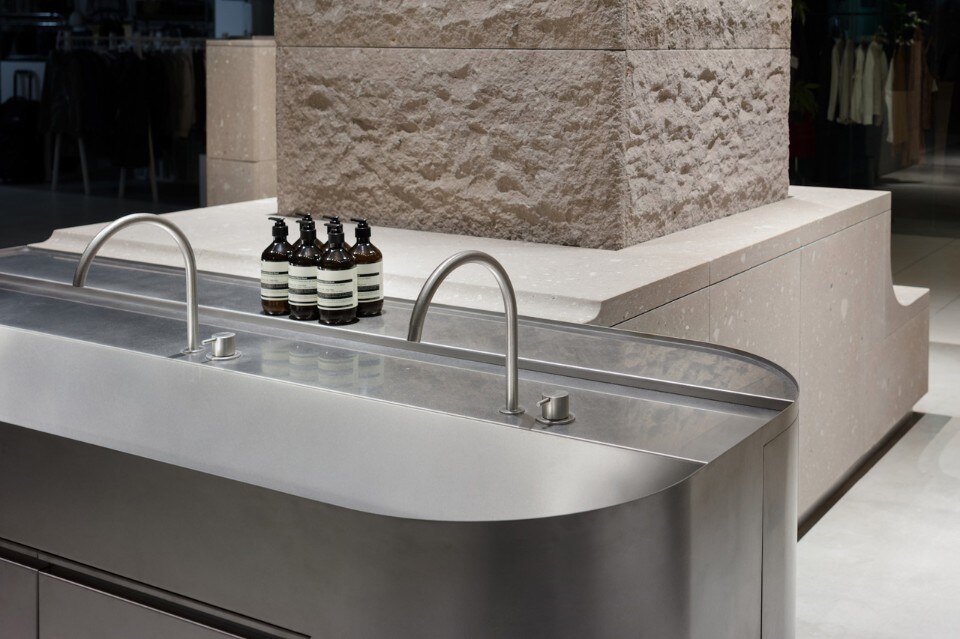 Case-Real, Aesop Stellar Palace, Sapporo
Case-Real, Aesop Stellar Palace, Sapporo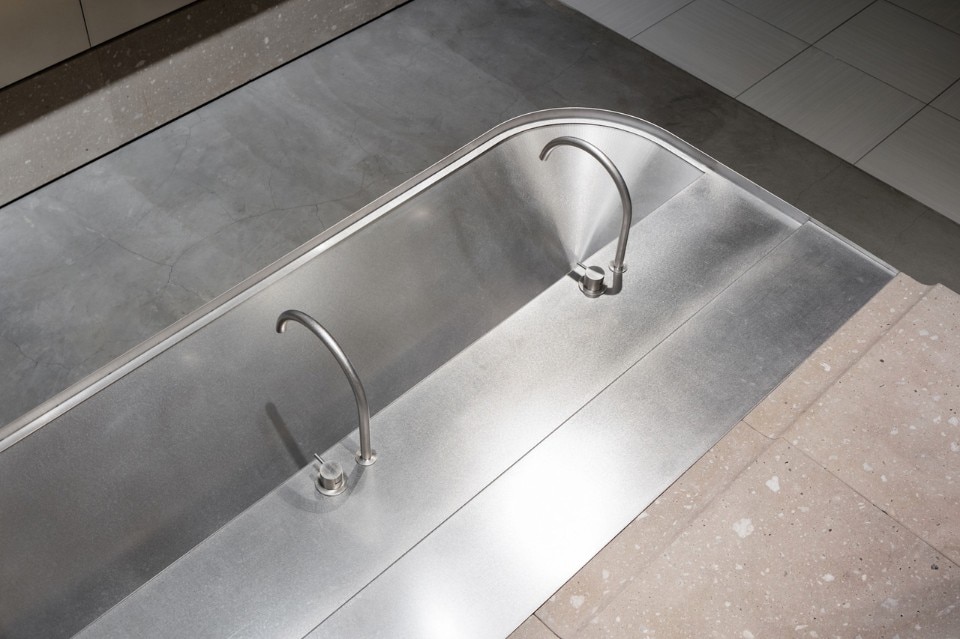 Case-Real, Aesop Stellar Palace, Sapporo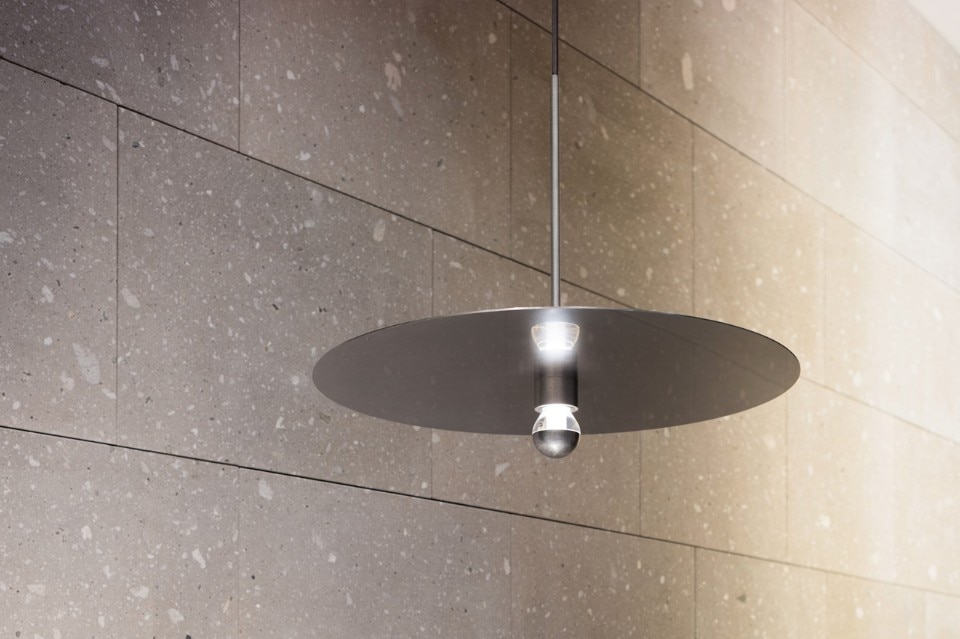 Case-Real, Aesop Stellar Palace, Sapporo

Aesop Stellar Palace
Program: interior design
Design: CASE-REAL, Koichi Futatusmata, Ritsu Shibata
Construction: &S co. ltd
Lighting: BRANCH lighting design (Tatsuki Nakamura)
Client: Aesop
Location: Sapporo, Japan
Area: 48,6 sqm
Completion: 2016