A few minutes after 10 on the evening of May 31, the Crepaccio Pavilion at yoox.com closed its doors after three days of virtually uninterrupted comings-and-goings of professionals, artists, journalists and art lovers, as well as special guest editors Stefano Tonchi, Roberto Zancan and Linda Yablonsky. Tim Blanks  was among the first to enter Ca' Soranzo on the morning of the 29th; waiting for him were the Pavilion's curator, Caroline Corbetta and Mr. Yoox, Federico Marchetti, Editor at Large of Style.com.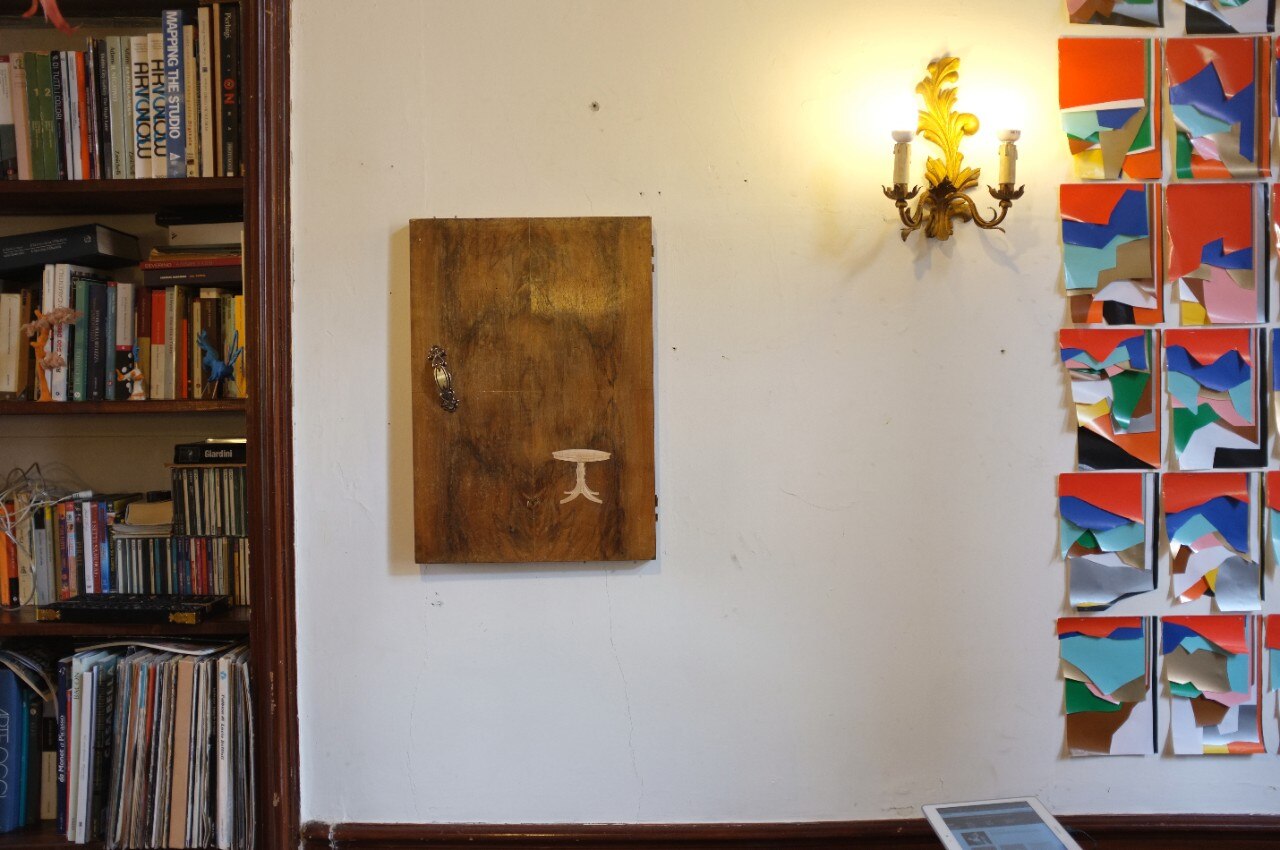 Banks was captivated both by the dilapidated and evocative beauty of the artists' residence where the pavilion was set up as well as by the quality of the works. Stefano Tonchi, editor-in-chief of W magazine, proposed that it become a formula that can tour the globe. Pepi Marchetti Franchi, director of the Gagosian Gallery in Rome, Godfrey Deeny of Le Figaro and Renzo Rosso were among the guests at brunch on opening day.
Maurizio Cattelan showed up the next day. Cattelan is the "patron saint" of the ten young Venetian artists (Thomas Braida, Fabio De Meo, Marco Gobbi, Massimiliano Gottardi, Luca Migliorino, Valerio Nicolai, Barbara Prenka, Valentina Roselli, Caterina Rossato and Serena Vestrucci) who prowled about the busy house and courtyard - happy but slightly disoriented.
Meanwhile, Roberto Zancan, Deputy Editor of Domus, and Carlo Biasia were having coffee and chatting with some of the artists in the living room. That same day, collectors Warly Tomei  and Umberta Beretta, Brendon Mahoney from Family Business, architects and ex-directors of Domus Alessandro Mendini and Flavio Albanese, Stefano Chiodi from MACRO, and gallery owner Daniele Balice wandered curiously through the residence rooms...
Linda Yablonsky, contributor to artforum.com and the New York Times said, "I love this community spirit, rooted in a seventeenth-century - yet completely contemporary - context. You've managed to transform the digital world into something very real, dare I say material."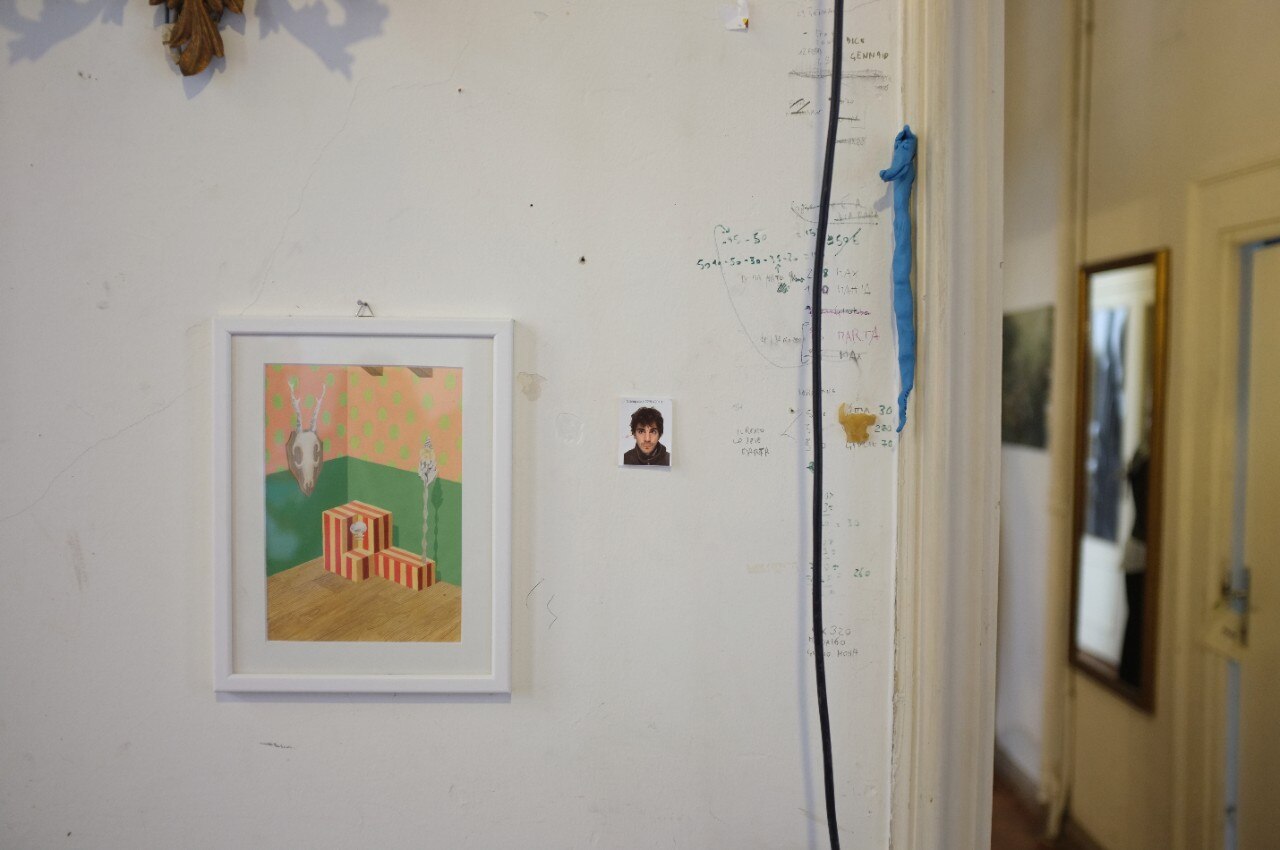 The Crepaccio Pavilion at yoox.com was also a convivial and authentic meeting place, especially during brunch: pasta with tomato sauce, sausages and sparkling wine. Carlo Ducci, Features Director of Italian Vogue, spent over an hour in the courtyard organizing some articles for the magazine while taking a break from the fast-paced "Fuori Biennale" events. Shortly after his arrival at the pavilion, Achille Bonito Oliva described the atmosphere, "The quality of this exhibition is to woo life." Meanwhile in Venice, word of this sui generis pavilion got around, while there were more sightings of the shopping bag produced in collaboration with Domus on the shoulders of Biennale visitors in the city's alleys and squares. Inside was a copy of the Crepaccio Pavilion conversation/manifesto between Caroline Corbetta and Maurizio Cattelan.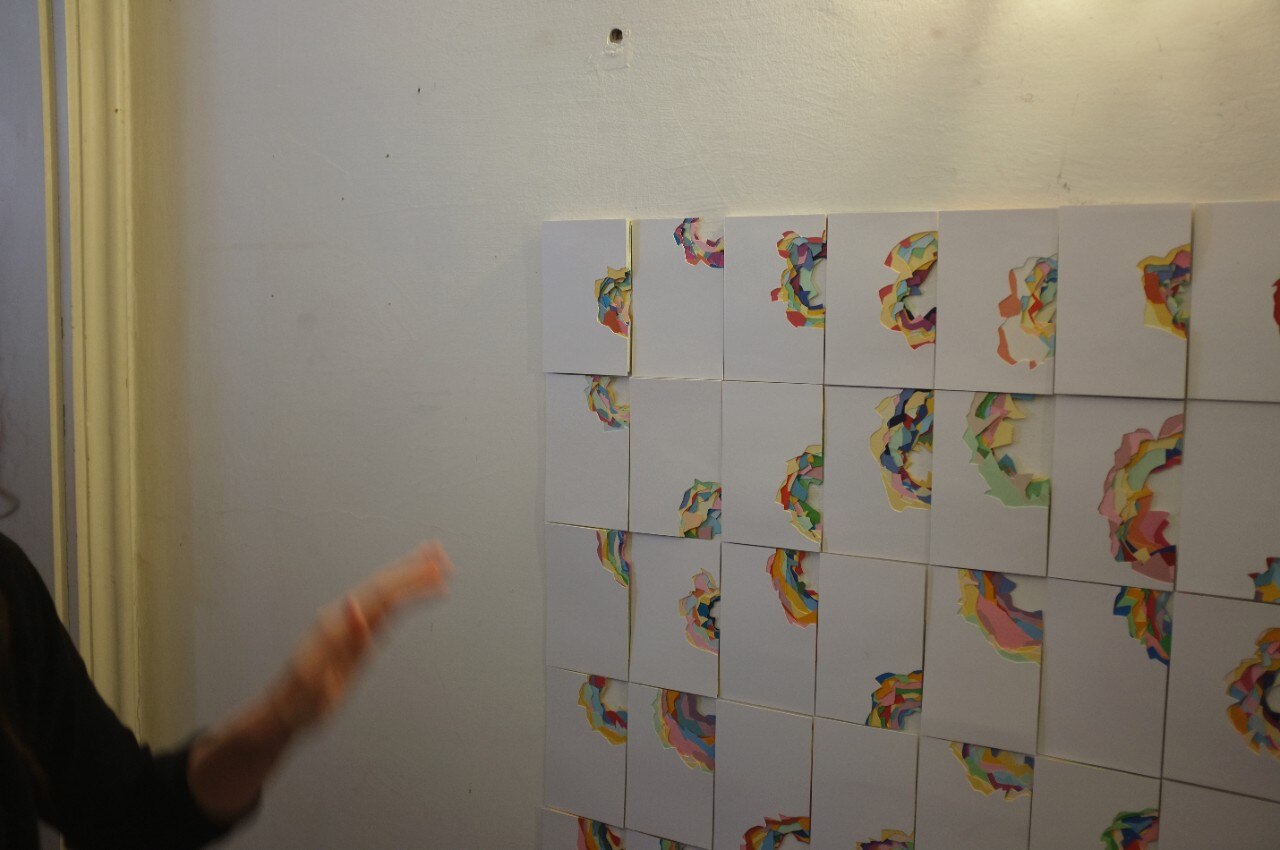 Despite the predicted storm, some rays of sun alternated with the rain, which seems to have brought some luck to the artists. During the three days of openings, about a dozen pieces – out of thirty - were purchased either directly on the tablets available at the Pavilion or online. Full speed ahead for the "Venetians": the pavilion will remain open  - virtually  - on yoox.com for the duration of the Biennale until November 24.

Until 24 November 2013
Crepaccio Pavilion at yoox.com
Ca' Soranzo, Campiello dei Calagheri (vicino al Teatro La Fenice)
Vaporetto stop: S. Maria del Giglio o Accademia, Venice