Will Alsop, Las Heras. An Imagined future. Stories of an emerging world , Rough Luxe, 2014.

The estate lies close to Girona in Catalonia, Spain. I was first taken there by my client, in the form of a mystery tour. He had prepared a wonderful picnic, and after a brief breakfast at his home on the coast we departed. After a drive of approximately one hour we arrived onto tracks and ascended. Eventually, we arrived at a large house in the centre of 350 hectares. It was a moment of awe. I felt an instant affinity to this place even before I left the car.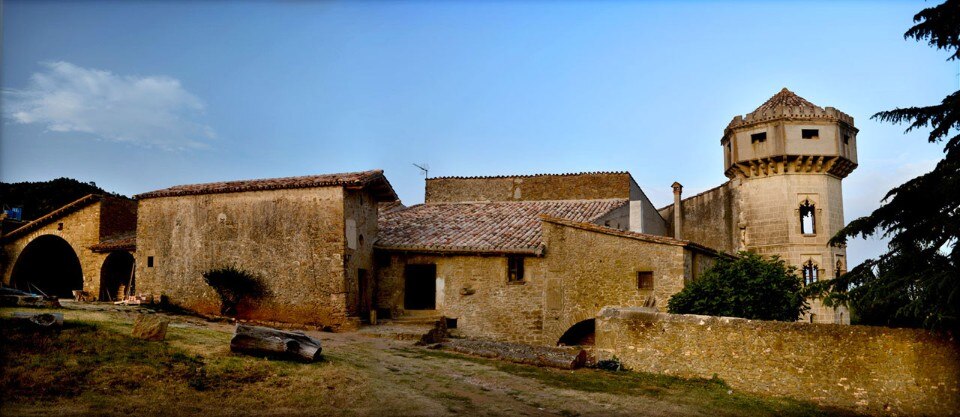 I asked my client, 'Why did you buy this?' He answered 'Will, that is YOUR project – to tell ME!' What to do? The place and the land interested me on many levels, but in particular I was fascinated by my own response to the place. I felt immediately comfortable there. The land exuded a sense of place which appeared irrational. Was it the form, location, history (part of the house was 1000 years old), the flora etc?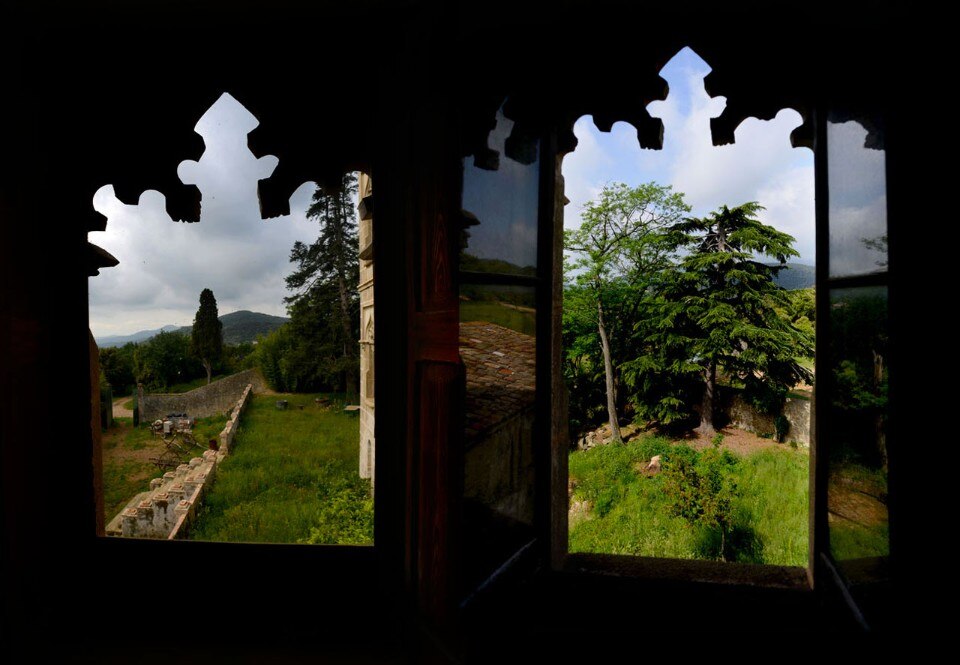 I suspect it was a combination of all these things but it was more! Subsequently I tested this on other people who I noticed felt similar. This place was special, and therefore the act of changing this estate was a very fragile exercise and required great care.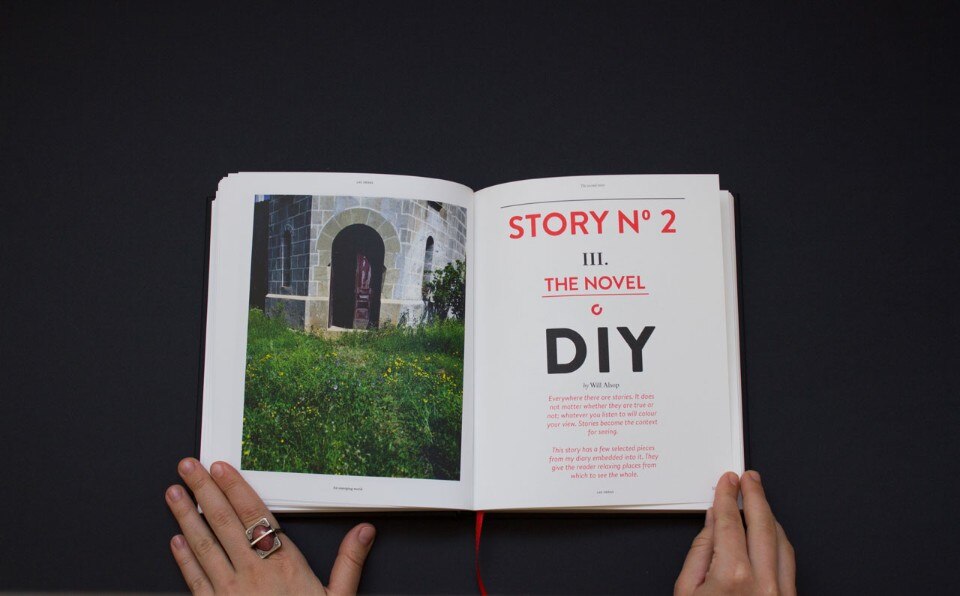 The estate had evolved over a long period and I concluded that the project should be evolutionary. What functions could fit? How could I plan something that cannot be drawn or planned, which is an antithetical approach to evolution? As I get older I have become more interested in existing buildings. Some would say that this is due to a natural growth of conservation that develops with age. I think this interest is the root of the radical. I could argue that there is too much architecture (or building) about!

Time and neglect had taken its toll on the main house and without hesitation work began to repair the building, by taking out the detritus and making good neglect. This work is substantially complete, but without phase 2.

The restoration poses many questions about function. At present the house is stripped back to an original form of linked spaces. (There were 73 rooms, now there are fewer, after taking away extraneous partitions which proliferated like a cancer.) Now there is an edifice with no function, full of opportunity!

The land is also going through a similar process. Neglect necessitated an aeration of some overgrown parts. The olive trees need attention to allow them to fruit. The 365 Garden (so called because it used to be possible to eat off it every day of the year) is under restoration. It has become apparent that the house (now no longer a house) and landscape should acquire a use that can make sense of their own potential. A concept, which in itself might evolve, emerged, which outlined a future for this evocative piece of geography.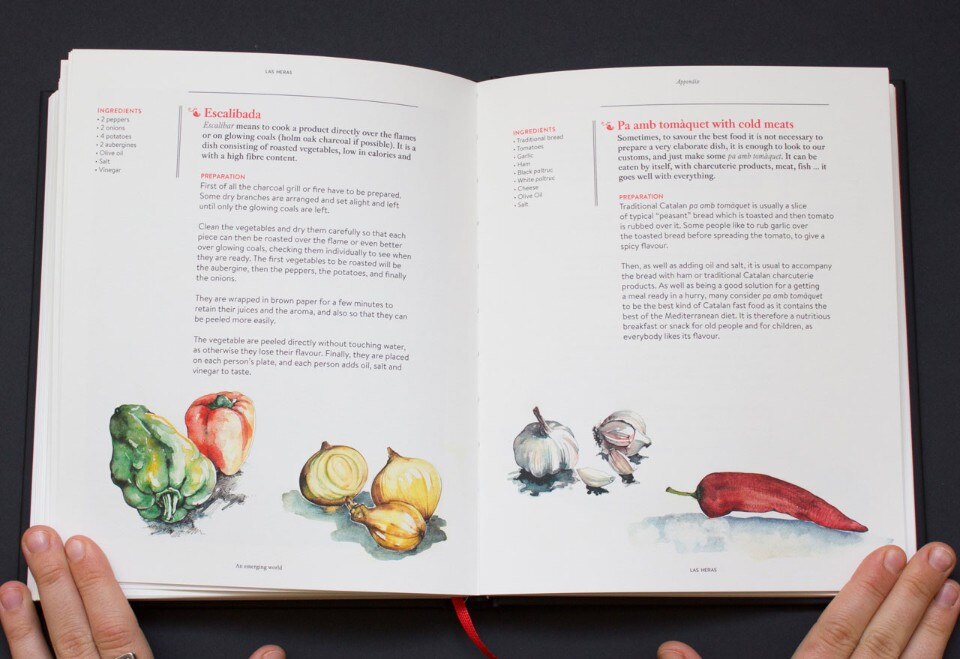 It became apparent that a masterplan or indeed any strong expression of intent was inappropriate. The very word 'plan' is an expression of determination, which in this case is to be avoided. It was important to find a way of outlining a future without defining it.

So a book of stories and facts? A document to both inform and stimulate which must also be enjoyable. The estate had a long and tumultuous history, which became a part of the book. The past informs the present and creates context for the experience of the place. The future required a possible description.
A narrative (novella) was an indulgence, therefore highly enjoyable, that allowed an exploration of what might happen in the nearish future of the place. It includes 'sketches of encouragement' for people visiting the site.
The book exists as a plan, a gazetteer volume of information, and a cookbook. The recipes inside are all dishes that can be made from ingredients that can be found on the land.  It is intended to stimulate and encourage.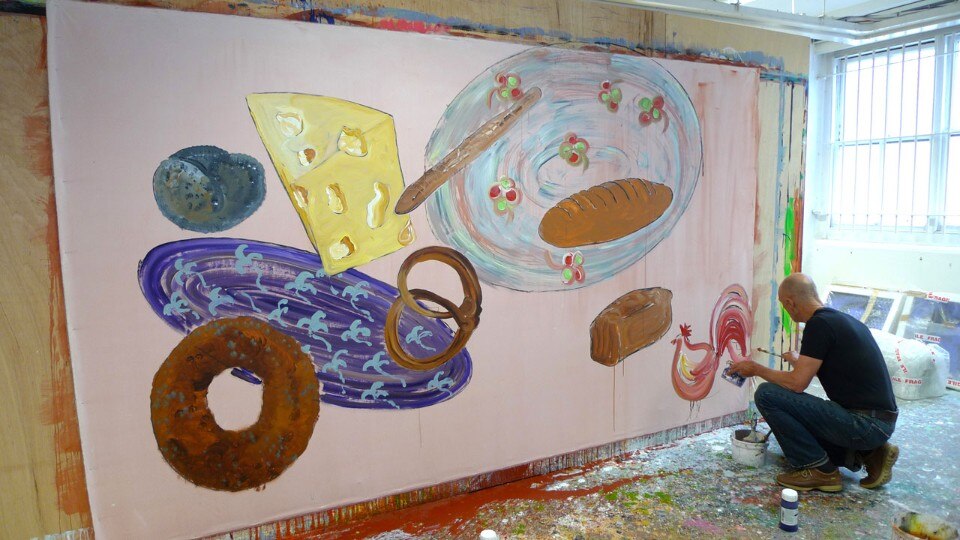 The emerging project has chosen as its starting point to be an educational resource for anyone but in particular for architectural and art institutions. The place is open for groups of up to 15 people to visit, explore and find places in the landscape where something can be constructed to sleep/relax in. The visitors return home and prepare images and plan some of what will be built. They must use materials 'found' on the site, but not exclusively. A pilot project was carried out with students from the T.U. Vienna which produced some beautiful results. In time the place could evolve to include ceramics, cooking, carpentry and metal work etc.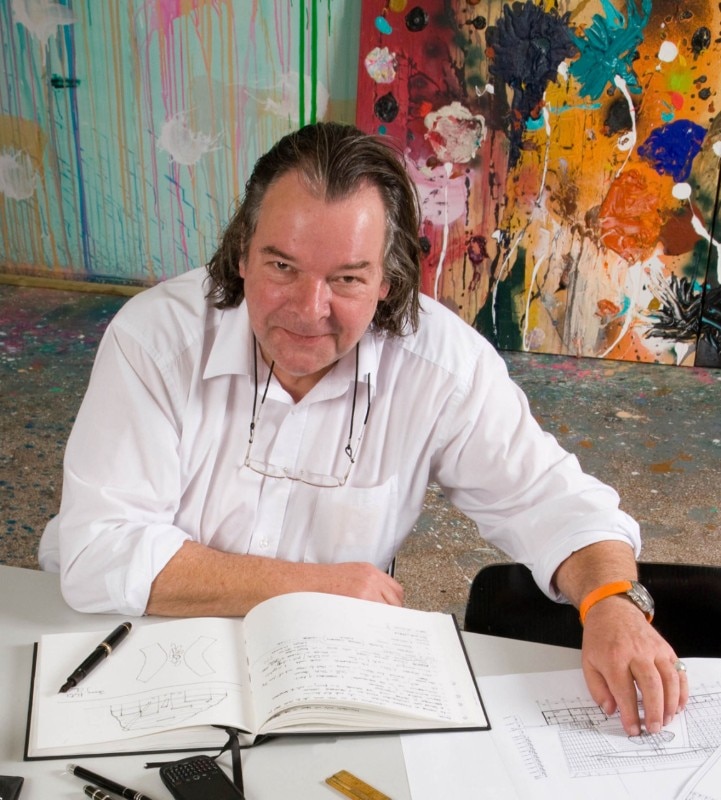 The whole place becomes a hotel of 'doing'. It could include events with dance music, installations. There will be no sleeping in the main building which evolves as the focus for visitors.