Architect Alfredo Vanotti has collaborated with the Italian company Wiffa to create a completely glazed facade that connects the interior of Casa G with the garden and the alpine panorama.
Designing an "inhabited terrace" capable of providing a serene refuge in direct contact with the natural landscape of the Bergamo Alps: this is the challenge that the architect Alfredo Vanotti has faced for Casa G, a private residence in Castione Andevenno, in the province of Sondrio. The natural scenery is so enchanting that it cannot be relegated to the role of co-star. The residence thus follows the elongated conformation of the lot and overlooks the terraced hills with the profile of the mountains in the background.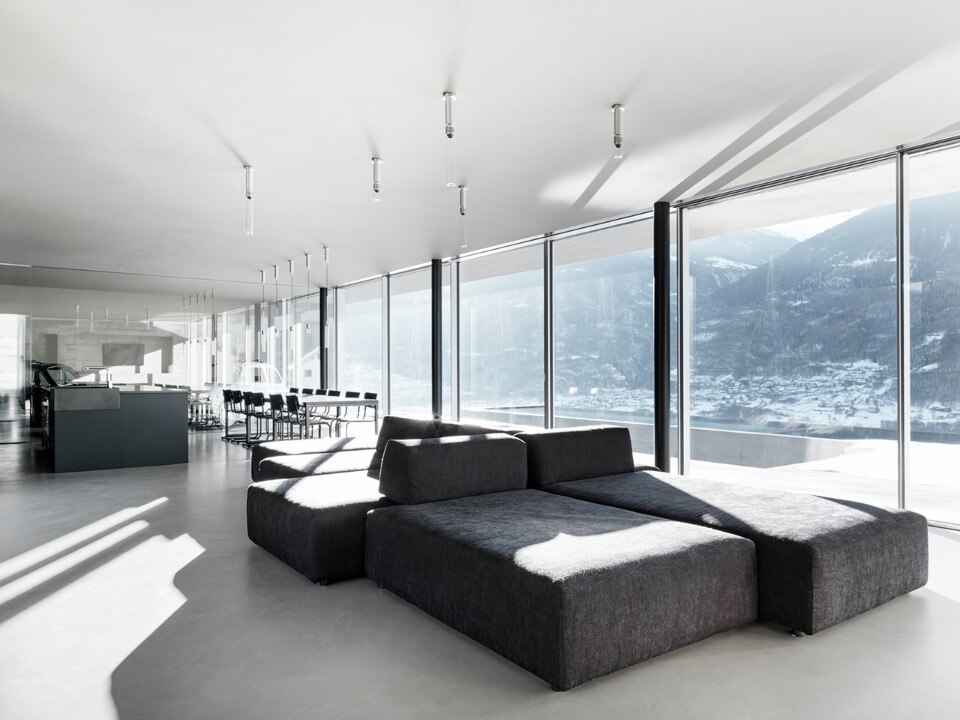 Wiffa: Sky-Frame 3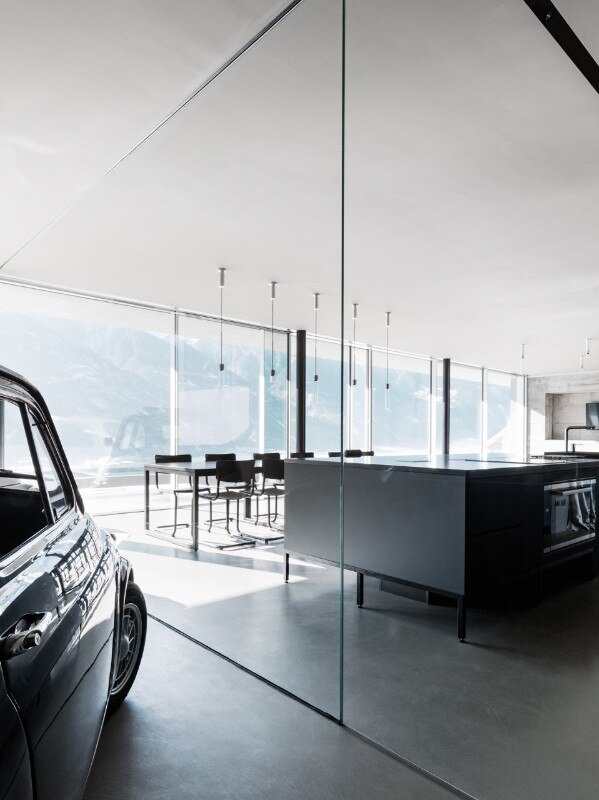 Wiffa: Sky-Frame 3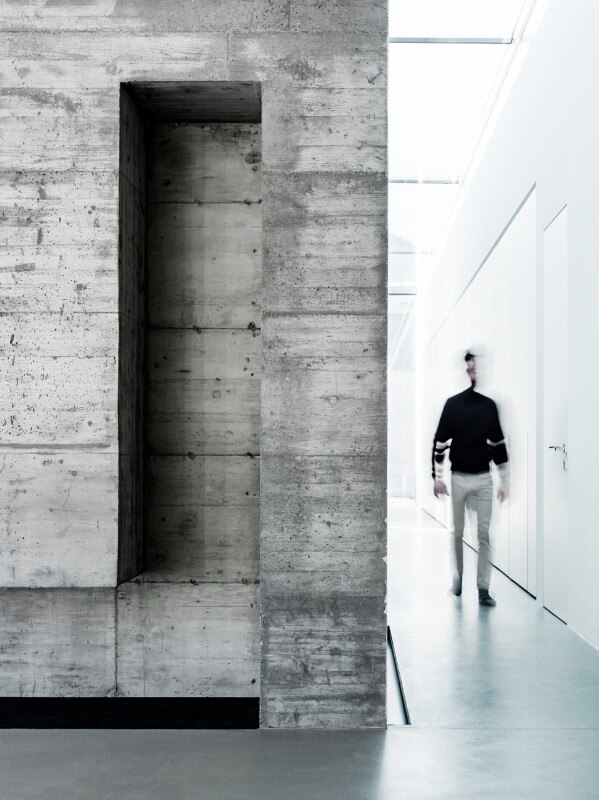 Wiffa: Sky-Frame 3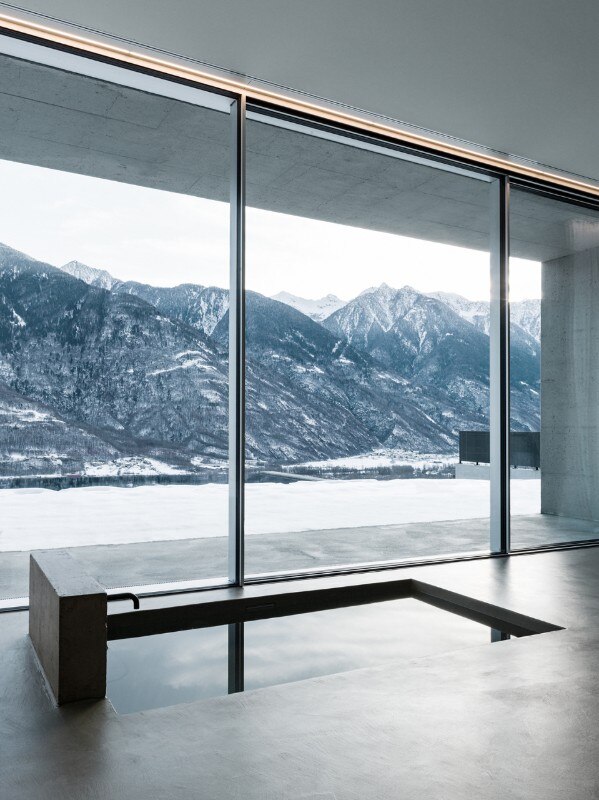 Wiffa: Sky-Frame 3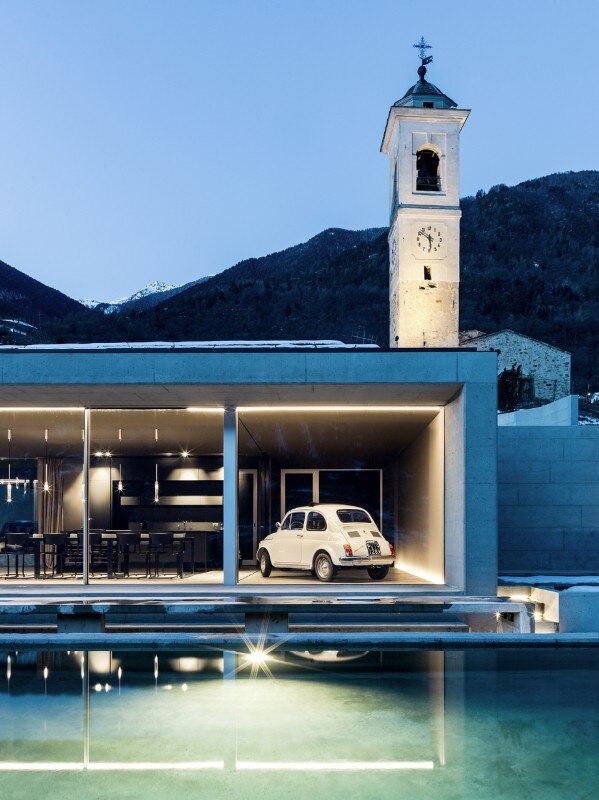 Wiffa: Sky-Frame 3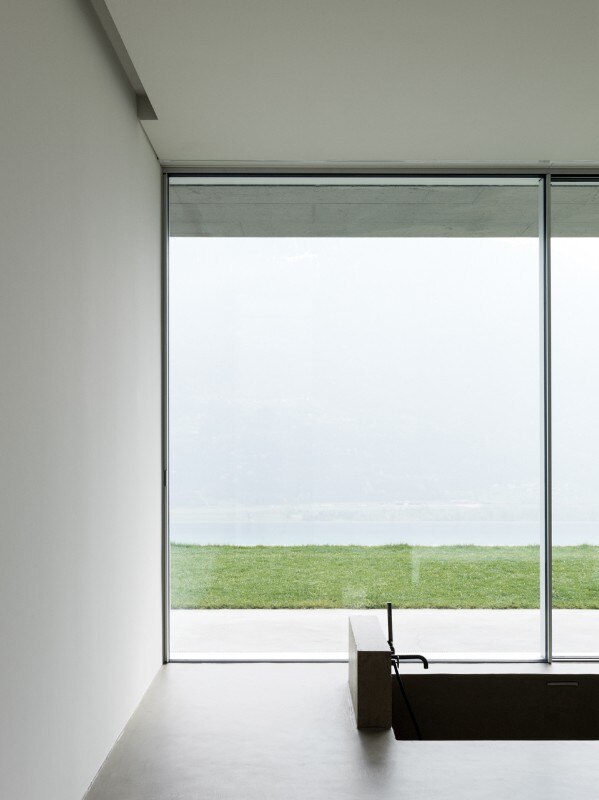 Wiffa: Sky-Frame 3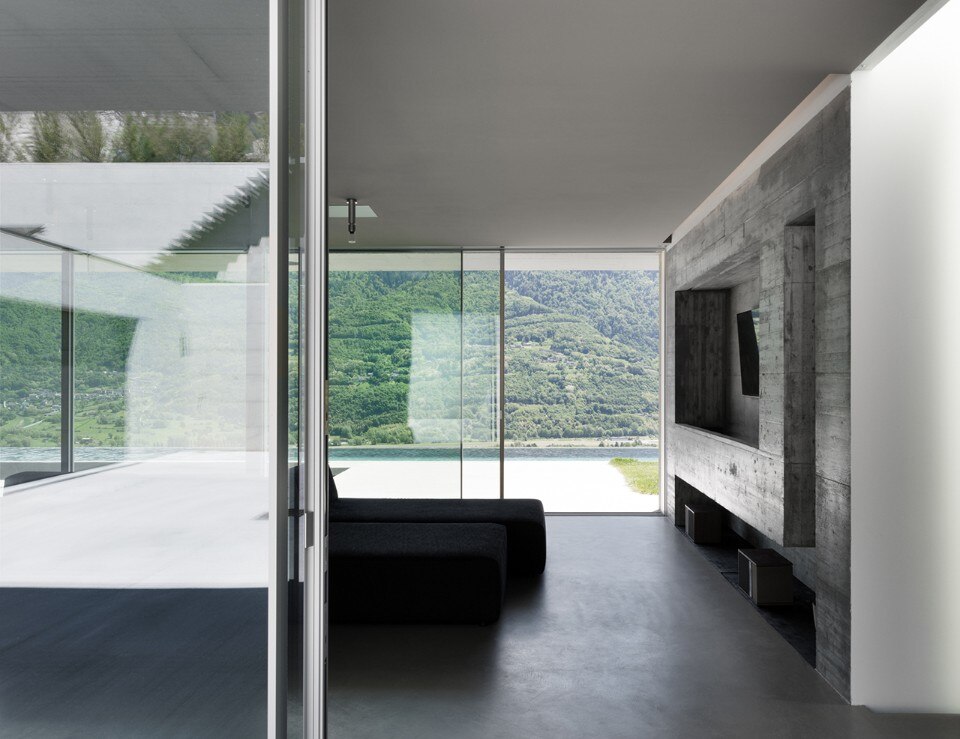 Wiffa: Sky-Frame 3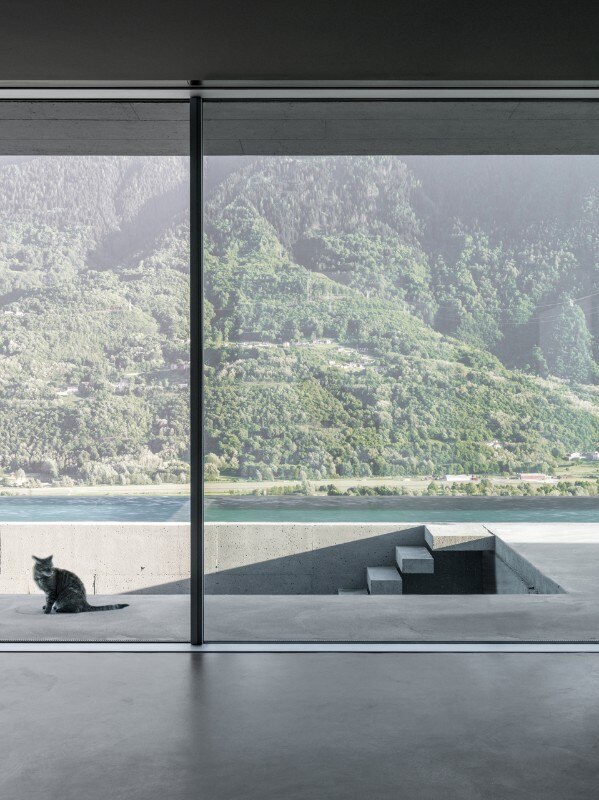 Wiffa: Sky-Frame 3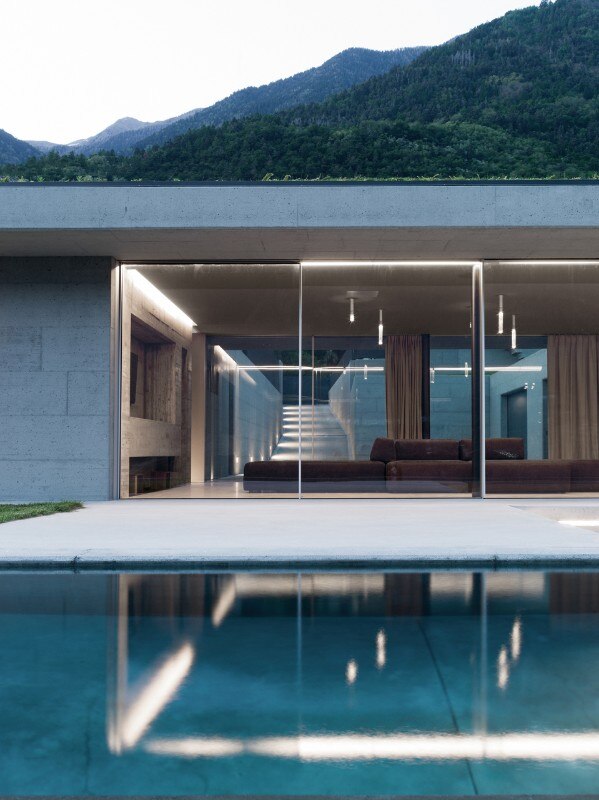 Wiffa: Sky-Frame 3
The house, which is developed on a single level, to the south has a fully glazed wall with a total length of 35 meters. To design the main element of the project, architect Vanotti worked with the Italian company Wiffa, of which he used the Sky-Frame 3 system. The doors and windows have no threshold and no frame, to eliminate the optical boundary between domestic and open space. In the living room, six sliding windows are packed on the sides and allow a central opening of 8 metres to be obtained. The overhang of the roof makes the boundary between inside and outside even less clear, allowing you to enjoy the sun's rays in the winter months and avoid it in the summer months.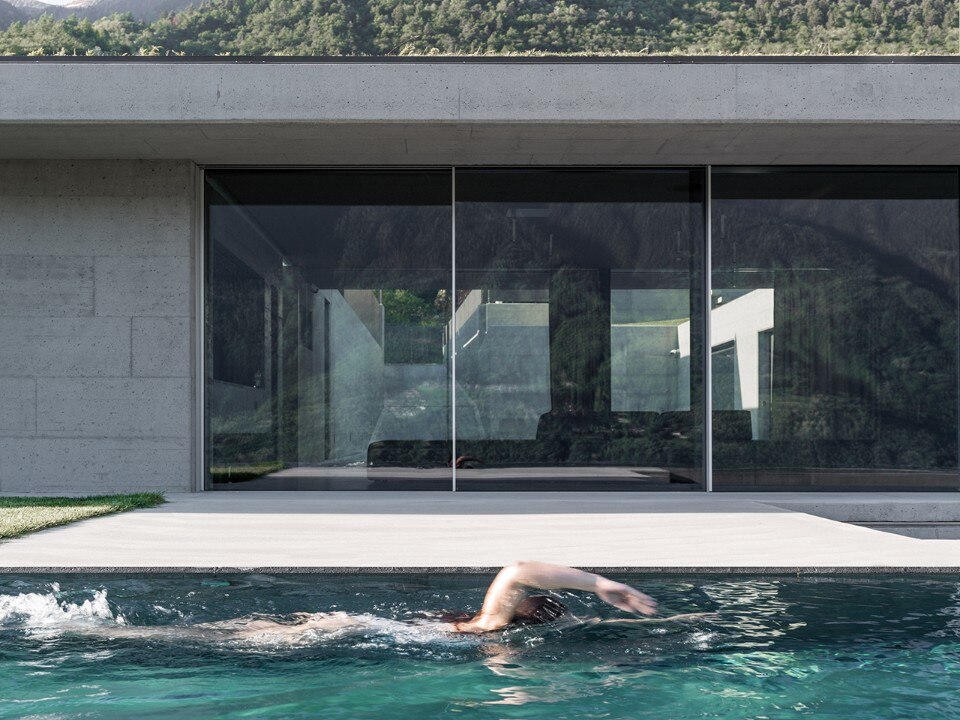 The rest of the architectural project thus becomes almost superfluous. A simple and minimal style is the right one for a house that aims to disappear in the context in which it is rooted. Every sign and every material choice contributes to creating a "clean, simple and relaxing air" place. Another fundamental element to determine the contemplative nature of the building is the infinity pool that architect Vanotti makes reach the foot of the volume, creating a unique harmony with the home. "The result is an almost invisible house that blends with nature, from which you can enjoy the quiet of the place," says the architect.
Product:

Sky-Frame 3

Company:

Wiffa

Website: