With 240 entries from 32 countries, the Objects category of the Interieur Awards was judged by an international jury including: Rolf Hay from Hay (DK); Lina Kanafani from Mint (UK); Robert Klanten from Gestalten (DE) and Matylda Krzykowski from Depot Basel (CH). The jury selected 20 overall winners and one Grand Prize on May 13th in Kortrijk, Belgium.
The jury was particularly interested in exploring the impact of new technologies and materials on product design and how this research is influencing designers and transforming their work. Some pieces were described as "extremely poetic" whilst the jury critically noted that others were in need of further investigation.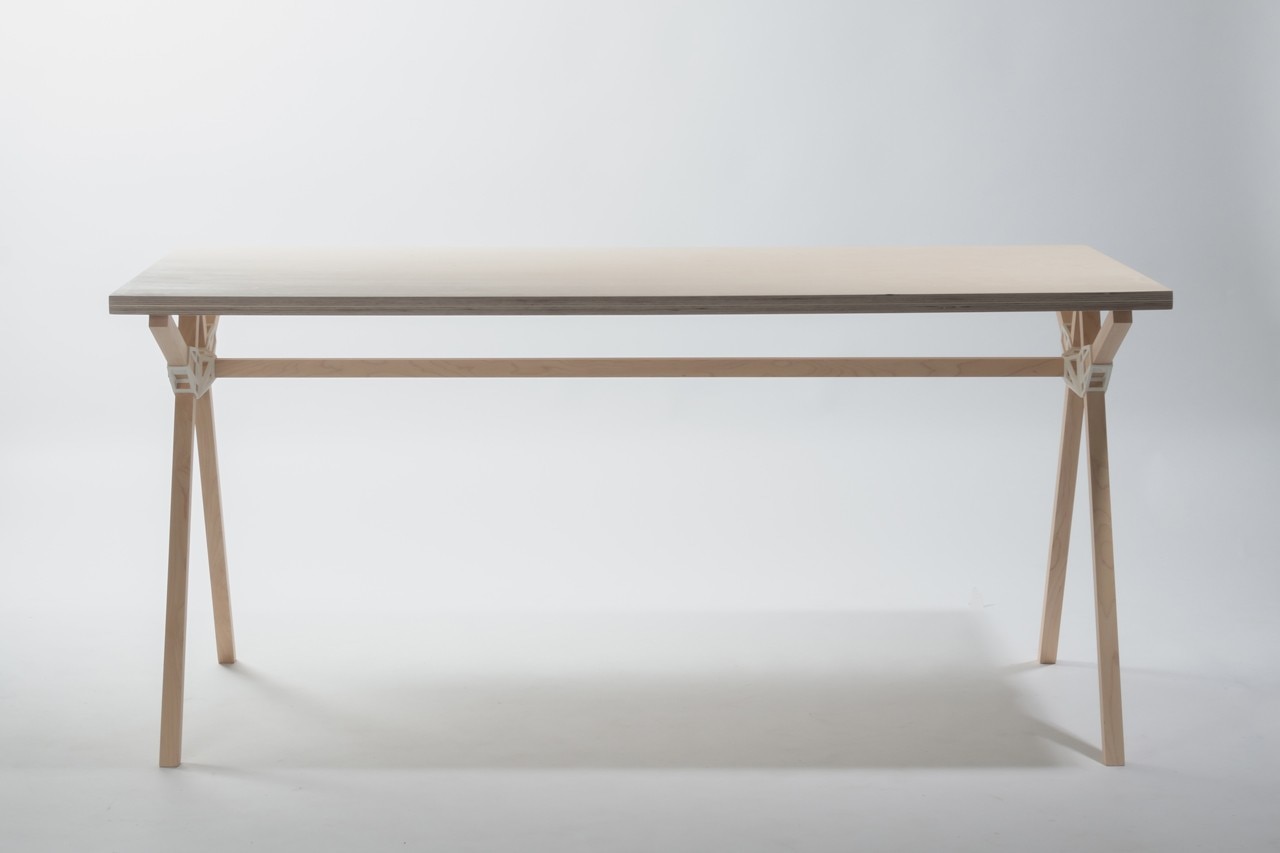 The Grand Prize, valued at 2,500 Euros, was a unanimous decision: the Keystones table from the Italian-Japanese duo Minale Maeda, based in Rotterdam (NL). The remarkable table uses a single connector, which is 3D printed, to hold the components of a piece of furniture (in this instance, a table).
The complexity of the design is condensed into one piece of limited dimensions, which is produced fittingly by a complex technique while the remaining necessary materials are extremely simple. Many dimensions can be adjusted to customer preference within a range, like the size and height of the table and the choice of material.
To further simplify the design, the additional elements are clamped into the connectors with the help of a set of printed screws that are integrated into the connectors. No additional screws or connections are necessary; the 3D printed screws do not penetrate the material, but clamp it.
This project is a working application of the 3D printing technique. It simplifies logistics: minimal elements are transported over shorter distances or can even be printed on site. Storage is reduced because items are made on demand and in requested sizes and materials from universal stock. The consumer is involved in the entire process.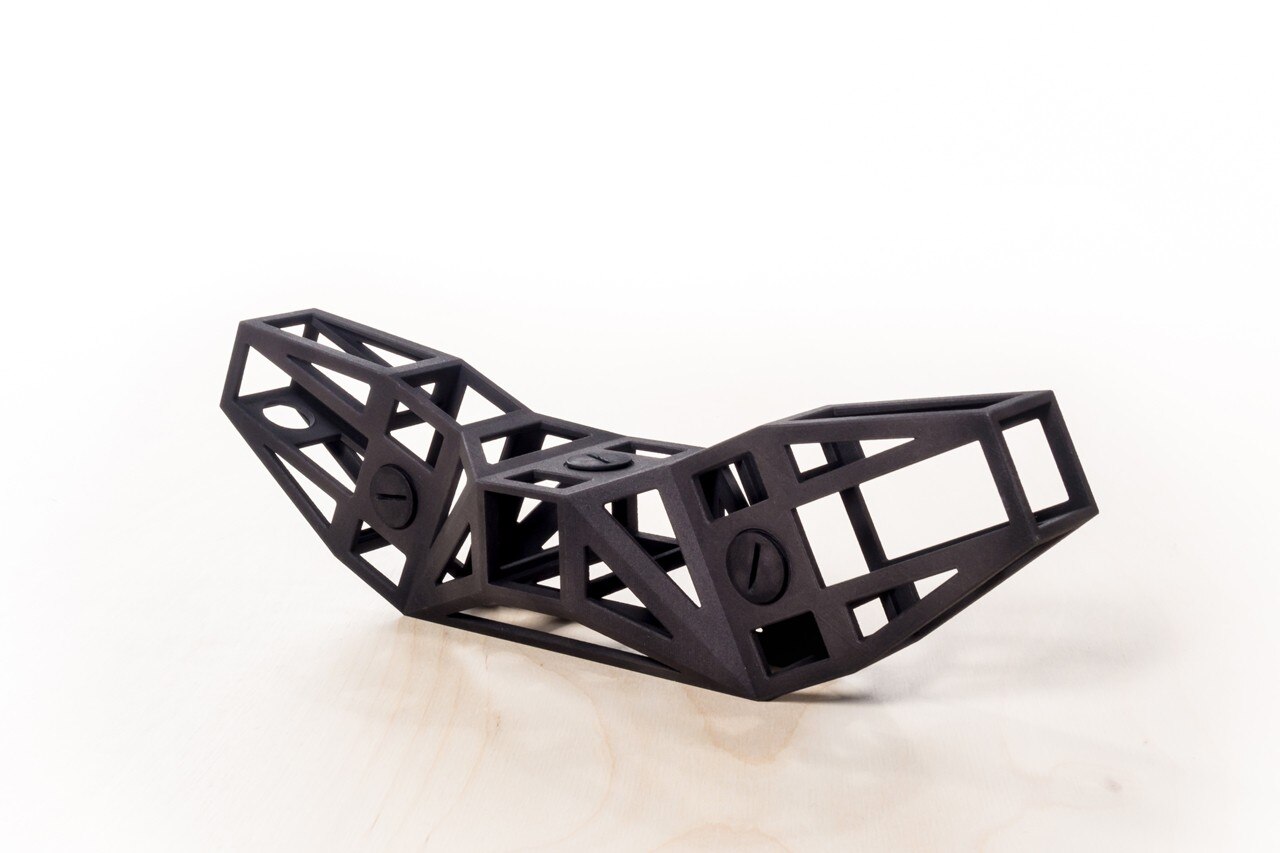 The 20 selected winners are: 24 Hrs Light, Lisa Muller & Franziska Schmidt (DE); All Wood Stool, Karoline Fesser (DE); Atmos, Arturo Erbsman (FR); Current Table, Marjan van Aubel (UK); Dune carpets, Sarah Böttger & Hanna Emelie Ernsting (DE); Fantasia, Lapo Germasi (IT); Kawara Bench, Tsuyoshi Hayashi (NL); Keystones, Mario Minale & Kuniko Maeda (NL), Grand Prize; Magnum, Patrycja Domanska & Felix Gieselmann (AT); Nested – Low metal table to multiply, Alice Viallet (FR); NomAd table, Jan Goderis (BE); Perimeter Shelf, Sarha Duquesne & Levi Dethier (BE); Plug Light, Joyce de Grauw & Paul van den Berg (NL); Project Cooking Table, Moritz Putzier (DE); SALUT, Meike Langer (DE); Svampe – A small table lamp, Alice Viallet (FR);The Phytophiler, Dossofiorito (IT); Triangle Ladder, Frits Kuitenbrouwer (BE); TUMBLE, Koen Devos (BE); WHY HIDING?, Dirk Ploos van Amstel (NL).

24 Hrs Light, Lisa Muller & Franziska Schmidt
Current Table, Marjan van Aubel
Dune carpets, Sarah Böttger & Hanna Emelie Ernsting
Magnum, Patrycja Domanska & Felix Gieselmann
Project Cooking Table, Moritz Putzier