Kundalini presented a new collection of wall lamps at the Fuorisalone 2014 that combines innovative technology with traditional materials, to maximise the design's aesthetic value.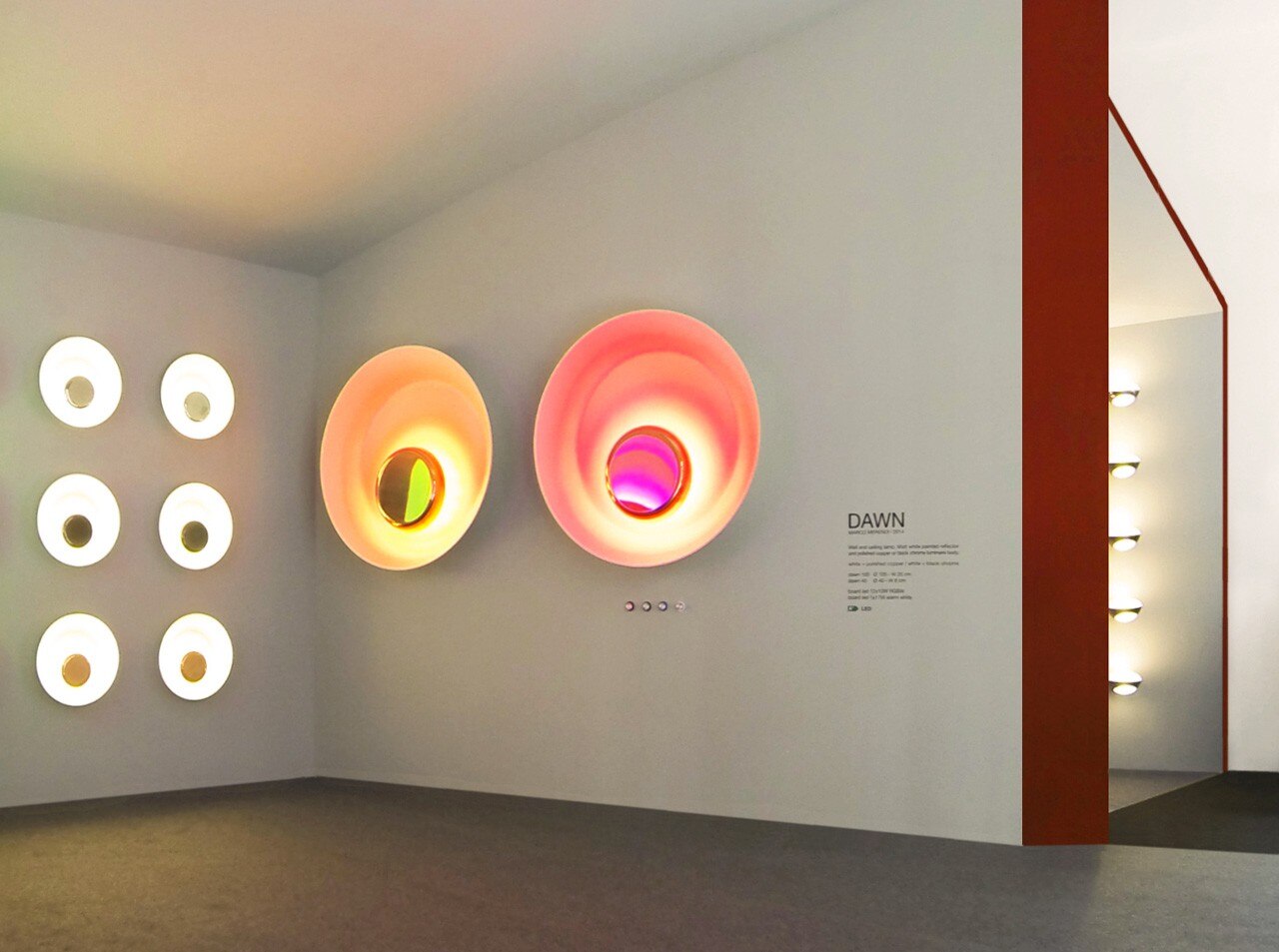 Marco Merendi's " Dawn" is hugely effective in the 105 cm diameter version in spun sheet aluminium and confirms the peculiarity of this company in Milan, which has always applied an unconventional approach to lighting. The use of LED RGBA light bulbs allows variation of the light colour for even more spectacular effects. The 40 cm diameter version, on the other hand, is an easier product for both home and contract although no less carefully developed.
Research into materials by young German designer duo Behurt lies behind the "Tua" wall lamp. With a retro look in keeping with contemporary tastes for old-fashioned forms, it also features black nickel and black tin finishes, completed with etched glass.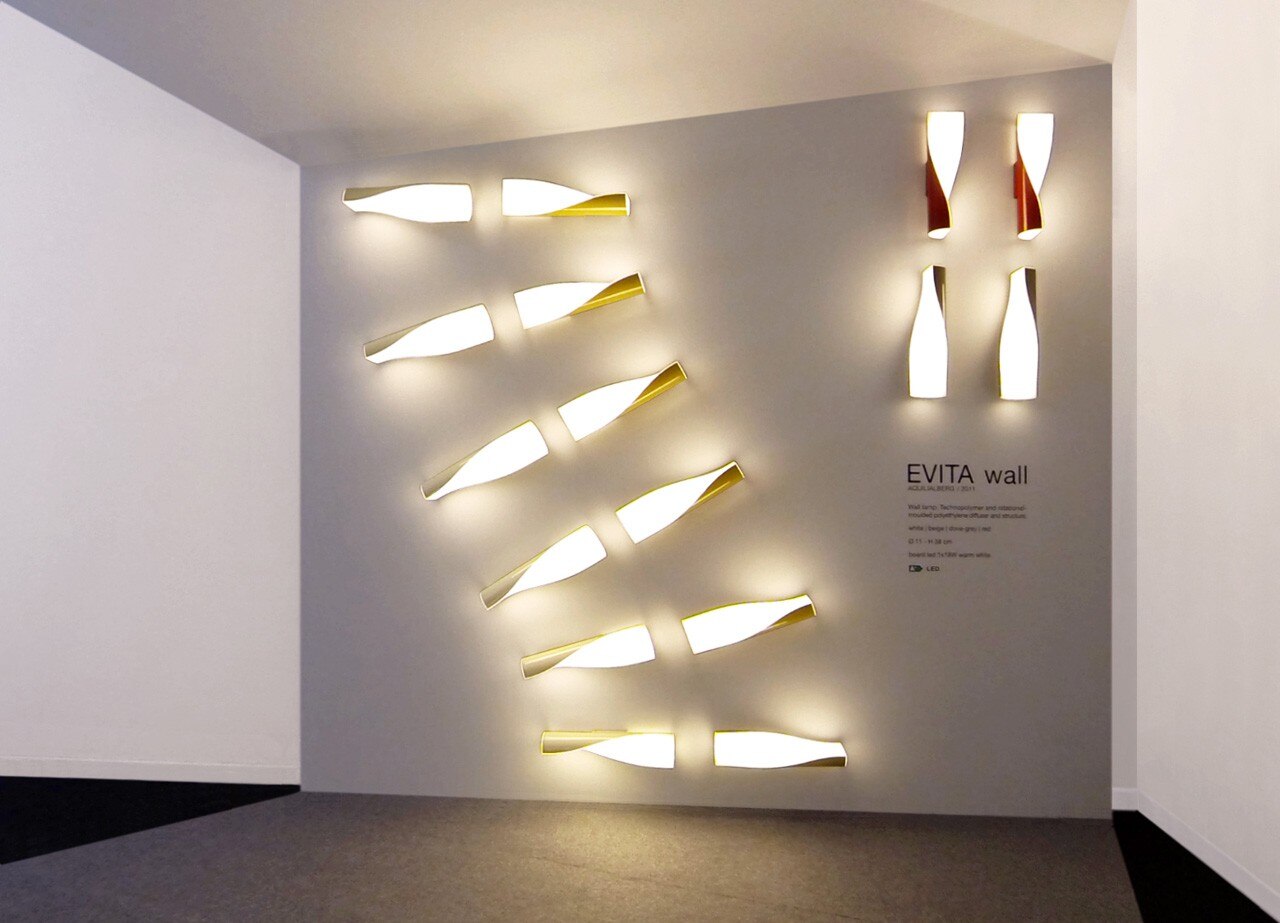 Kundalini WOW!
8–13 April
via Statuto, 16
Milan