On the occasion of the upcoming Design Parade 8, the yearly design festival at Villa Noailles, Hyères, young designer Mugi Yamamoto will present two projects which he has developed as a masters student at ÉCAL. 
The first project, Bio Composite,  is the result of work with professor Jörg Boner, exploring the potential of new materials. Using loam, Yamamoto sought to mix it with biodegradable materials in order to create an ecological, recyclable material. In order to find out which mixture would be the most resistant, Yamamoto tried out 55 different combinations with 24 different ingredients. They were all pressed into the same mold and then air-dried. Later, he measured their resistance by putting increasing weight on them and measuring the breaking point.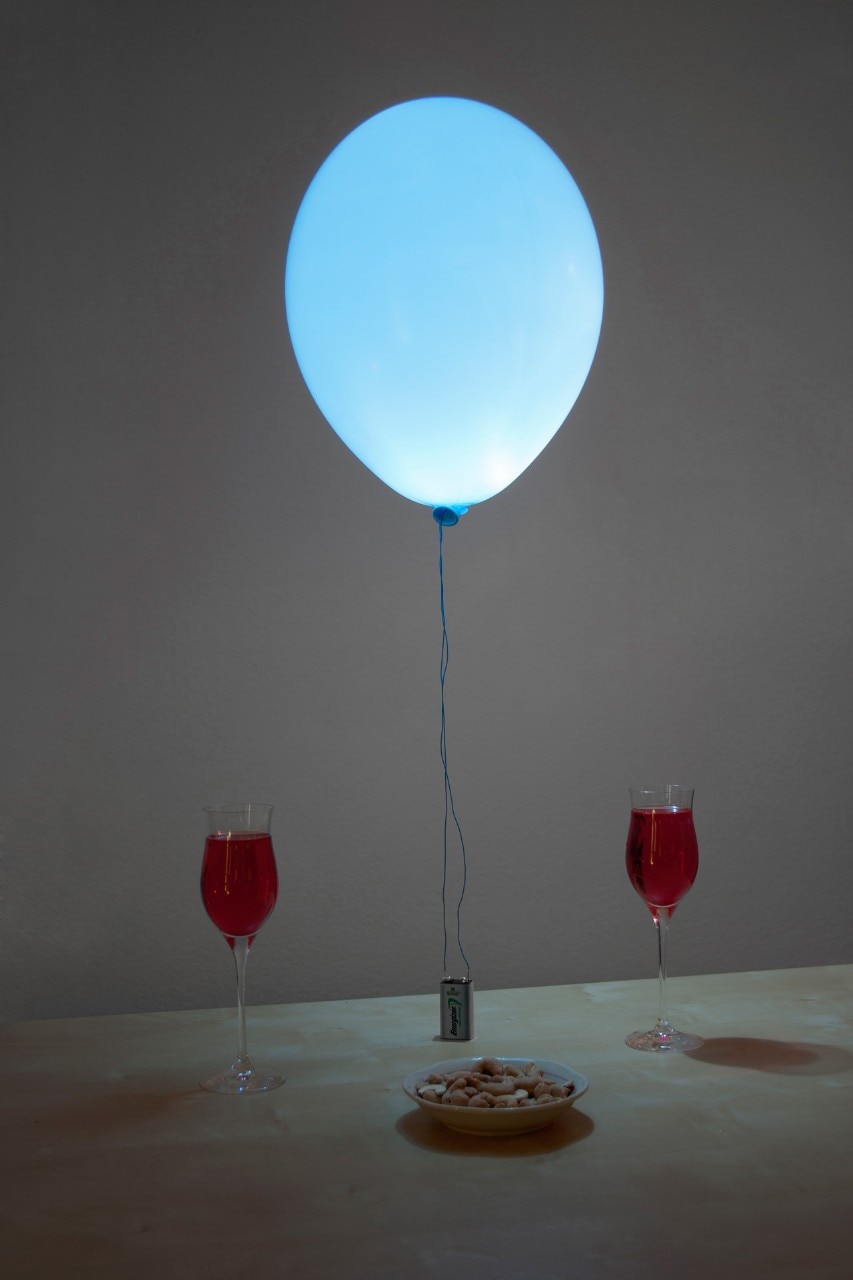 "I was surprised at the strength of the the final material," Yamamoto states. "The stool plate on the picture measures only 2 cm, and yet a person can sit on it. The table is very resistant as well." The designer points out how the use of jute fabric has diverse functions, while also reinforcing the material so that when a part breaks, the jute fabric holds it together, and it can still be used.
The Gravity project, on the other hand, is the result of a one-week workshop in 2010 with British designer Shay Alkalay, in which students devoted themselves to exploring the concept of gravity. "My result was a lamp, easy to build from ready-made parts, but still astonishing," states Yamamoto. "Every piece has two functions: the battery is an anchor and energy source, the cable fixes the balloon to the anchor and transfers energy, the balloon is a lampshade and container for helium."