The Triennale Design Museum, in collaboration with lighting manufacturer Flos, presents the first major Italian anthological exhibition dedicated to Gino Sarfatti, Il Design della luce ["The Design of light"]. Curated by Marco Romanelli and Sandra Severi Sarfatti, the exhibition coincides with the 100th anniversary of Sarfatti's birth.

His work has had a significant impact among the international collectors' scene, as shown by the fact that the broad choice of exhibited works comes from the collection of Clémence and Didier Krzentowski, from Paris' Galerie Kreo, while it was mostly overlooked in Italy. Among the contributors, the Archivio storico Flos has also made a substantial corpus of works available.

The exhibition is an opportunity to definitely consecrate Gino Sarfatti among the masters of Italian and international design, while simultaneously reviewing its pioneering works in lighting design. During his continuous, relentless activity from the end of the 1930s to the early 1970s, Gino Sarfatti developed, propelled by a strong innovative drive, more than 650 lighting projects, organising their manufacturing and distribution in the major international markets.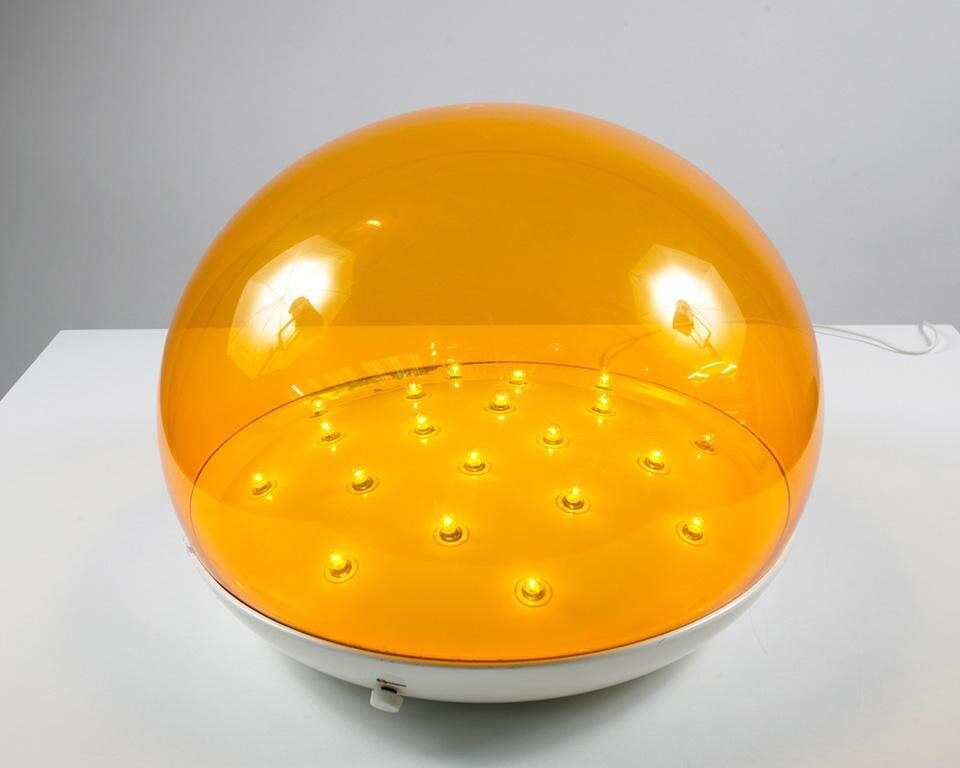 In the exhibition, a wide choice of items tells the tale of Gino Sarfatti's works, showing the connection between light and space — which he dealt with in a particular way — while simultaneously displaying Sarfatti's lighting experiments and inventions.

Through 11 November 2012
Gino Sarfatti. Il design della luce
Triennale di Milano
Curated by Marco Romanelli and Sandra Severi Sarfatti
Exhibition design by Amedeo Cavalchini and Francesco Librizzi
Viale Alemagna, 6, Milan