Conceived as a development of the Domus system, "domusforum – the future of cities" is proposed as a platform for exchanges between architecture and its related disciplines. The aim of this initiative is to gain an overview of the trends and dynamics at play in the urban world of the near future.
The first edition of domusforum was held at the Teatro Parenti in Milan on 11 October 2018. The event's distinguished speakers included, among others, the sociologist Saskia Sassen, the Oxford University philosopher Luciano Floridi, the African activist Samia Nkrumah, the EPFL geographer Jacques Lévy, the visionary sociologist and journalist Evgeny Morozov, the president of Fondazione Cariplo Giuseppe Guzzetti, and the Mayor of Milan Giuseppe Sala.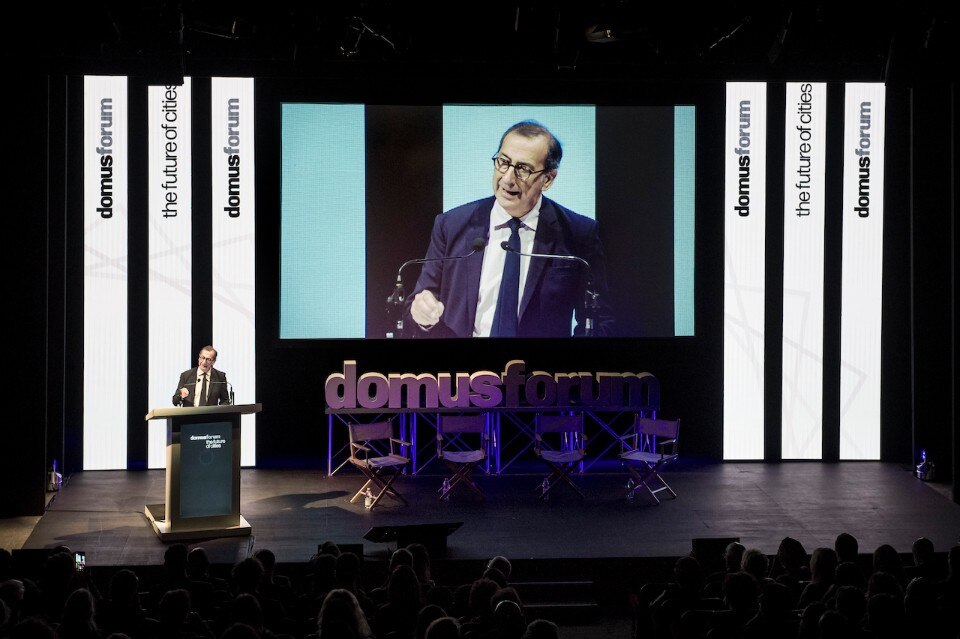 In the second edition of "domusforum – The Future of Cities" (Milan, Teatro Parenti; October 10, 2019), the debate will focus on physical, intellectual and social energies that will animate the city of tomorrow. How can we generate them? How can we bring them together in a coordinated approach, guiding them towards the production of an urban society that is fairer, more inclusive and accessible – and therefore, hopefully, better.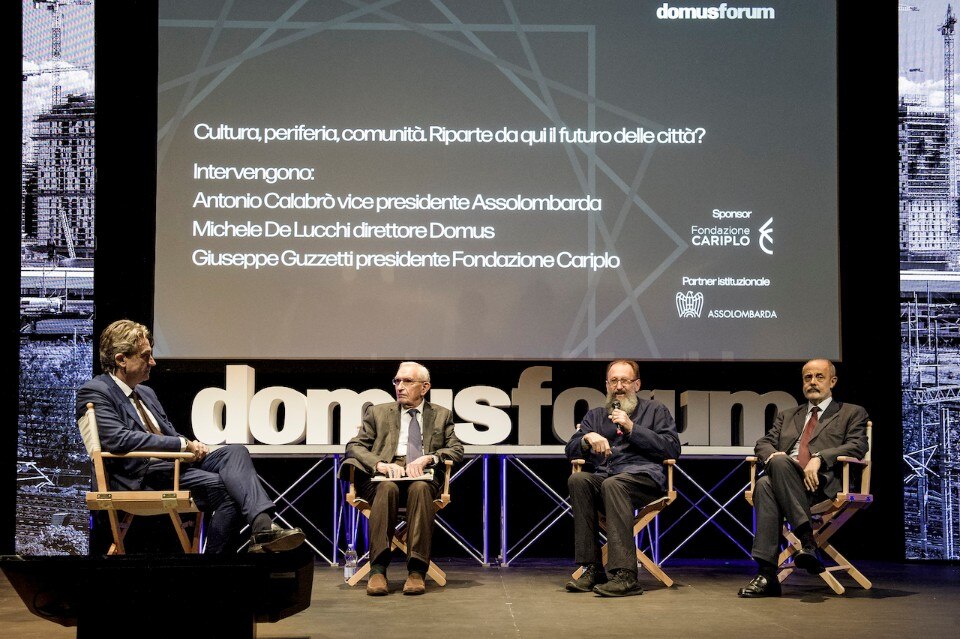 Once again, these themes will be discussed by leading international figures in the fields of design, institutions, economics and finance, social sciences and business.In addition, as with last year's event, Domus will present the results of a new and unpublished survey in collaboration with ISPI - Italian Institute for International Political Studies.