This article was originally published in Domus 967 / March 2013
"Typically they are like oil and water," explains Carter Cleveland, as he writes the terms Art and Science on a large Post-it note. He's referring to the way that the canons of art and design history, which employ the critical and analytical methods of the humanities, have resisted the empirical approach of the sciences to convey their subject. He passes me the note across a conference table on the 25th floor of the building in Lower Manhattan where Artsy, the start-up he founded 4 years ago, now has its headquarters.
Artsy is an online platform that facilitates learning about and collecting art, and like many of the most transformative ideas of the Information Age, it began in a dorm room. While studying computer science at Princeton, Carter had the idea to create a website that would make art more accessible to young people, similar to what Pandora, the Internet radio and automated music recommendation service, had done for music. While Google's Art Project uses thousands of high-resolution images of artworks to reproduce the museum experience online, Artsy is fundamentally a digital experience, using algorithms to filter and suggest artworks to users. The idea is novel and generous, and the combination of interdisciplinary methods — art and design history, taxonomy, mathematics, computer engineering and interface design — that Artsy has employed to accomplish this task have created a radical and powerful structure for viewing and classifying art and design history.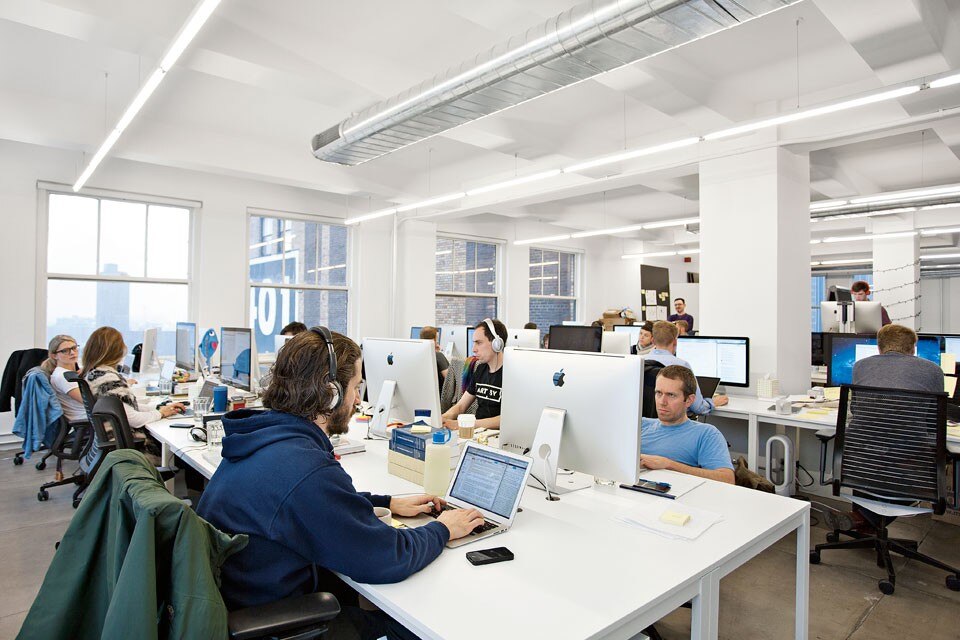 The initial model for Artsy's database was Pandora's Music Genome Project, which offers a taxonomical structure by which songs, and in Artsy's case artworks, could be mapped with the use of hundreds of possible descriptive features called "genes". While Pandora automates the selection process based on a user's previous choices and its taxonomical structure is hidden behind a few basic tools, Artsy is manual, allowing the user to navigate through artworks and select classifications. In the process of executing its own Art Genome Project, Artsy has expanded its list of for-profit and non-profit services in the art and design worlds, raised 7 million dollars in venture capital, hired an interdisciplinary staff of 45, and amassed a growing database of images that includes over 21,000 works of art and design. Artsy's financial structure differs from other free information platforms.
While Wikipedia relies on donations and Pandora profits from advertising, Artsy has raised venture capital for its potential to profit from e-commerce and commissions on artworks that galleries sell through referrals from the website. Artsy investors Eric Schmidt, executive chairman and former CEO of Google, Jack Dorsey, co-founder and CEO of Twitter and Square, Wendi Murdoch, art collector and wife of Rupert Murdoch, and Dasha Zhukova, philanthropist and entrepreneur, are betting that Artsy will bring disruptive innovation to the art market via the Web. Because Artsy's platform is powered by the Art Genome Project, this new history enterprise is receiving VC cash injections that traditional venues for historical work, publishers, academia or museums, could only dream of. It's precisely this Silicon Valley approach — cash infused, interdisciplinary and collaborative — that makes Artsy so radical within the canons of art and design history, and allows it to tackle such an ambitious endeavour as The Art Genome Project.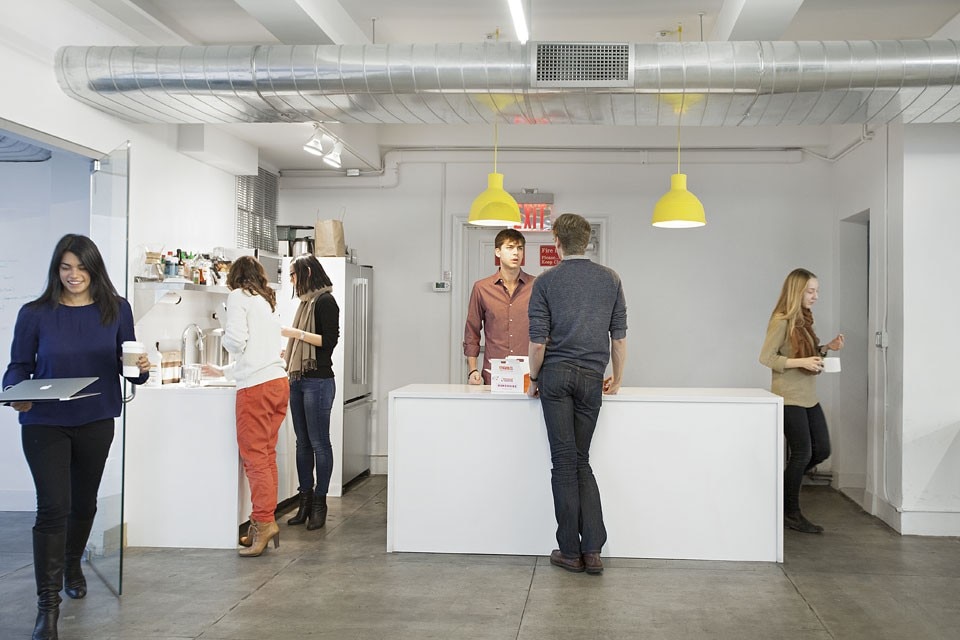 The Art Genome has over 1,200 genes that map characteristics in a number of categories: medium or technique, style, subject, region and areas of contemporary art. Additionally it's possible to filter works by colour, scale, date, an artist's name, and monetary value if the work is for sale. When a work is assigned a gene, its relevance within that attribute is valued between 1 and 100, allowing highly nuanced classification. A work can have numerous possible genes, for instance the S.A.M. N° 506 table by Jean Prouvé currently has genes for Design and Decorative Arts, Table, Post-war French Design, Furniture and Wood. Each of these genes can be opened to reveal artworks and designed objects with similar characteristics. All of these functions create the first adaptable taxonomy for art and design, capable of organising an unlimited number of taxonomies, each tailored to the user's specific interests.
To offer high-resolution images of vast numbers of artworks Artsy formed an agreement with the Artists Rights Society, allowing them to digitally reproduce artworks held by galleries, private collections, museums and estates, for non-commercial purposes. For institutions that don't have the technological infrastructure or the rights to make their collections accessible online, Artsy presents a win-win opportunity. In addition to partnerships with over 300 art and design galleries, Artsy has agreements with over 80 non-profit institutions. As Artsy partners with more galleries and institutions their art and design database grows in scale, diversity and strength.
The current version of Artsy was launched publicly in September 2012, and though still in its 1.0 phase, the website's potential lies in how further refinements are handled. Though the design collection is expanding rapidly, it is currently too small to be called a library; at this time there are no works by masters such as Ettore Sottsass or Eileen Gray to be found. Genes currently do not distinguish between art and design and decorative arts, so a search under the gene Mass Media calls up furniture pieces made with recycled newspapers and photography of Kate Moss. While this allows serendipitous discovery for the casual user, and gives the uninformed enthusiast an intuitive and accessible means of learning about art and design, it would be very frustrating for a professional trying to use Artsy as a research tool. To better serve professionals many simple improvements could be made that would dramatically expand Artsy's capabilities. It's not yet possible to view a list of all the artists and designers included on the website.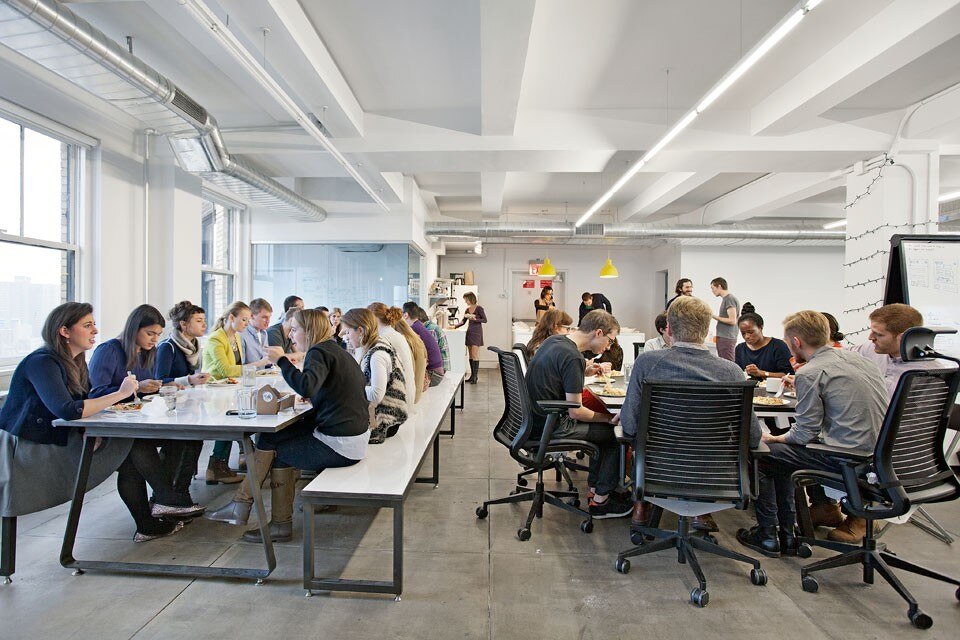 The website is also unable to narrow a search using specific dates or the overlap of two genes. For instance, Artsy can be filtered under the gene Bauhaus, but it isn't possible to refine this search to isolate works made between 1919 and 1925 (when the school was in Weimar), or to single out works of jewellery made at the Bauhaus. Though The Art Genome is made up of 1,200 plus genes, only 259 of those are visible in the browse menu. Many of these improvements are in development for future iterations of Artsy's website. Unlike books, which can only be modified between editions, the website is made of millions of layers of edits that can be reworked at any time. Future enhancements could make it possible to sift history using several filters to isolate highly specific pools of work.
For instance, the filters Wood, Table, Round, Italy, 1968-1981 could isolate round wooden tables made or designed in Italy between 1968 and 1981. Anyone who has ever attempted gathering such a survey on the Internet knows that scattered sources, contradicting information and poor-quality images make the task frustrating if not impossible. Gathering this information from physical libraries and archives is costly and time consuming, and can be unfeasible within a project's budget or deadline. If Artsy reaches its goal of having images of all the world's art and design works, they will have created a comprehensive online library and revolutionised the way we access and navigate art and design history. Unlike the opinionated and subjectively ordered history book, this neutral and re-configurable database will allow us to access any work of art or design, within any imaginable order, and instantly.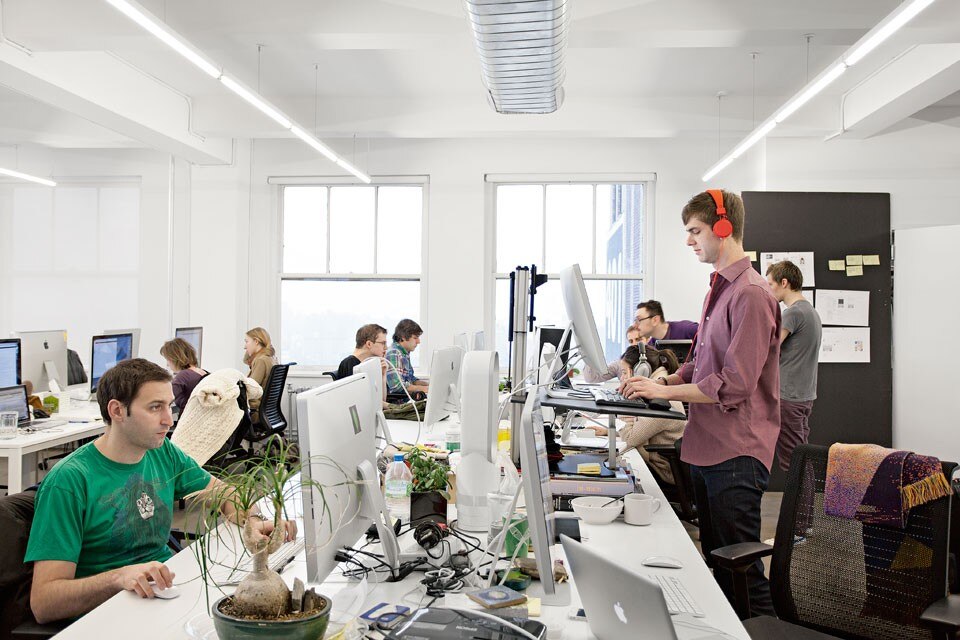 Artsy is inventing the omnitaxonomy, and countless untold histories could emerge from it. Interested in the complete history of pink polyurethane objects made during the 1980s in the US? No problem. Easy access will enable new strains of historical analysis—good and bad—from those within and outside the art and design history professions. The omnitaxonomy will also enable the historian to gather information rapidly, giving more time to the interpretation and curating of material.
Though none of this would be possible without algorithms and computer engineering, the subjective touch of the humanities and the traditional methods of art and design historians are fundamental to Artsy's work. Matthew Israel, head of The Art Genome Project, emphasises the importance of curating significant works, using terminology that is accepted within history and criticism circles, and creating genes that clearly represent existing and emerging historical categories. Artsy's hybrid approach is perhaps most immediately visible in the physical arrangement of the company's offices. Carter works at a stand-up desk amid art and design historians, mathematicians, computer engineers, interface designers and liaison staff to Artsy's institutional and gallery partners. Everyone swaps desks every few weeks to resist routine and keep collaborative spirits high. While the art historians use team management applications like Pivotal Tracker and Trello, favourites among programmers, to manage the construction of the genome, the engineers' coding is influenced by the historians' concise and precise language. It's too early to tell if Artsy's business model will prove successful, or if they will bring disruptive innovation to the way people buy art and design, but today this company is dismantling professional silos and expanding the repertoire of tools available for telling and building art and design history. Jonathan Olivares, designer and writer