Designed by Büro Ole Scheeren, the Guardian Art Center is new typology of a hybrid arts institution in the heart of Beijing. Offering museum galleries and conservation facilities, the building is also a community resource with restaurants, a hotel, flexible events spaces, and integrated public transport infrastructure.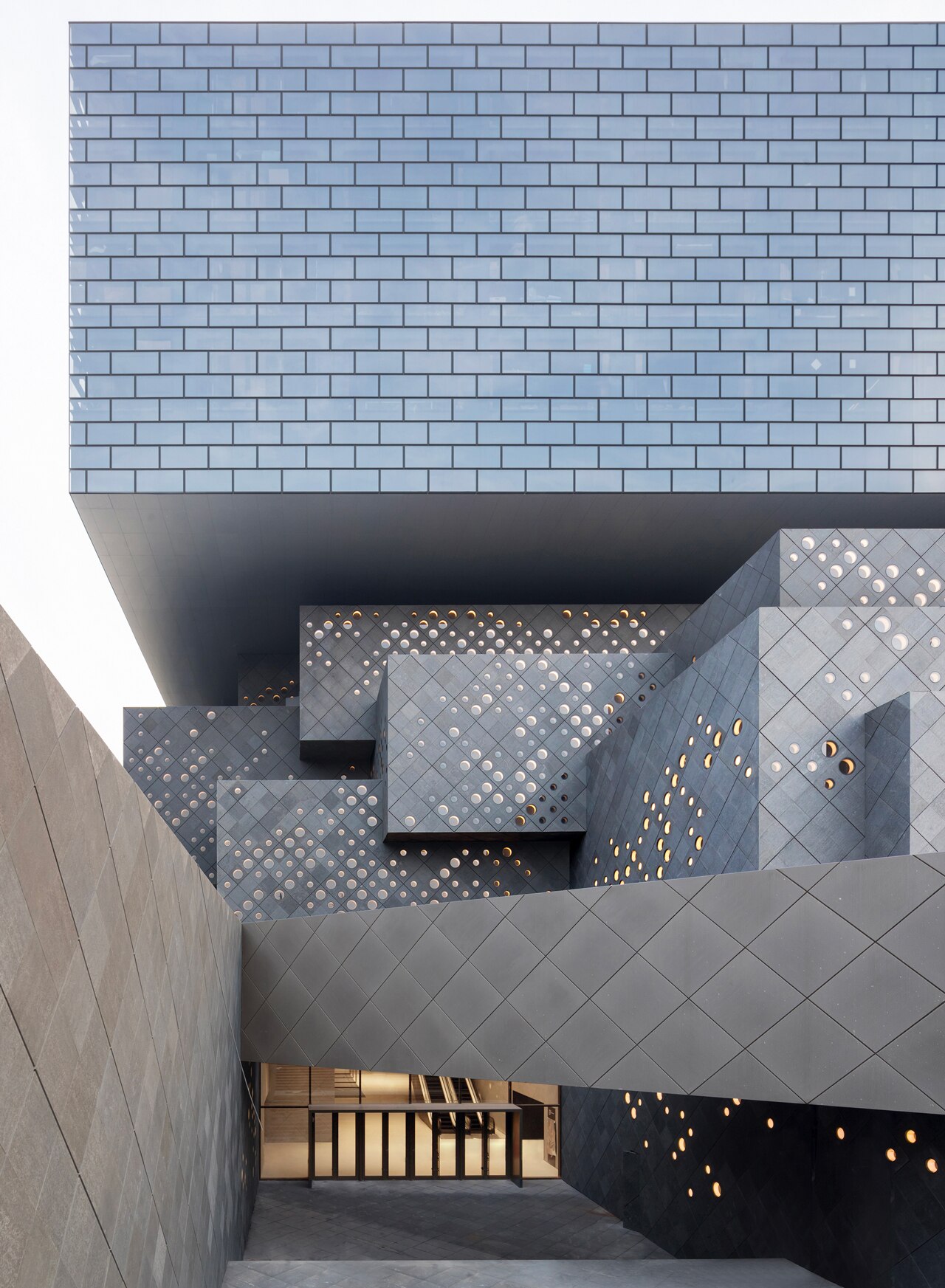 Designed as a sensitive insertion within the urban fabric of Beijing, the Guardian Art Center's architecture strikes a delicate balance of old and new and pays homage to its surroundings. The building's lower portion is a series of nested stone volumes that echo the scale and materiality of the adjacent traditional hutong courtyard houses, while a floating glass ring above exemplifies Beijing's status as a global metropolis.
The pixelated volumes made from grey basalt stone have been carefully perforated with a lyrical pattern of circular lenses that admit light to the building's interior, based on an abstraction of a historic Chinese painting. Resting atop the lower stone portion of the building is a floating ring composed from window-sized glass elements in a brick pattern. The ring's placement atop the lower stone pixels lends the building a sense of weight and gravitas that ties it to Beijing's architectural character. The contrast between the structure's complimentary elements creates a vibrant aesthetic that acknowledges the complexity and multivalence of a contemporary city.
Project:

Guardian Art Center

Location:

Beijing

Program:

mixed use

Architect:

Büro Ole Scheeren

Completion:

2017