Khamsa, the eye in the hand, recognized as a sign of protection is the symbol Atelier Koe played with in the design process for this house in Senegal.

The project concept revolves around the notion of connexion and transition, from inner to outer, from light to shadow, from public to private, from reflection to absorbtion, from dry to wet, from social to intimate.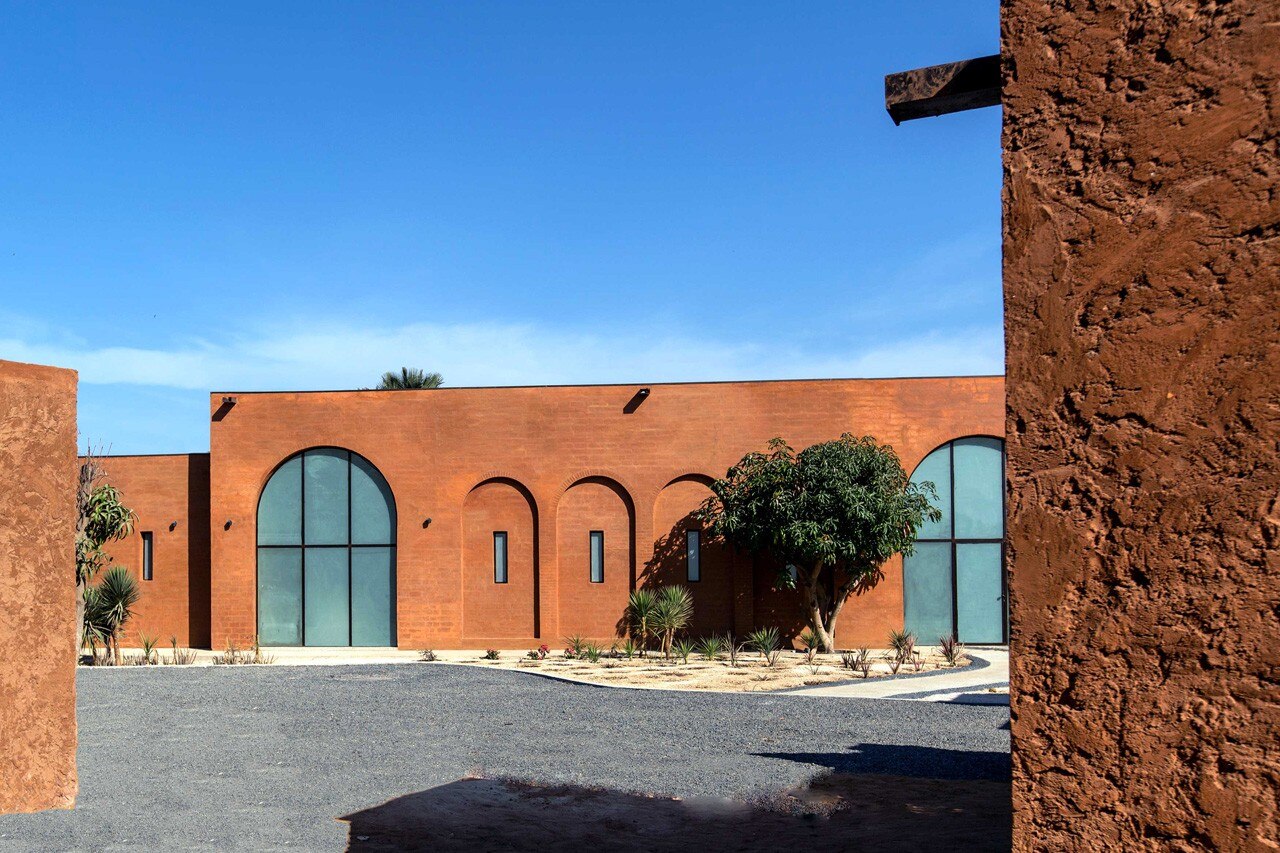 The construction uses compressed earth bricks stabilized with 8% portland cement for the main house and poured earth for outbuildings. The purposely blind facade incorporates opaque glass for privacy and allows visitors once inside to discover the interior and back exterior panorama.
The back of the house takes advantage of a north facing window wall, maximizing views of the pond, pool and jacuzzi as well as the existing landscape of tropical trees and vegetation on the property. This living area provides a connection to nature and offers the owner a private oasis.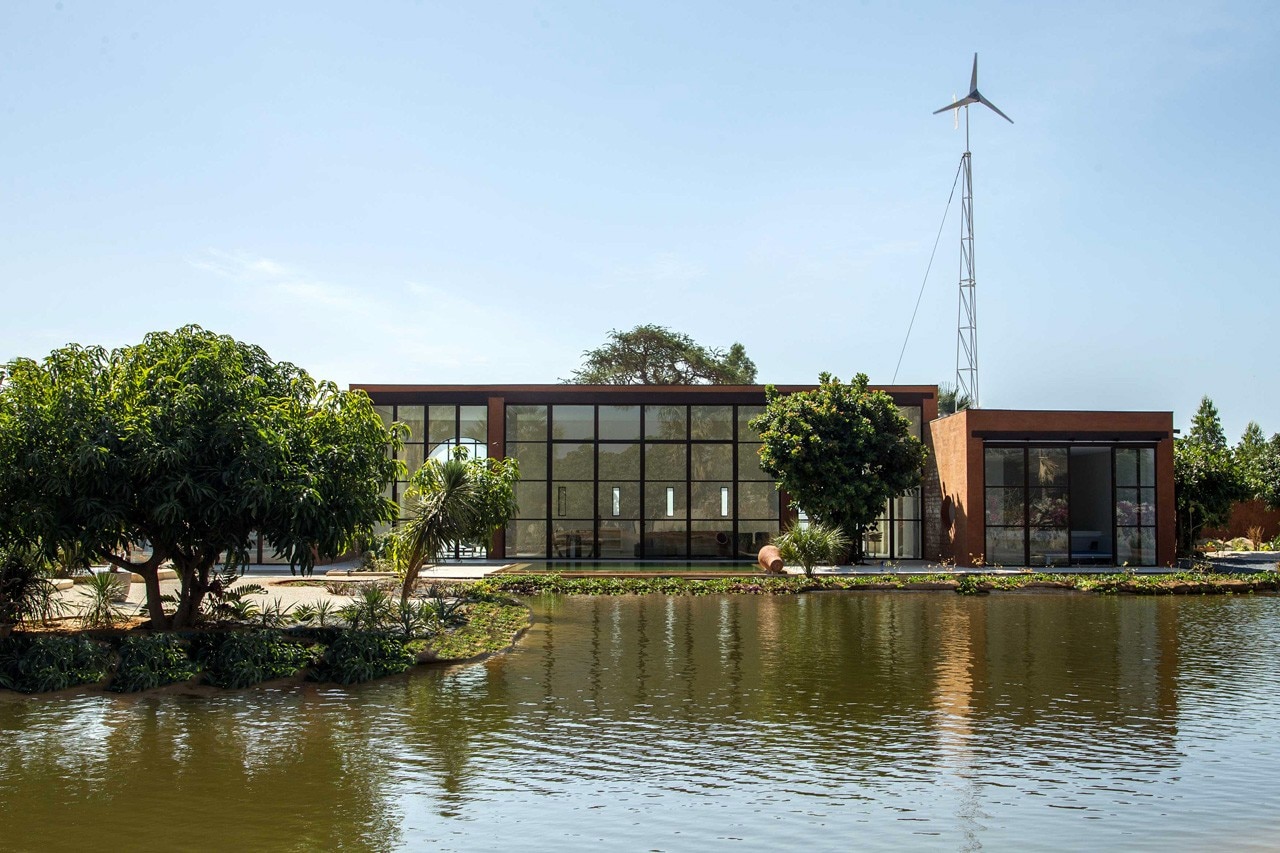 The architects created a seamless interior-exterior transition to maximize light and natural views. Each room features glass walls which open to a unique secluded landscape.
While the public gathering spaces rely on open volume, the two bedroom suites have been scaled down to bring a more intimate ambiance. The open floor plan relies on volume and simplistic spaces with an unobstructed flow. The intentional 5 m high dropped ceilings allow for natural air ventilation and insulation in addition to a dramatic perspective.
Both the swimming pool and jacuzzi are naturally filtered by an adjacent aquatic plant zone, eliminating the need for chemical additives. The large surface area offers a cooling micro-climate. The aim was to create an ecological living experience according to the client's needs that reflects the input, creativity and talents of each participant while also respecting local resources and customs. 

Kamsa House, Senegal
Program: single-family house
Architects: Atelier Koe
Participating architects: Richard Rowland, Hippolyte Gilabert, Clement Dagneaux
Area: 350 sqm
Completion: 2015