The theme chosen by Josep Torrents i Alegre, curator of the Catalan Pavilion in Venice, is grafting and, to convey his idea, he speaks of the age-old concept of agricultural grafting that can, for example, transform a vine into something new.
As he is keen to stress, the sum of two parts always creates something better. He begins with the illustrious example of legendary Catalan architect Josep Maria Jujol, who worked with Gaudí. The pavilion then sought out 16 designs, virtuous examples that share the same approach to the design process: an honest, delicate and intelligent exchange with a place, its history, its conformation and that done by whoever preceded us. They are projects on different scales, new designs and refurbishment projects, all showing that this ability to recognise the fragility of a place has endured for more than 100 years – right up to the youngest designer generations. 

Why start with Jujol?
Josep Maria Jujol, an architect who worked with Gaudí, was the starting point of my research. Free and original, he is impossible to pigeonhole. The project is his most famous house, Casa Bofarull, a 16th-century country residence. The two female owners asked Jujol to repair the roof, a job that turned into 20 years' work, with stops and starts dictated by the clients' finances. Over the 20-year period (1913-1933), Jujol transformed the old house into something new. What we wish to illustrate is the process, the work method. How did he approach a project and with what materials? Original drawings from the Jujol archives show how he worked and his concept of numerous unique fragments that are mixed to create a dialogue. The theory behind the pavilion is that Jujol's same work method is to be found in Catalan architecture of the last 100 years. On the one hand, we illustrate the architectural design and construction process. On the other, we examine how we perceive these buildings once the architecture is terminated via a number of videos specially produced for the Biennale, with artists, actors, musicians.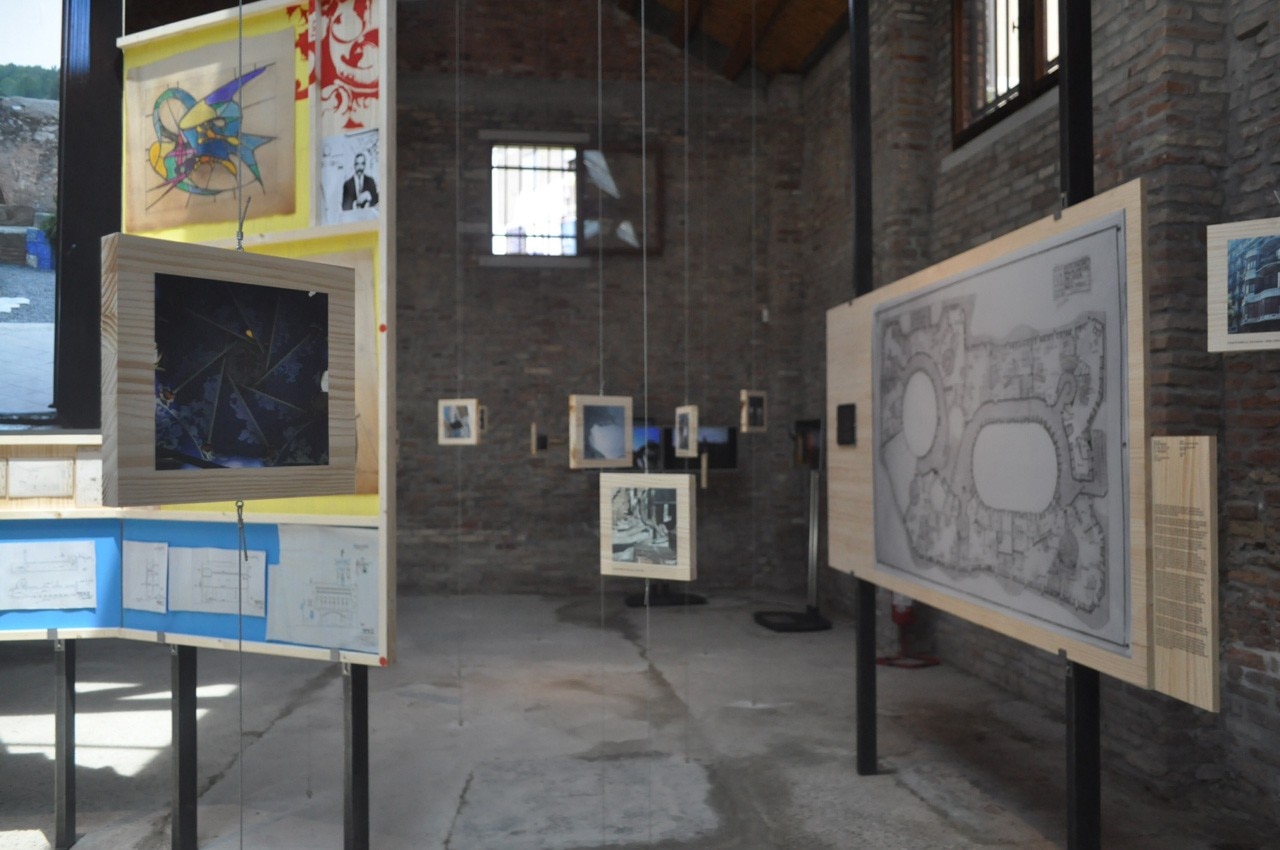 How did you select the architecture in the exhibition? What is the common thread?
We chose 16 architectural projects that manage to mix elements; they intertwine, they graft. All architects have their own work method but what we see is an approach that succeeds in creating a dialogue between architect and place. It is interesting that the architect is never a star; they are delicate in their approach and their intervention does not distort what already exists. We are in a timeframe and receive what is left for us by those who preceded us and we, in turn, must also make a contribution. This means that we have a chance to improve something, as occurs with grafting. There are interventions of different kinds and scales: from apartments in the attic of La Pedrera, designed by Francisco Juan Barba Corsini in the 1950s, that that establish a great dialogue, to a covered square by RCR arquitectes that retrieves the absence of a demolished theatre with a bridge linking two parts of the city divided by a river, a very radical structure that works on absence. Changing scale and concept, we move on to a landscape project by Battle i Roig for Vall d'en Joan, an immense area of the landscape and as deep as the Sagrada Família, disfigured by a former landfill site serving Barcelona; it all had to be rethought when they decided to close the landfill. The architects tried to use what was there to produce farming memories and, gradually, eight years on, nature is taking its course, despite all the gases and polluted water. Humans have grafted nature where it had been destroyed, also by human intervention.
This grafting attitude spread after the death of Franco and with the advent of democracy. The first example from that period is a church by José Antonio Martinez Lepena and Elias Torres Tur in Ibiza. A 1982 intervention that is reminiscent of some of the ways Jujol worked. Then, there is the Carme Pinos project to convert an old factory to a school in Badalona; and an urban project in Bagdad by AV62, who won a competition to restructure an old quarter in the city centre; they are working with the local population and the municipal authorities. Cities are fragile and their project explores this fragility. The first proposals are for a reconnection following a cultural and social exchange.

What materials have you chosen to show apart from photographs?
We asked the architects to illustrate their work process and this is why each presentation is different from the others, because every architect adopts a different process. The two young architects Calderon and Folch, for example, narrate their project with words and concepts, instead of through drawings, describing their relationship with the house, the blacksmith and their clients. Flores and Prats, by contrast, amassed a project lasting 18 years in a cupboard and decided to bring the cupboard to Venice.
In Palma, Majorca, they turned a stratified construction of Arab origin into the Casal Balaguer cultural centre – and stored all their models in the cupboard.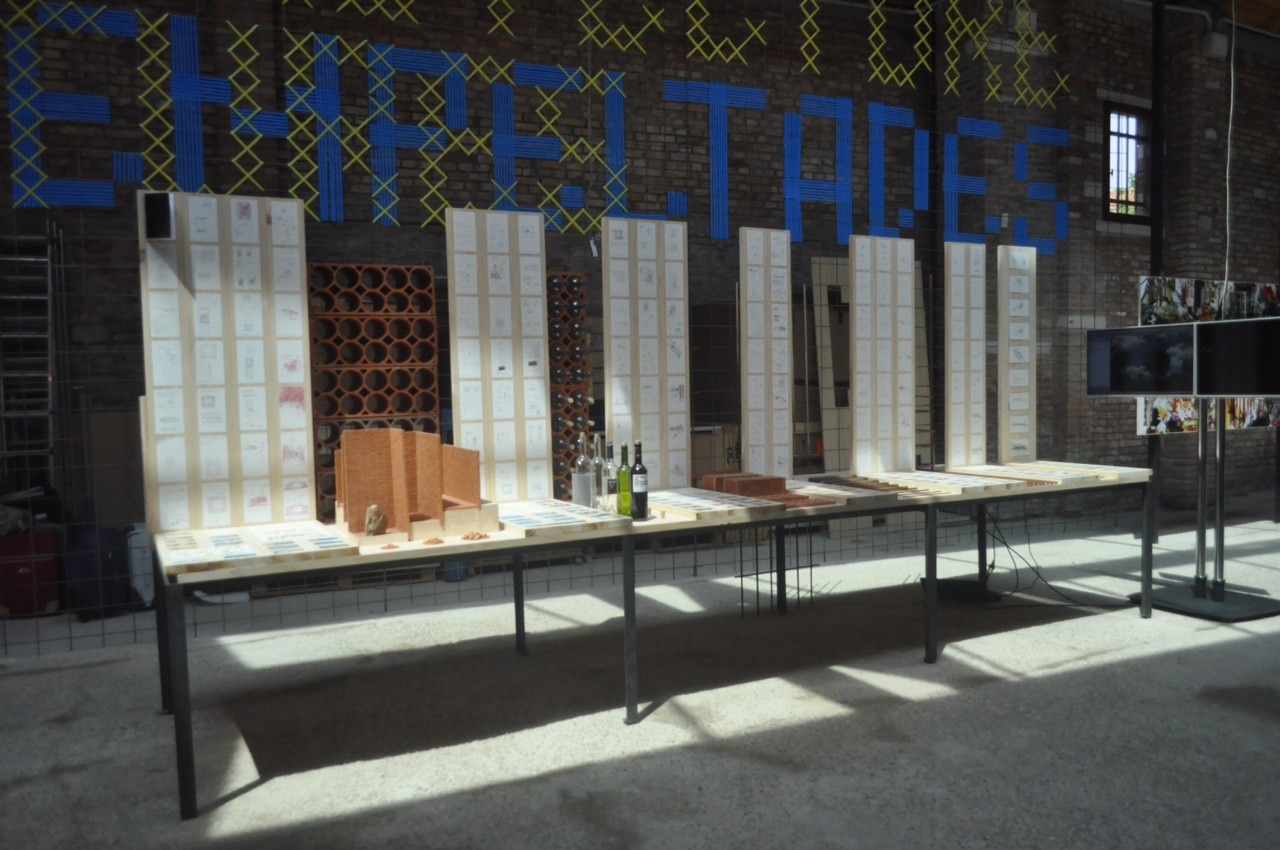 Is grafting a recurrent theme in Catalonia?
I believe so. We are talking about different generations of architects and different project types and scales, but all share the same approach: one that recognises the fragility of the place. Garcés, De Seta / Bonet Arquitectes designed three Metro stations with all the systems and structures exposed, recognising the civil works that should normally be hidden.
Interventions on different scales, new designs and renovation projects, all adopt the same approach: the awareness that you are not the first person to arrive in that place.
In the mental health facility designed by Miàs Arquitectes in collaboration with the patients, the dialogue or the grafting centres less on the existing construction and more on the way the doctors work. It is not so much about a building as about people. This is another, delicate way of recognising a place.

Grafting Architecture. Catalonia at Venice
Organisation: Institut Ramon Llull
Curator: Josep Torrents i Alegre
Co-curators: Guillem Carabí Bescós & Jordi Ribas i Boldú
Cantieri Navali, Castello, 40 (Fondamenta Quintavalle)

Grafting Architecture, Catalonia Pavilion, Venice Biennale 2014
Grafting Architecture, Catalonia Pavilion, Venice Biennale 2014
Grafting Architecture, Catalonia Pavilion, Venice Biennale 2014