This article was published in Domus 971 July/August 2013

Prologue
In times when financial hardship is dramatically jeopardising our basic human needs—the right to housing being one of them—unexpected and creative mechanisms of relief arise.

When governments and institutions fail to provide immediate solutions to these problems, unprecedented reactions from untrained actors come into play. Interestingly, this destabilising moment in finance capitalism also underlines its obscure way of working by surfacing our absolute dependency
on it—both economically and psychologically. These moments not only have an impact on how we react to this monetary circumstance, but they also have an impact on our basic notion and understanding of capital—shifting our reading of housing and domestic architecture, for example, from a social right to a contemporary form of currency. When faced with situations like these, society as a whole changes, and therefore changes, or moments of relief, rupture and reinvention emerge.
Modelled after a real-life ongoing raffle to win a house in the microstate of Andorra, held with the aim of liberating its current homeowners from an overwhelming debt, The Housing Act explores crowdsourcing as a relief strategy to finance the debt of households. As part of a broader project of the "New Publics" programme at the 2013 Lisbon Architecture Triennale, The Housing Act turns the spotlight on the paradoxical concepts inscribed in a contemporary domestic architecture that is so intricately dependent on a global system.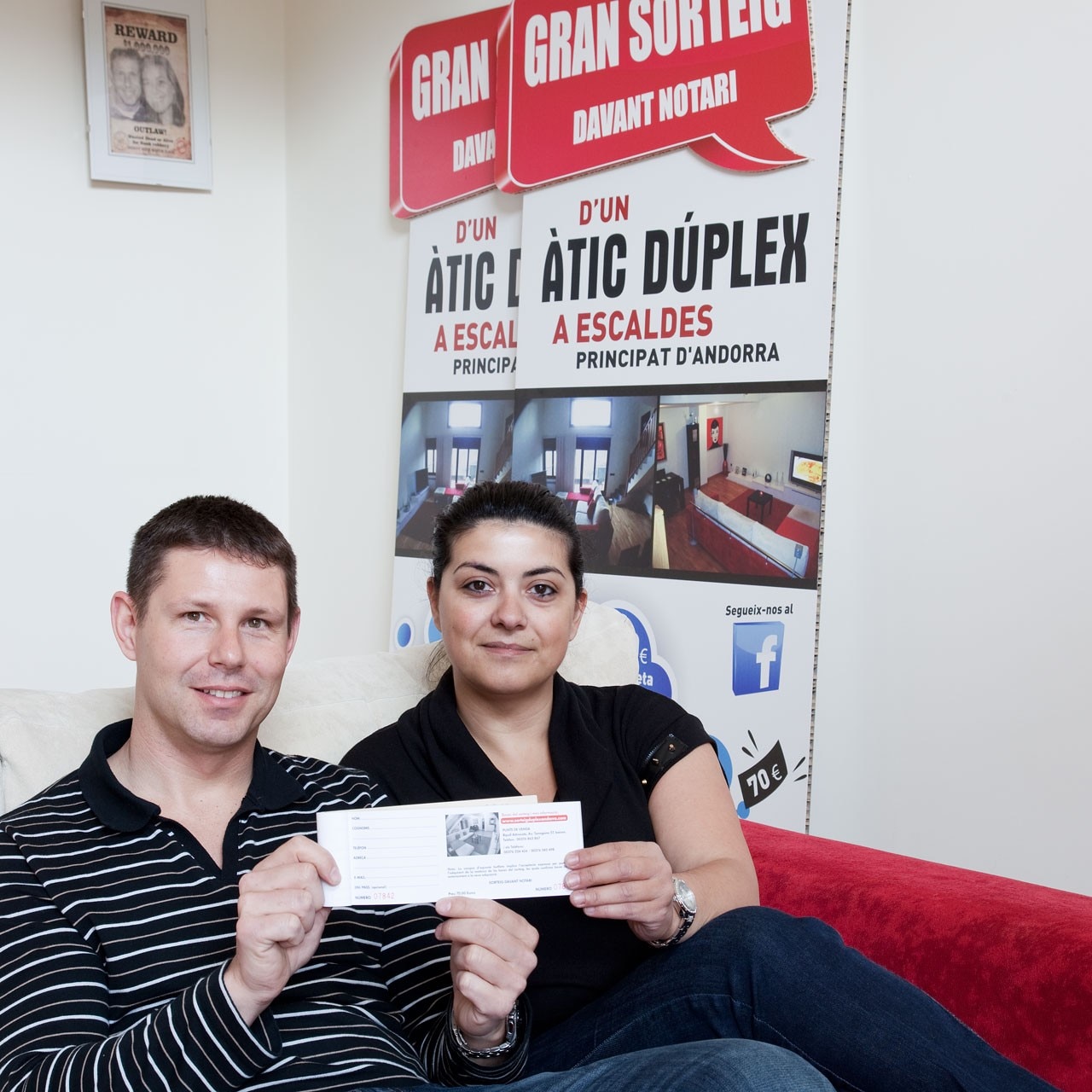 Act I
Sergio Trouillet Alba and Mónica González Lagunilla cannot afford to pay the mortgage for their house in Andorra. It was purchased during the real-estate boom in 2007, but since then their financial situation has changed dramatically. The lack of buyers and the tragic fall in property values prohibits them from even thinking of selling it.
The couple resists foreclosure and continues to pay their contractual debt, since unlike the us, there is no deed-in- payment in Andorra. Therefore, they begin to look for feasible alternatives and venture off to launch a legal online raffle, which, through the sale of 10,000 tickets at 70 euros each, will allow them to raise enough money to pay back their loan and award a lucky winner with a debt-free home.
In order to inscribe it into a legal framework, they reached
out to the Ripoll law firm to develop a new type of contractual agreement that would set up the guidelines to move forward with the raffle and provide a precedent that could be applied
to similar cases.
Even if legal supervision is required, the guidelines are freely available online—like an open-source manual for a diy raffle that allows other individuals to organise their own. According to Sergio, their bank fully agreed on the raffle idea, reading it
as a win-win situation for both parties.
Sergio and Mónica's raffle takes place with real-estate units consisting of a 100-square-metre duplex with a 22-square- metre terrace, 3 double bedrooms, 2 complete bathrooms, a kitchen, a large living room, a dining room, a parking place and a storage room.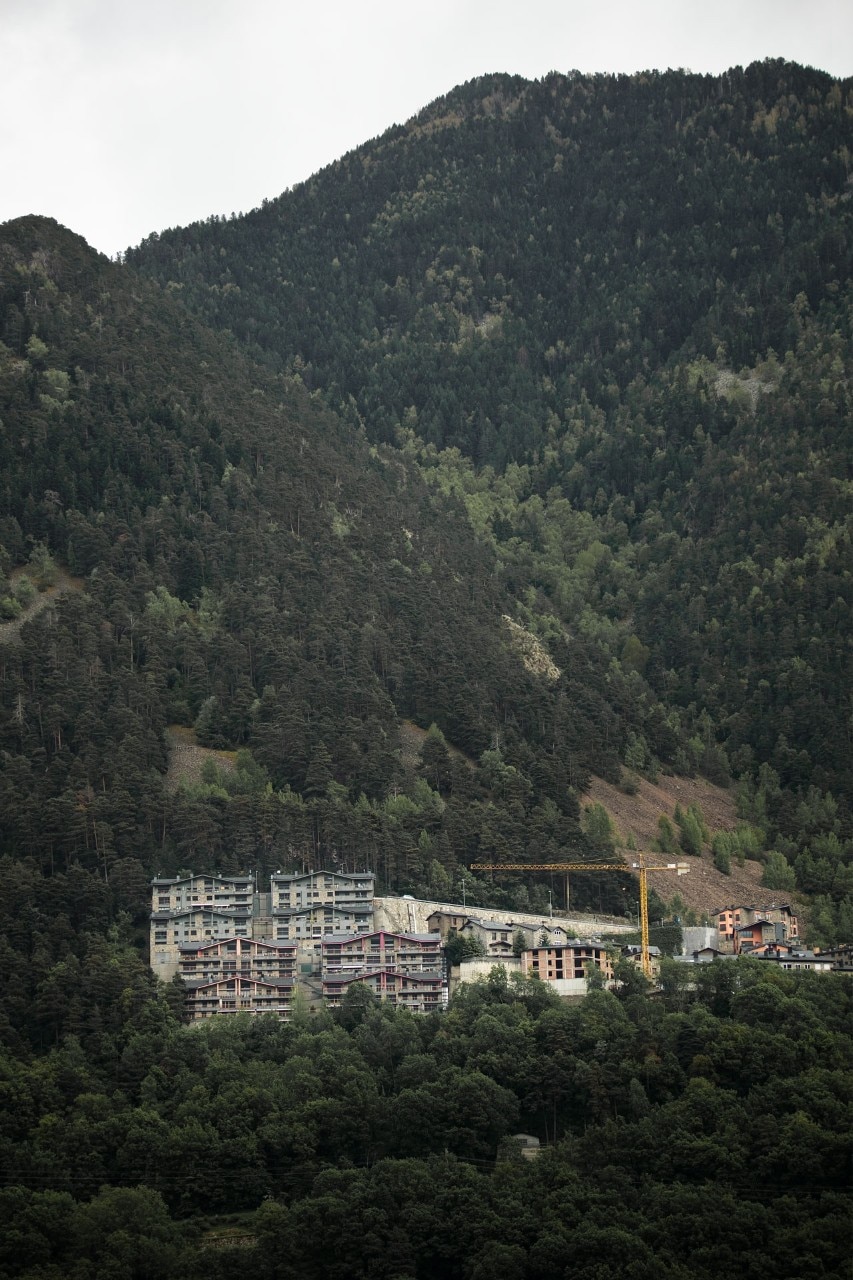 The contract states that the winner of the raffle will receive complete ownership of these real-estate units with all the community expenses paid for until the date of the notarial acquisition. The final draw will take place as soon as the 10,000 tickets have been sold.
If a minimum of 9,500 tickets are not sold by 15 August 2013,
the organiser will decide to proceed with the draw or alternatively cancel the raffle and return the money to
every participant (minus 1 euro in management fees).
The house will be won completely free of taxes, since the expenses for the legal transfer—4.5 per cent of the value of
the house—are already included in the fundraising process. The raffle is not organised to make extra profit, but to reach
the exact amount of the debt and corresponding fees.
The raffle in Andorra sets itself as a precedent that initiates alternative processes to the failures of exorbitant interest
rates of commoditised rights to housing, and exemplifies
how domestic scenarios have shifted from private households into built forms of a multi-owned exchangeable currency
that is dependent on a fluctuating economy.
The raffle is a simple act that provides a framework to circumvent a mortgage contract, where the winner of the
raffle gets a house, the bank gets its money, and Sergio and Mónica are debt-free.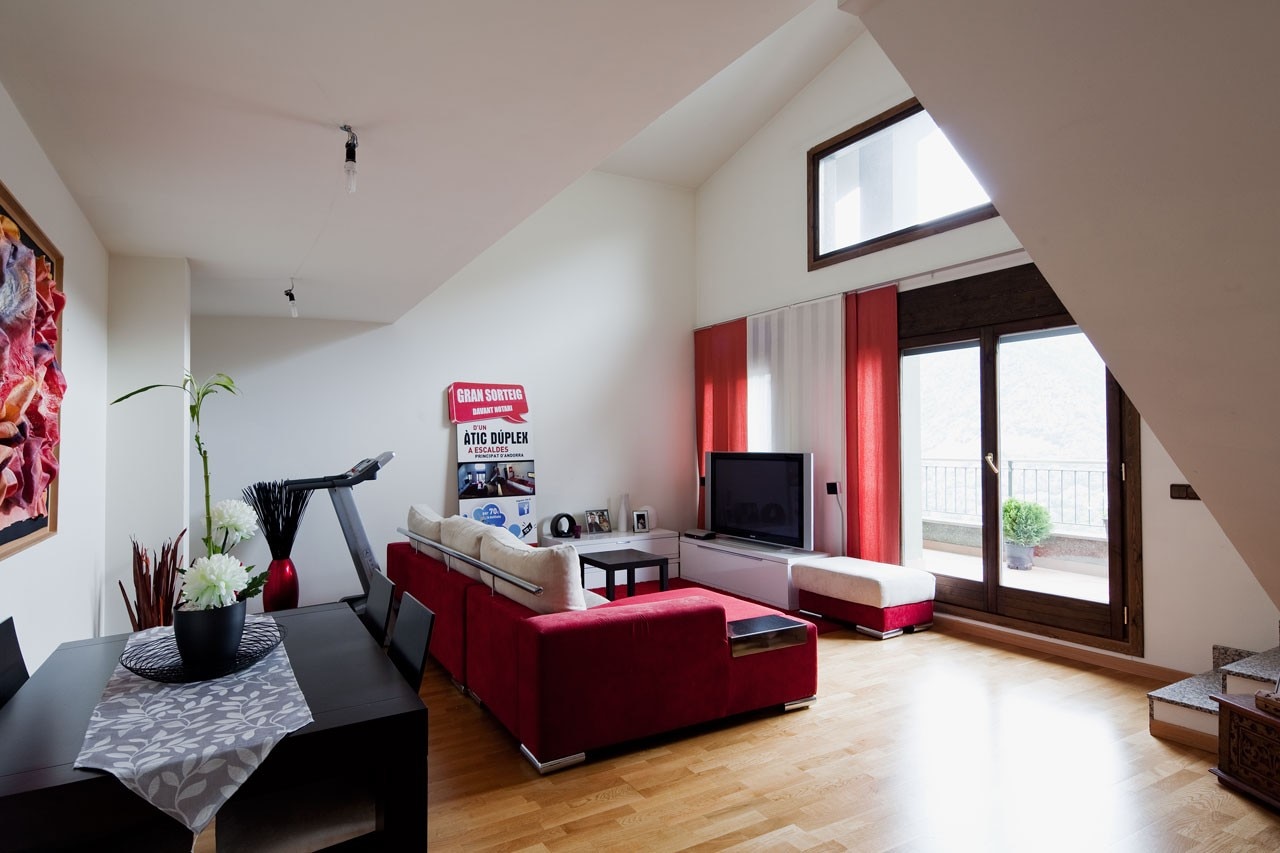 Epilogue
The Housing Act is part of the "New Publics" programme for the 2013 Lisbon Architecture Triennale, "Close, Closer". This experimental project will create the legal and logistical framework for a competition to win a house in crisis-struck Lisbon through the use of a crowdfunding model. The Lisbon property will belong to an anonymous homeowner who is seeking to release the equity in his or her household. In only the first quarter of 2013, Portugal's independent Association for Consumer Protection (deco) consulted 7,000 cases of unwanted mortgages. This is a dramatic rise from 2012, when 5,407 cases of homeowners unable to face debt were received during the whole year. Given this context, The Housing Act aims to provide a relief strategy to the real and urgent problem of unaffordable mortgages.
By enacting a real-life competition to win a crowdsourced, debt-infused apartment, The Housing Act takes advantage of the 2013 Lisbon Architecture Triennale, led by chief curator Beatrice Galilee, as a non-profit international stage to open up discussions about alternative ways to deal with this critical and now commonplace issue, and to expand the understanding of domestic architecture as a built form that is not only spatial and social, but also economic and political.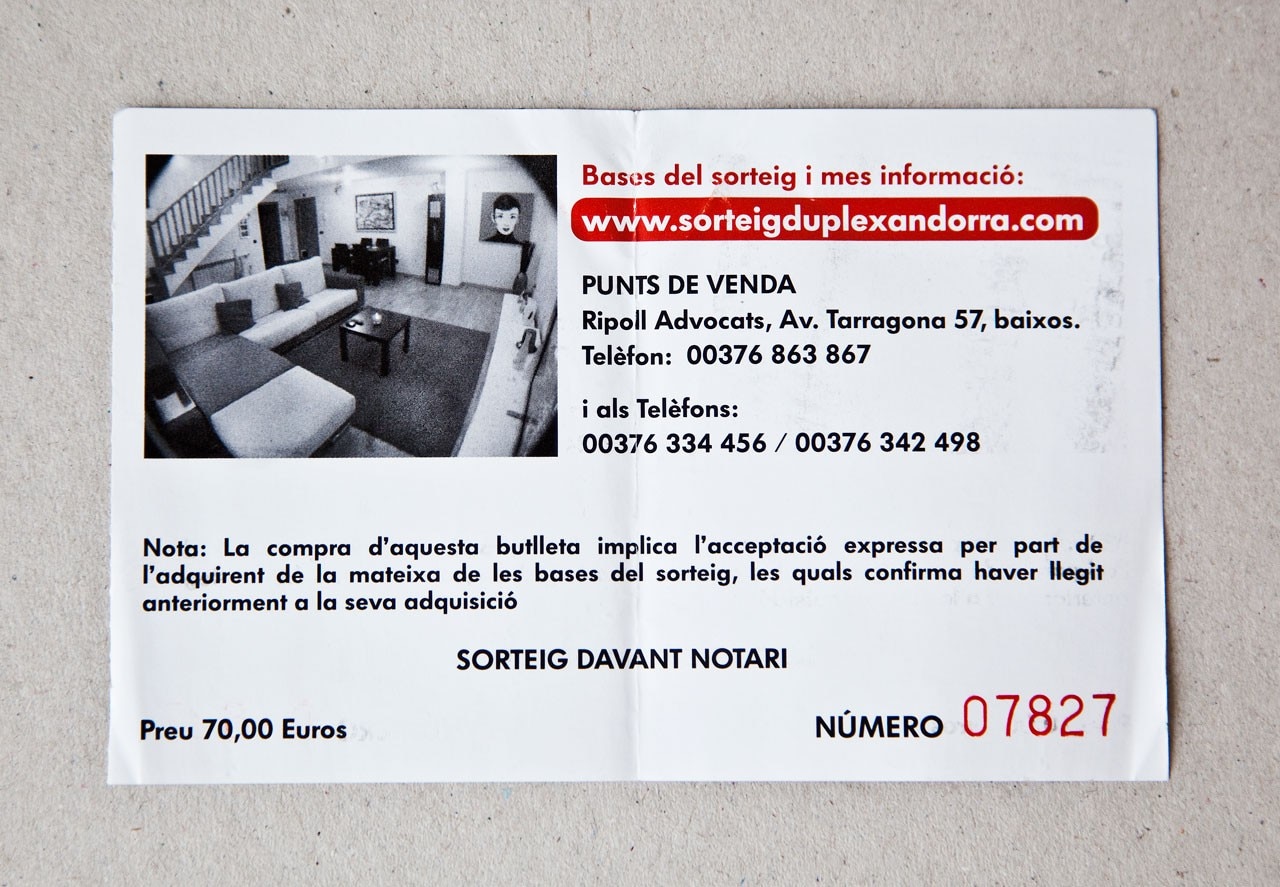 Rather than aiming to question the responsibility of buyers, banks and politicians that led to this context, The Housing Act deliberately focuses on the present-day reality of a complex global system where incredibly high rates of unemployment render past levels of consumption unsustainable. Here, the contract—which is often meant to be a private negotiation between two parties—becomes open and collective. It decodes its own structure and mutates into something public that exposes the complexities of contemporary housing. The Housing Act provides a framework to rethink this present, and as the writers of a real-life play, we get to decide when to draft the next act: the resolution.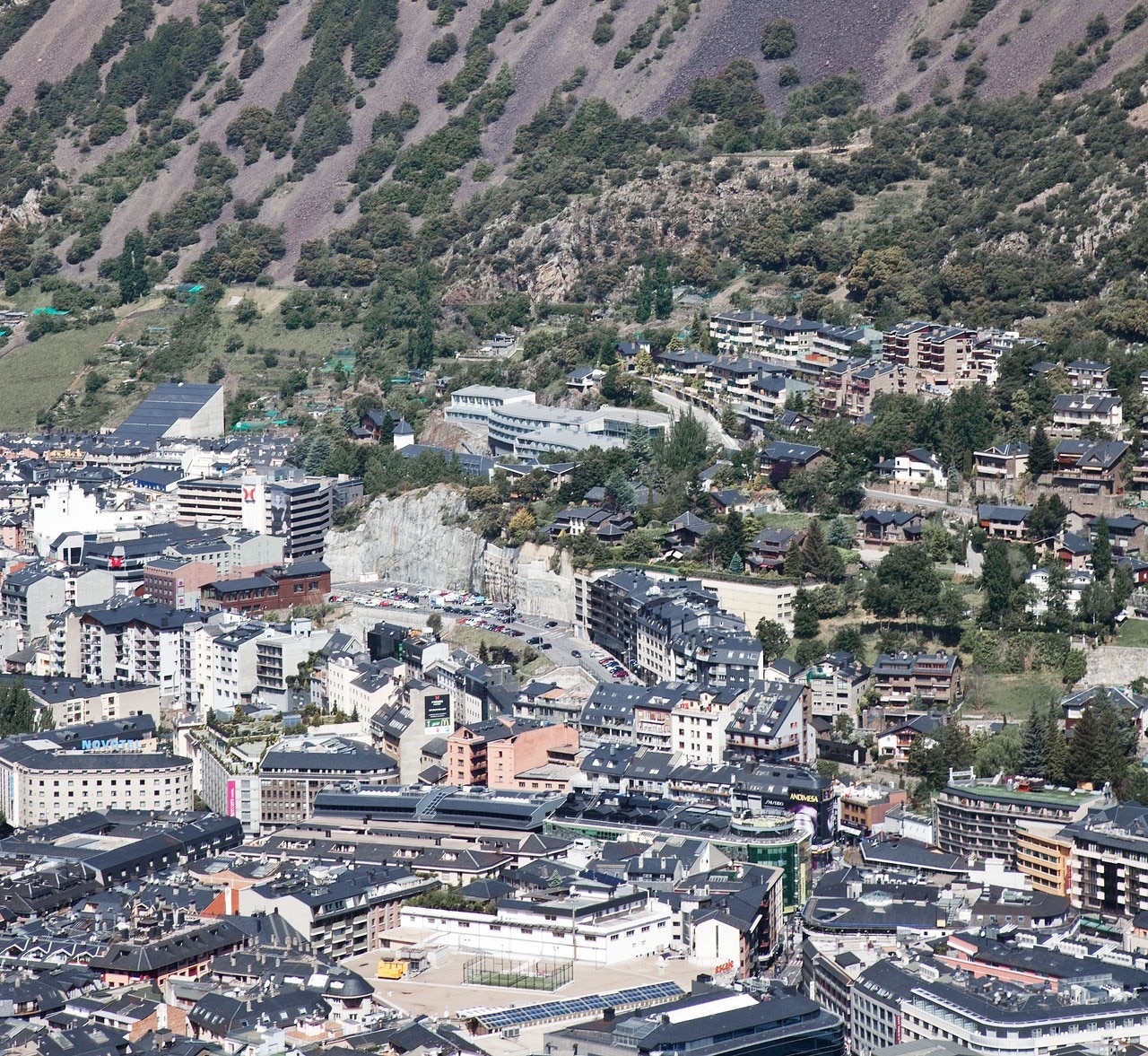 The second act of this story will take place with the official launch of The Housing Act competition on 12 September 2013, during the opening of
the Lisbon Architecture Biennale "Close, Closer". Inspired by the raffle in Andorra, the competition offers the chance to win an apartment through a crowdfunding model. The third act will announce the winner of The Housing Act competition if all required entries are purchased at the closing
of "Close, Closer" (15 December 2013). Updates, details, guidelines and general information on
the competition will be provided at www.close-closer.com and www.housing-act.com. Relevant news will be posted through @Close_Closer 
For more information on Sergio and Mónica's raffle in Andorra visit www.sorteigduplexandorra.com