This year the company from Bergamo celebrates its thirtieth year of activity, during which everything has changed except the visionary spirit.

Catellani & Smith, a company involved in luminous creations, has celebrated its thirtieth year of birth and a path full of projects and successes, which has been able to maintain an artisan approach despite its great growth and opening to the international market. The ideal occasion to celebrate the anniversary was the Euroluce 2019 fair, the International Lighting Exhibition where the most innovative solutions in the field of indoor and outdoor lighting are presented every two years.
Combining art and design, since 1989 Enzo Catellani has managed to build a unique identity that, despite the constant need for technological updating, maintains its dreamy soul and the tradition of experimenting "with the hands".
"My laboratory is a workshop space where materials, components and objects of the most varied are continuously stored; it is there that everything is born... assembly, welding, bending, shaping... I need to feel the materials, see how they play with light," says the founder of the company from Bergamo, which in addition to the development of mass-produced products is engaged in the production of special projects tailored for private and public spaces such as museums, art galleries, churches and theaters.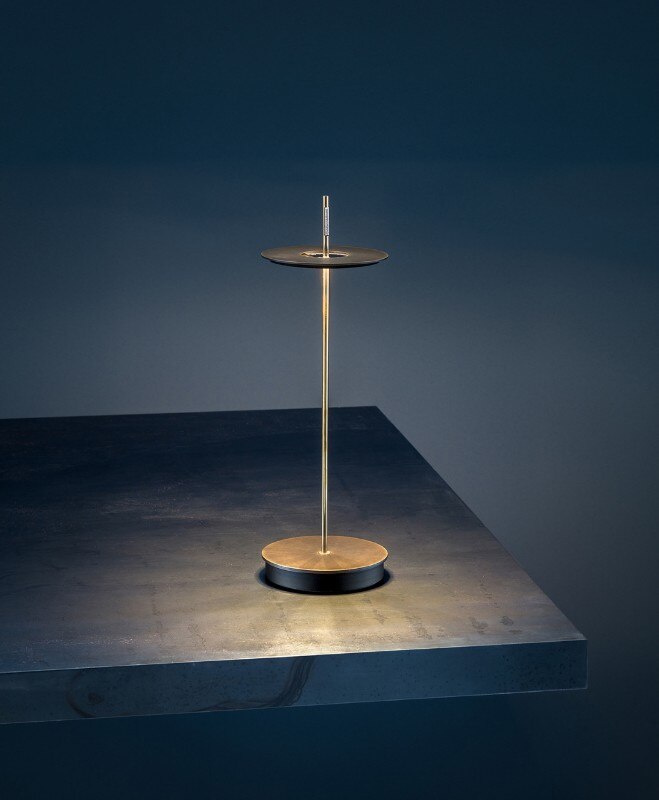 His sons Giulia and Tobia, took over from the "old" partner Smith, who was none other than the racehorse of Catellani, who at the birth of the company wanted a partner, even if fictitious. The two young people were educated in humility and practicality; their task will be to carry on the family vision in a coherent way and to face the always new and complex challenges to integrate history and innovation.

Euroluce 2019 was also an opportunity to present three new products. A solid base, a thin rod and a circle that gravitates around it and hides the light source: these are the three simple elements that make up Giulietta BE, a light creation available from the table or from the floor.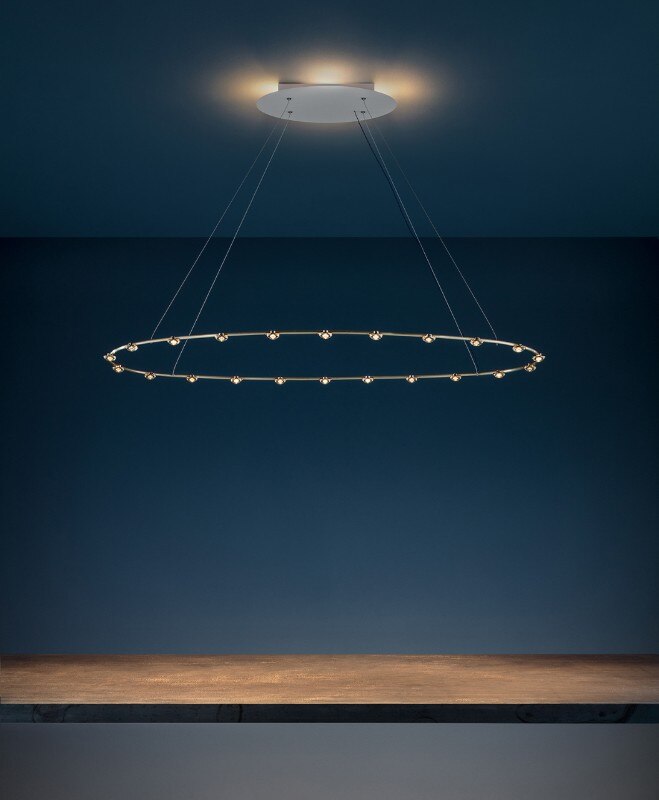 Petites Lentilles is the perfect synthesis between light and matter. The lamp shows how a few elements are enough to make a surprising object: a brass oval is suspended and punctuated by small, transparent lenses. Petits Bijoux pendant lamps are simple but refined products that explore the concept of sphere and circle as metaphors of infinity and perfection.

Manufacturer:

Catellani & Smith

Website: