The conversion of an art nouveau style theatre in Madrid into a stylish contemporary fitness centre has become an opportunity to experiment with the aesthetic and technological qualities of flooring by Gerflor.
There are architectural places and spaces capable of maintaining a strong 'genetic' imprint, while radically changing their intended use and role in the collective imagination. One of these is an art nouveau building inaugurated in 192? in the centre of Madrid (between Calle Mayor and the Puerta del Sol) and initially intended for a luxury hotel and then a residential building and the historic Arenal Theatre. Having changed its name several times, along with its artistic mission, it was converted once again in 2017, this time into a large fitness centre, the Myst Gym Club, according to a scheme developed by the interior design studio Esebé, led by designer Susana Brogueras. The retaining of the strong initial mark of the historic architectural space is the distinctive feature of the project, enhanced by the inclusion of a "surprise factor" in a distinctly contemporary style, which harmonises with the profound nature and history of the site.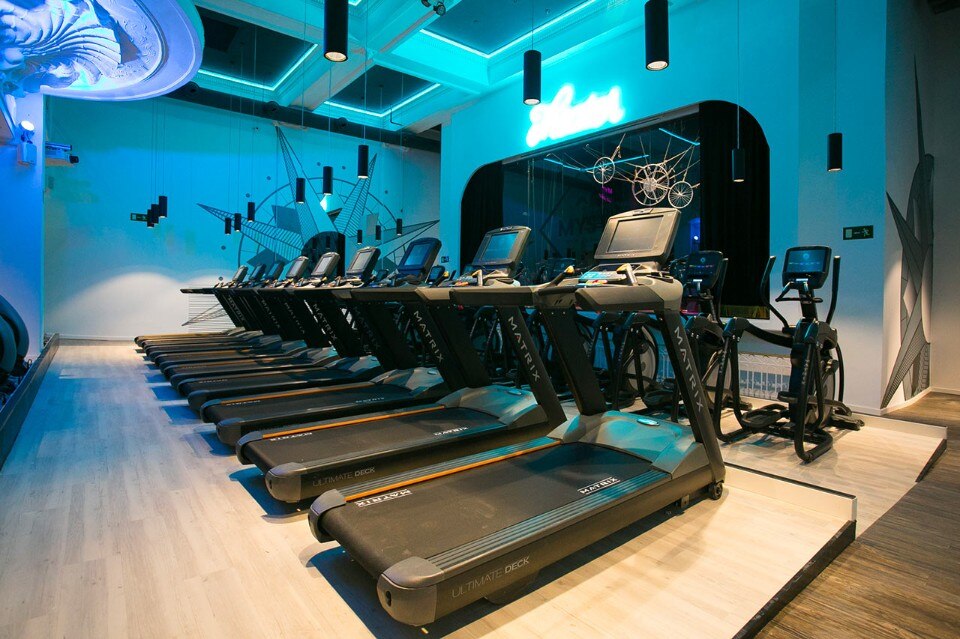 In order achieve their aims, the studio Brogueras focused mainly on reworking the CMF Design: in other words using the colours, materials, and finishes to alter the interiors rather than making changes to the form. An approach that, moreover, particularly characterises the contemporary attitude to interior design, especially when it comes to renovations or restyling, over and above technological and functional changes. It is no coincidence that a key role in the project was played by Gerflor, a leading company in the manufacturing of hardwearing floor coverings specifically developed for various sectors of public and private construction. Over 2,000 square meters of flooring was replaced with Gerflor vinyl surfaces capable of combining an attractive design with high standards of durability and resistance to wear. The characteristics of the product also responded to the designers' need to use products that were easy to lay, in order to guarantee fast and accurate installation.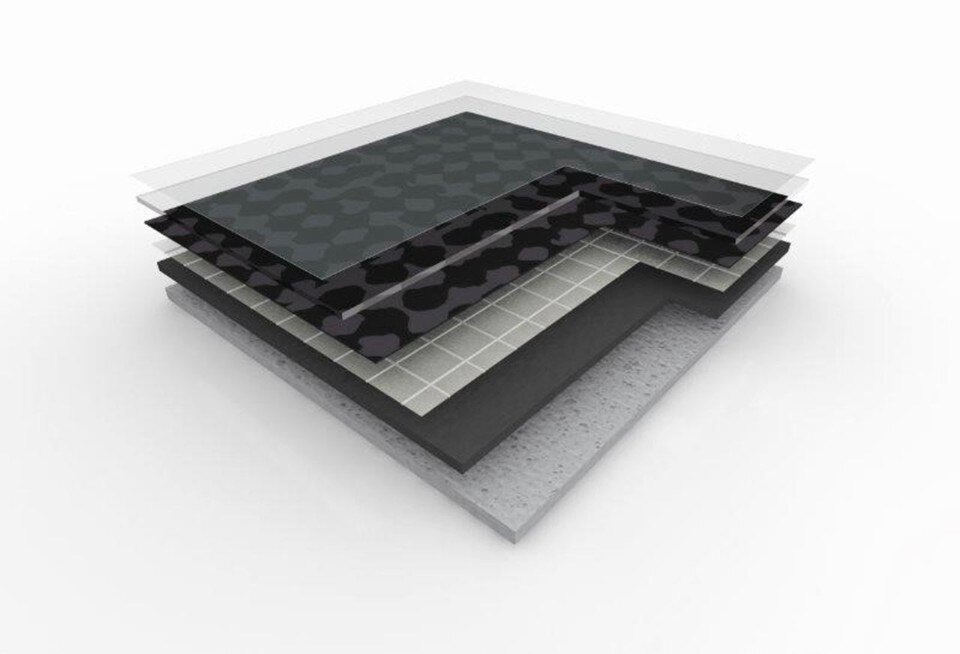 More specifically the project featured the following products: in the new VIP area dedicated to relaxation, carved out of the old theatre stage, the Taralay Impression floor was used, reinforced with fibreglass and through the special surface treatment Protecsol 2, which gives it a particular resistance to wear and makes it very easy to maintain. In the space formerly dedicated to the seating in the stalls is the cardio and cycling area. An space with heavy traffic, for which the Creation 55 model has been chosen, with a click installation system able to guarantee fast and safe vertical fastening, even without the use of adhesives. Finally, for the flooring in the weights area, studio Brogueras focused on the characteristics of the Creation 70 collection, also enhanced by the click-fit installation system. A dynamic play of different combinations of colours and wood-effect surfaces becomes the visual device for providing immediate differentiation between sports areas and circulation areas.
Opening: the space previously occupied by the stalls in the Arenal, now the cardio and cycling area of the Myst Gym Club. For this section a Creation 55 flooring was specified that features click installation meaning it can be laid without the use of adhesive using a speedy vertical fastening system
Company:

Gerflor

Website: